Improving and expanding mental health care is more urgent than ever, especially as an increasing number of reports and research suggest COVID-19 has caused spikes in anxiety and depression. But enhancing mental health care will not solve the extraordinary problem of people killing, wounding, and traumatizing each other with guns in the United States.   
"We do not observe a clear relationship between mass shootings and mental illness from the data that is available for many countries," says Alize Ferrari, an affiliate assistant professor at the Institute for Health Metrics and Evaluation and a research associate at the Queensland Centre for Mental Health Research in Queensland, Australia.  
Indeed, when we compare trends in firearm homicides overall and mental health across the United States, there is no clear relationship between the two. The places with the highest levels of gun homicides—Washington, D.C., Louisiana, and Mississippi—have better mental health outcomes than states with the lowest levels of gun homicides—New Hampshire, Maine, and Vermont. At the same time, Ferrari notes that state-by-state breakdowns of mental health data are limited, making it challenging to measure mental disorders at the state level.  
Improving mental health services alone is unlikely to significantly reduce homicides involving guns in the United States, but other interventions may hold promise.  
Lowering Alcohol Use  
Alcohol makes people more impulsive and agitated and affects their judgment. This is why alcohol makes people more likely to fire a gun, researchers have theorized. Lowering the amount of alcohol that people consume may help drive down deaths from firearms. In the United States, up to one out of every fourteen gun homicide deaths could be prevented by driving down alcohol use. Governments can reduce the amount of alcohol that people drink through proven measures endorsed by the World Health Organization—imposing taxes on alcohol, banning alcohol advertising, and shortening the hours when alcohol can be sold.  
For example, as the mayor of Cali, Colombia, in the 1990s, physician Rodrigo Guerrero tapped a team of epidemiologists to investigate the drivers of homicide in the city, one of the most violent in the world. The team's research revealed that alcohol and guns were the main factors contributing to homicides. Guerrero used these findings to save lives in his city by tightening regulation on alcohol sales and limiting the times that people could carry firearms.  
Beyond preventing gun homicides, curbing alcohol use can ease the burden on stressed hospitals. For instance, when the South African government issued a temporary ban on alcohol sales to discourage people from gathering and spreading COVID-19, there was a drastic reduction in the number of people admitted to emergency rooms for trauma-related injuries, including stabbings, gunshot wounds, and vehicle crashes.  
"[The alcohol ban] sort of removed the band-aid and it showed the wound for what it is, and everybody saw it and we are now in a state of acknowledging that this is a problem," Muzzammil Ismail, a physician at the Cape Town health department, told NPR in an interview in 2021. 
Increasing the Number of Gun-Free Homes 
While mass shootings tend to attract attention from the media, many people who are killed by guns die at home, according to the U.S. Centers for Disease Control and Prevention. Scientists from the University of California, San Francisco, found that having a firearm or firearms in the house doubles the risk that a person will be killed by a gun. And women are even more likely to be killed in their homes by firearms compared to men. 
4 of 10
Four out of ten households in the United States own a firearm
Convincing large numbers of Americans to make their homes gun-free is essential for saving lives, but it's a tough sell. "The USA is an outlier in most studies of firearm homicides because of the availability of guns," Ferrari said.  
According to the Pew Research Center, four out of ten households in the United States own a firearm. And even more people want to acquire guns—roughly half of non-gun owners say they envision owning a gun in the future.  
"America should make guns as unattractive as it's made cigarettes," said Mohsen Naghavi, professor of Health Metrics Sciences at the Institute for Health Metrics and Evaluation. "The United States has made great strides in saving lives from preventable diseases such as lung cancer, road injuries, and heart disease—it can make similar progress on reducing homicides from firearms," he added.  
Naghavi pointed to Japan, Australia, and South Korea as countries that used gun control policies to reduce the burden of gun violence to nearly zero. "Without guns in people's hands, we can eliminate or cut down to a very small number deaths and injuries from guns," he said.  
Preventing Intimate Partner Violence  
Violence between intimate partners also raises the risk of dying from a gunshot wound. By addressing intimate partner violence, the United States could have prevented nearly 1,000 firearm homicides in 2019. And we know that gender-based violence increased during the COVID-19 pandemic, placing even more people at risk of dying from gun violence.  
Strengthening laws around intimate partner violence can help address this public health problem. For example, U.S. federal law generally prohibits people convicted of domestic violence from possessing a gun, but the ban is not all-encompassing. At, or prior to, the time the domestic violence occurred, if the intimate partner wasn't married to, cohabitating with, or sharing a child with the person they victimized, they are still free to own a firearm. 
Working to change cultural norms around gender-based violence is also an effective, science-based intervention. The United States' largest tribe, the Cherokee Nation, is taking a comprehensive approach in order to curb intimate partner violence that can serve as a model to localities across the country. Cherokee Nation Principal Chief Chuck Hoskin, Jr., established a Task Force to Protect Women and Families to advise the Nation's response to domestic violence. Recently, the Cherokee Nation has rolled out training for its thousands of employees to educate them about preventing, recognizing, and reporting domestic violence. Through the training, the employees learned how to spot signs that domestic violence may be occurring, and how to get to safety and obtain assistance if they are experiencing domestic violence.  
1,000
By addressing intimate partner violence, the United States could have prevented nearly 1,000 firearm homicides in 2019
The Cherokee Nation also strengthened reporting laws to require first responders to collect information about the severity of the threat posed in situations of domestic violence. The Nation is using this new information to improve service providers' responses to life-threatening situations and to save lives.  
The Cherokee Nation has been lauded for its efforts. In 2021, Harvard University recognized the Cherokee Nation with an Honoring Nations Award for its emergency crisis hotline, called Our Nation Ending Fear, Intimidation, Rape, and Endangerment (ONE FIRE). 
Finding the Right Tools to Fix the Problem 
America's mental health crisis must be addressed, especially for young people and women, who experienced the sharpest declines in mental health amid the COVID pandemic. But doing so is not likely to make a significant dent in gun homicides in the United States. To prevent more people from dying at the hands of gun owners, policymakers should invest in solutions that are proven to work—tighter regulations on alcohol, encouraging people to make their homes gun-free, and reducing intimate partner violence.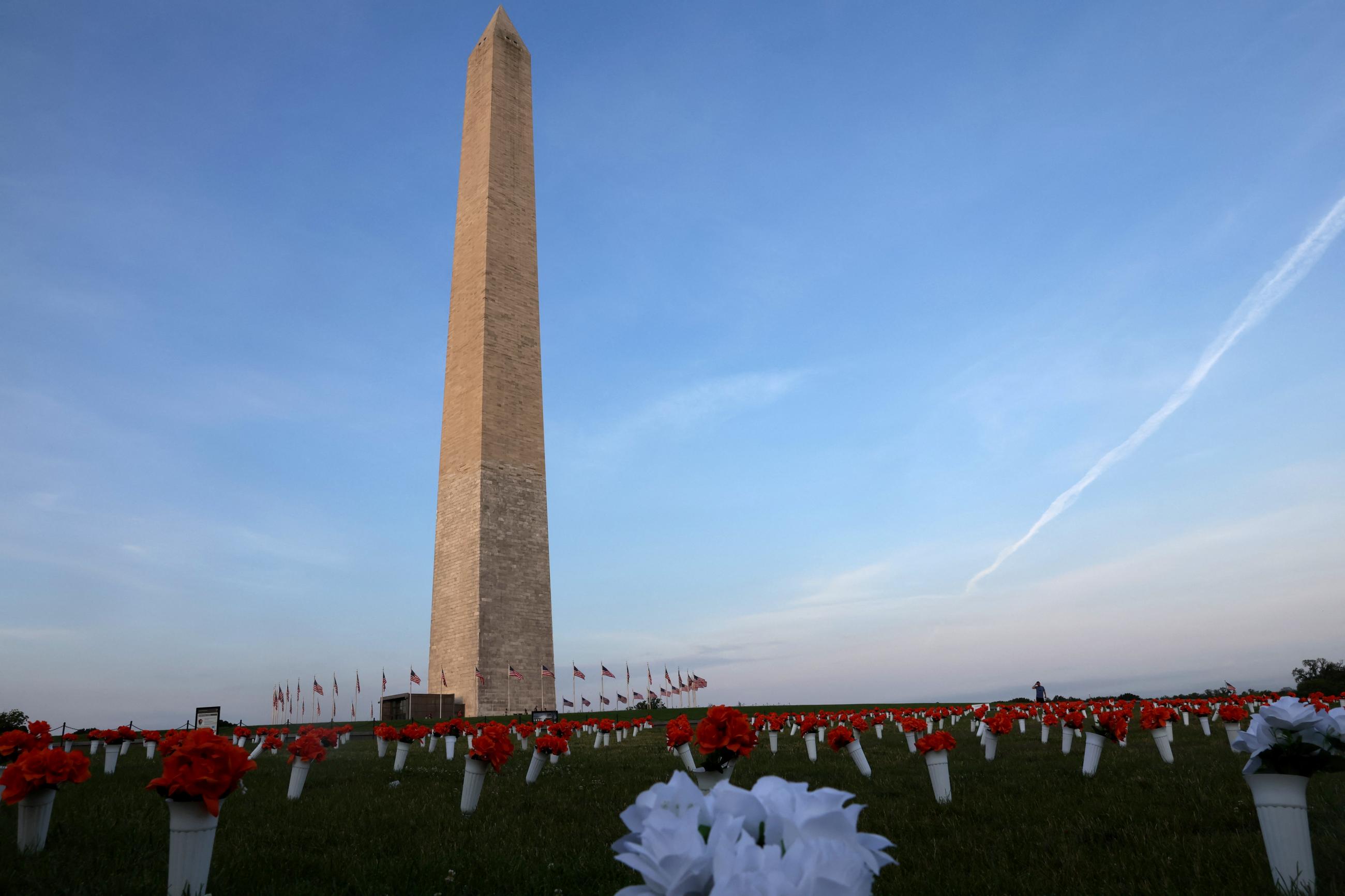 AUTHORS' NOTE: In the absence of quality data that allow disaggregation by gender, we utilize data that disaggregate by sex, with the understanding that outcomes for people outside the gender binary are often less equitable than they are for cis women or men. 
ACKNOWLEDGMENTS: The authors would like to thank Rebecca Sirull for fact-checking assistance, Greg Bertolacci for help with figures, and Eve Wool for project management support. The authors would also like to thank Tamara Gibbs-Franklin and Greg Amrofell for conceiving the idea for this article.  
EDITOR'S NOTE: The authors are employed by the University of Washington's Institute for Health Metrics and Evaluation (IHME). IHME collaborates with the Council on Foreign Relations on Think Global Health. All statements and views expressed in this article are solely those of the individual authors and are not necessarily shared by their institution.