For too long, we have ignored how our actions—from deforestation to wildlife trade—drive infectious disease outbreaks. We also have not invested in controlling them. Global health security initiatives have been underfunded, even in the midst of epidemics, such as Zika virus in the Americas in 2016. COVID-19 is an opportunity to break free of this inertia, but the movement needs a leader—the United States must fund and coordinate pandemic prevention and preparedness.
"A pandemic fund could improve global surveillance along with enhancing laboratory, epidemiologic, and healthcare capacity around the world"
Ensure Sufficient, Sustainable Funding
Pandemic prevention and preparedness initiatives can be sufficiently funded for a total global contribution of approximately $15 billion per year. This level of funding could help to avert the next pandemic and, if one occurs, maximize chances for a robust response. When weighed against the millions of lives and trillions of dollars lost from COVID-19, the cost-benefit analysis of this expenditure is clear. Indeed, public policy solutions that bring a return on investment at this scale are extremely rare.
Creating a new pandemic fund—similar to the one proposed in the report by the G20 High Level Independent Panel on Financing the Global Commons for Pandemic Preparedness and Response—offers the greatest opportunity to secure this investment. First, such a pandemic fund could provide resources to improve the provision of global public goods—an imperative, given the mounting pathogenic dangers of the underfunded status quo. Second, a pandemic fund could support sustained, strategic action on activities needed for robust pandemic prevention and preparedness.
The creation of a pandemic fund could be the most monumental global health achievement in decades and could simultaneously enhance U.S. national security, providing a rare win-win. Emerging infectious diseases in the past decade alone—including Ebola, Zika, monkeypox, and COVID-19—underscore the persistent threat that infectious diseases pose. The next dangerous infectious disease could be only a few hours away from threatening American wellbeing.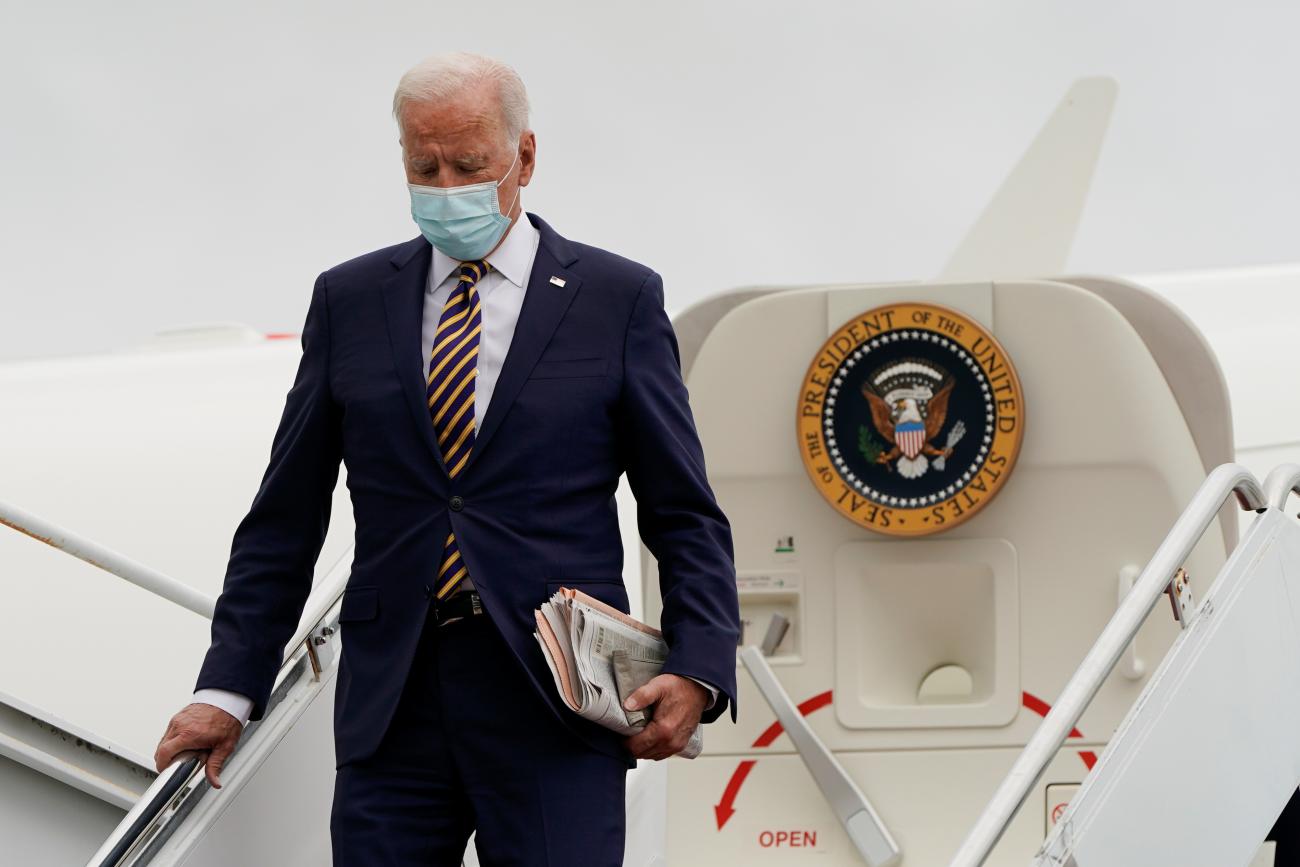 Outbreaks must be contained as fast as possible. Doing so will maximize the chances that an outbreak does not become an epidemic or a pandemic, saving lives and averting instability. A pandemic fund could improve global surveillance along with enhancing laboratory, epidemiologic, and healthcare capacity around the world—all of which are needed to stamp out outbreaks, control epidemics, and prevent pandemics. The fund could establish global stockpiles of pandemic-fighting resources, such as personal protective equipment, and pharmaceuticals, including vaccines. It could also finance research and development on new pharmaceuticals needed for the next pandemic and other innovations, such as the rapid and equitable delivery of pharmaceuticals.
The United States should also integrate the Global Health Security Agenda (GHSA) into such a pandemic fund. The United States launched the GHSA in 2014 to spur progress toward achieving compliance with the International Health Regulations (2005) adopted by the World Health Organization (WHO). The GHSA supports countries that undergo voluntary external evaluations to assess national readiness and ability to detect and respond to outbreaks. The United States originally committed $1 billion, but funding for the GHSA has lagged ever since. Without more funding, increasing health security at the national level in middle- and low-income countries will be next to impossible.
"Beyond strengthening preparedness, a pandemic fund must support pandemic prevention—the two are not the same"
Elevate Pandemic Prevention
Beyond strengthening preparedness, a pandemic fund must support pandemic prevention. The two are not the same. Preparedness activities increase response capabilities when a pandemic occurs. Prevention refers to measures designed to stop a pandemic from happening. Unfortunately, even though more cost effective, pandemic prevention has been sidelined in many discussions on how to reform future approaches to pandemics, including those supported by the administration of U.S. President Joe Biden. A pandemic fund must correct this imbalance.
Pandemic prevention requires investments that target pathogen spillover and improve laboratory safety. The most likely cause of COVID-19 was spillover of an animal virus into people, and this zoonotic pathway will be the most likely cause of the next pandemic. Spillover, however, can be prevented by reducing deforestation in tropical areas, ending wildlife trade that poses risks to public health, investing in health and other supportive measures (for example, alternative job training) in communities based in the tropics where spillover risk is highest, and improving management of farmed animals. Safety measures for working with pathogens during critical biomedical research and development must also be enhanced.
Momentum for U.S. Leadership
U.S. leadership in developing this fund would allow the United States to unite the world in fighting pandemics. The House Foreign Affairs Committee recently supported the bipartisan Global Health Security Act that calls for, among other things, a Fund for Global Health Security and Pandemic Preparedness. The Senate Committee on Foreign Relations exhibited bipartisan backing for such a fund in the International Pandemic Preparedness and COVID-19 Response Act (IPPCRA). To maximize the chances of realizing this fund, Congress should pass this legislation as quickly as possible.
Doing so would assert U.S. leadership in establishing a fund to prevent and fight future pandemics and would aid President Biden in persuading other countries to join the effort. The United States can catalyze contributions for the fund from other G20 countries by providing initial seed funding of $2.5 billion per year. That is more than the IPPCRA's proposed appropriation of $1 billion per year, and a financial commitment of this magnitude would broadcast the strength of the U.S. commitment to the fund.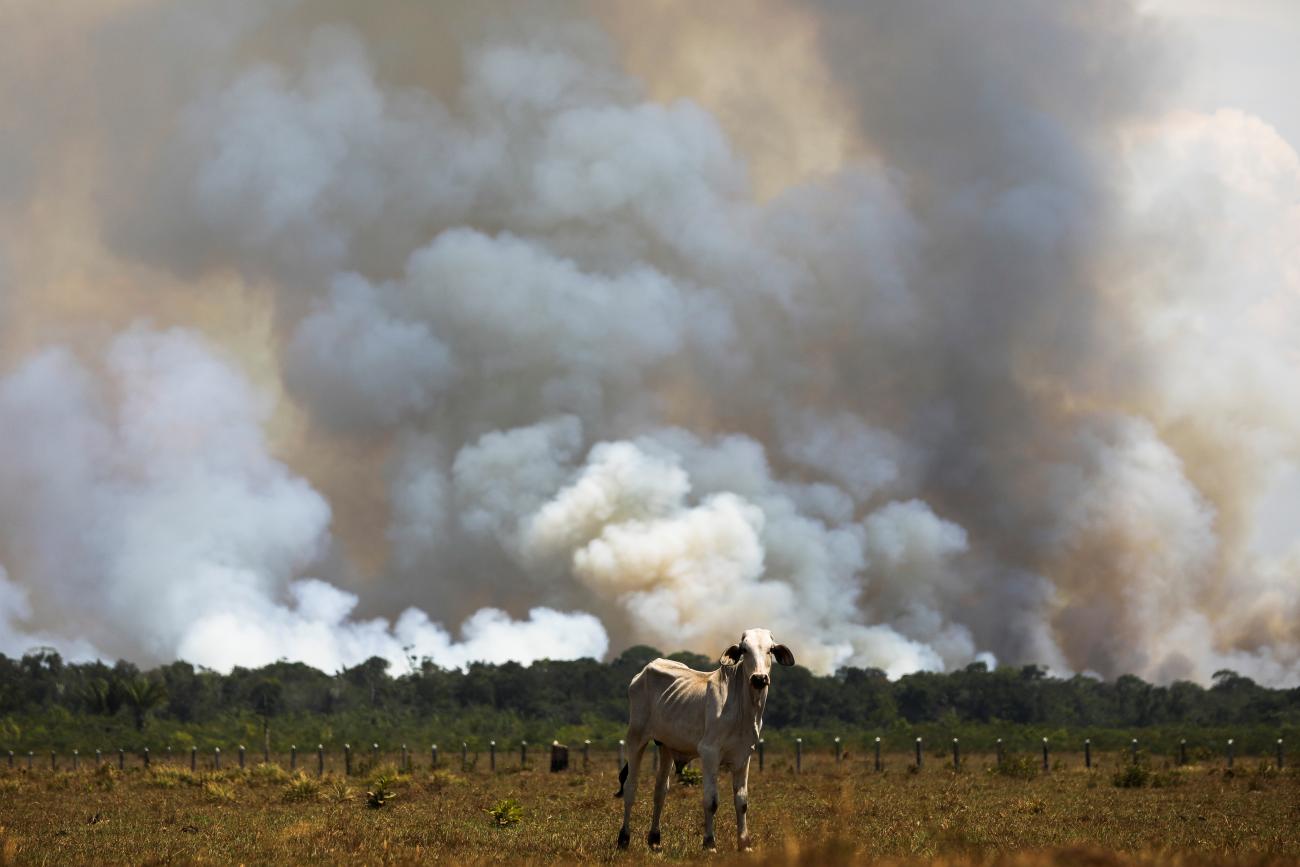 Coordinate Sectors and Responsibilities
U.S. participation in global efforts to address HIV/AIDS has saved millions of lives. However, recent U.S. actions, including the decision to withdraw from the WHO (later reversed), undermined confidence in the U.S. ability to lead in global health. The United States now has an opportunity to re-establish its leadership by launching a new global health strategy on pandemics, as President George W. Bush did for HIV/AIDS. Such a transformative move could save lives from and during future pandemics and maximize the impact of U.S. contributions to a pandemic fund. Achieving these outcomes will require coordination within global health governance and in creating synergies with efforts to address climate change.
"A future pandemic fund must allocate resources that address deforestation as a means of preventing pandemics"
The G20's High Level Independent Panel and the WHO's Independent Panel for Pandemic Preparedness and Response both called for the creation of global governing bodies for pandemic action. The United States must exert leadership in establishing and maintaining these bodies by leveraging its experience in global health diplomacy, providing health expertise, and sustaining political visibility. Pandemics affect all aspects of society and not just public health, so the United States should ensure that all key stakeholders have a seat on these bodies, particularly stakeholders from the environmental and agriculture sectors, to ensure implementation of a comprehensive pandemic prevention and preparedness strategy.
Pandemics and climate change are two catastrophic threats facing the world that have grave implications for U.S. interests. These threats share a common driver—clearing of tropical forests—and the links between pandemics and environmental degradation must be more explicitly communicated and acted upon. The creation of multilateral mechanisms to finance and execute interventions on climate change indicates that states understand the need to provide resources to address climate change, though alarming gaps remain particularly around nature-based solutions to climate change. A future pandemic fund must allocate resources that address deforestation as a means of preventing pandemics, which would produce additional benefits for the global climate.
Risk and Reward
It is time for the United States to regain its stature as a leader in global health. The country has the expertise, the resources, and the historical precedents to do so. The risk of another pandemic is only growing. The United States must step up now to fund and coordinate a strategic transformation in pandemic prevention and preparedness that can save countless lives and contribute to future prosperity.