The brain is an amazing organ that is involved in all functions of the body—it controls our movements, stores our memories, and is the source of our thoughts, emotions, and language. To work properly, the brain needs oxygen. Arteries deliver oxygen-rich blood to all parts of the brain. When a blood clot forms in a vessel, blood flow stops in an area of the brain, and brain cells receive less oxygen. Then, parts of the brain become damaged or die within minutes, a process called an ischemic stroke.
This type of stroke is on the rise in women in Iran, and better resources and access are needed to stem the problem, which can cause long-term disability or even death.
In 2019, the Global Burden of Disease study—a comprehensive global observational epidemiological study—reported that the rate of ischemic stroke incidence is observed in around 95 persons per 100,000 per year. This translates to more than 7.6 million new ischemic strokes per year, and 55 percent of them are seen in women.
52 Percent
In Sari, a city in northern Iran, from 2020 to 2022, 52 percent of strokes were in women
There are large geographical differences in stroke incidence around the world, and Iran is one of the countries with the highest stroke risk rate, with around 120 people per 100,000 experiencing a stroke each year. Regionally, East Asia, southern sub-Saharan Africa, and eastern sub-Saharan Africa experience the greatest ischemic stroke rates. And Australasia, Ireland, and Switzerland have the lowest stroke rates.
Sari, a city in one of the northern provinces of Iran—with about 300,000 residents—from 2020 to 2022, logged 488 ischemic strokes, and 52 percent were experienced by women. But there is no additional reliable data about the rate of stroke in Iran in recent years, only anecdotal reports suggesting an increased stroke rate in women over the past decade. Babol, another city in northern Iran, about 25 miles from Sari, has a similar culture and epidemiological characteristics. Data from 2001 to 2003 in Babol showed that 48 percent of ischemic strokes occurred in females.
Learning More About Stroke Risk Factors in Women in Iran
Among experts, concerns have been raised about this increase in stroke in women in Iran. To discover the origins of the increase, we need to first consider the underlying risk factors of stroke. Traditional leading risk factors for stroke include high blood pressure, diabetes, obesity, low physical activity, smoking, alcohol consumption, high blood cholesterol, and an unhealthy diet. Hypertension, abdominal obesity, and high cholesterol are the leading risk factors for stroke in women worldwide.
In Sari, hypertension, hyperlipidemia (when the blood has too many lipids, or fats, such as cholesterol and triglycerides), and diabetes are the biggest risk factors and the rate of diabetes and hyperlipidemia in women with stroke is significantly higher than men. Also, unhealthy diet habits, obesity, and inactivity are common among women in this region. Perhaps most concerning, women may be systematically under-screened and undertreated and as a result, they do not modify these widely recognizable stroke risk factors.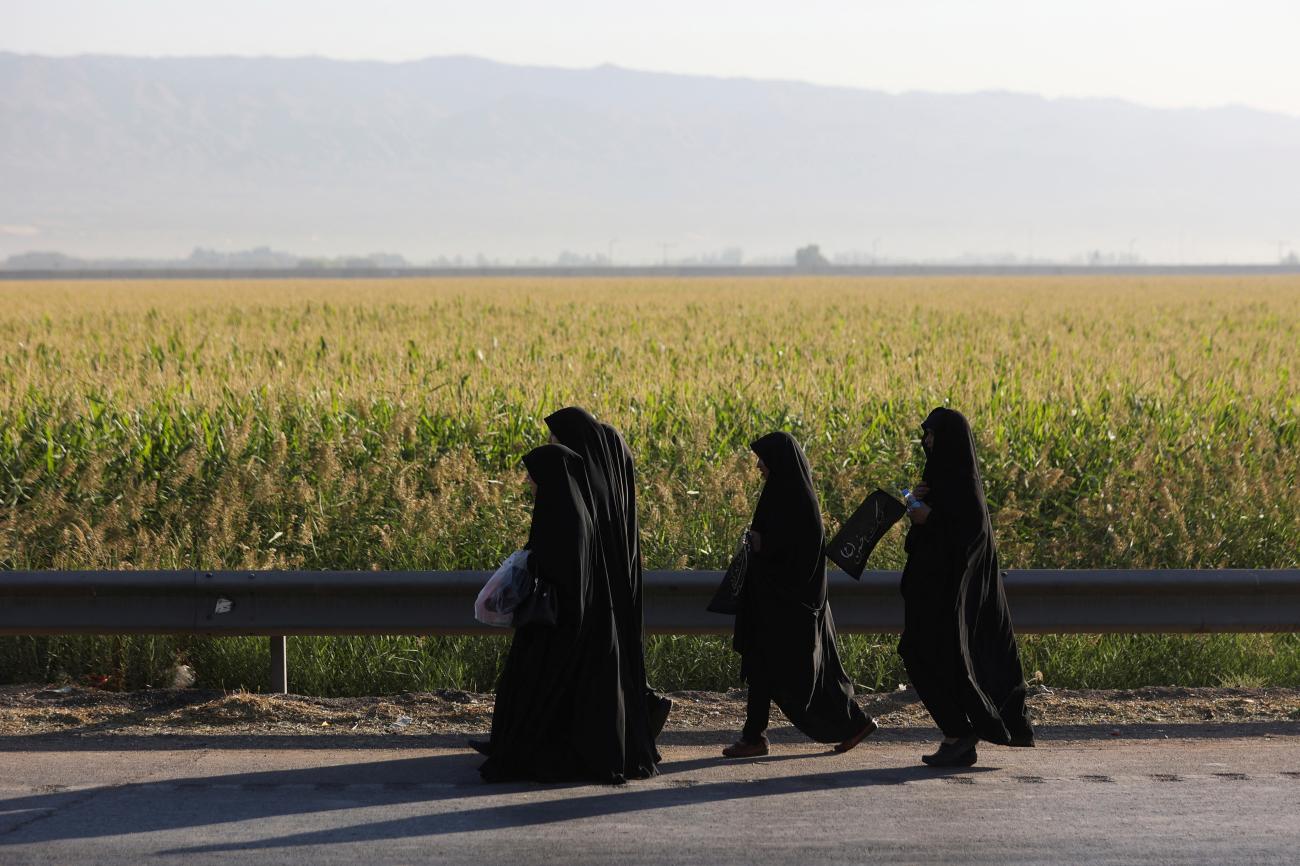 Women are also more adversely affected by stroke than men; they are more likely to be living alone and widowed before and after stroke, are more often institutionalized after stroke, and have poorer recovery from stroke than men. This makes it all the more important that the medical community and society adapts to the anticipated increase in stroke prevalence in women—it is vitally important. As stroke increases in women in Iran, it is critical to identify women at higher risk for stroke and initiate the appropriate prevention strategies.
Increasing Stroke Prevention Efforts in Iran
At least half of all strokes may be preventable if effective changes are made to common lifestyle factors, including high blood pressure, obesity, smoking, and inactivity. Implementation of the optimal screening and treatment for women at risk for stroke is urgently needed. It seems the effect of healthy diet and physical activity on stroke risk are underestimated, especially in women. So, raising awareness by publishing local statistics and providing information in lay language, including information for people who have a lower level of education, can help to implement effective primary prevention strategies. Otherwise, the stroke burden is likely to continue to grow across the world, particularly in low-income countries.
Knowledge and awareness of stroke warning signs and symptoms are also important for preventing and reducing complications from stroke. Also, fair access to rehabilitation facilities for women with stroke should be considered.
A set of pragmatic solutions for implementation of primary stroke prevention, with an emphasis on population-wide strategies, including task shifting/sharing and health system re-engineering that includes government leaders, patients, health-care professionals, funders, policymakers, implementation partners, and the entire population along the life course should be considered.