India's second wave of the COVID-19 crisis has been a public health tragedy of the 21st century with global implications. Peaking at more than 400,000 new cases in early May, India has reported massive oxygen shortages and mass cremations in many states. Considering all of the challenges people have had seeking health care and access to testing and issues surrounding the country's documentation and monitoring processes, the credibility of the country's reported mortality figures of less than 400,000 is also under question.
Well-intended but poorly planned policy overtures adversely affected India's vaccine rollout
Though the Indian government announced universal free COVID vaccines in January, India's vaccines coverage did not progress as planned. Only about 3.4 percent of India's population was fully vaccinated by June 15, even as the country was supplying vaccines to other nations. Since mid-June, exports have gone to countries in southern Asia, Africa, and Central and South America via COVAX, a mechanism of the Global Alliance for Vaccines and Immunization (GAVI). Forty-seven countries were gifted supplies as a "vaccine diplomacy" effort, and twenty-seven nations received supplies through commercial channels.
Paying for Vaccines—Not the Norm in India
Well-intended but poorly planned policy overtures adversely affected the vaccines rollout, with the most derailing policy change occurring on April 19 when the government rescinded its earlier decision to vaccinate everyone free of cost. It planned to pass down the cost of vaccines (approximately $10 for two doses of vaccines) to a population with the highest number of people living under extreme poverty (less than $2 income/day) in the world was an unwelcome move. The global multi-dimensional poverty index—which defines poverty in terms of acute deprivations in health, education, and living standards besides wealth and asset—indicates that 27.9 percent of India's population remained "multi-dimensionally" poor. Deterioration of the economic wellbeing of India's low-income populations probably began pre-COVID-19, but the pandemic directly impacted millions of households, pushing an additional 75 million people below the poverty line.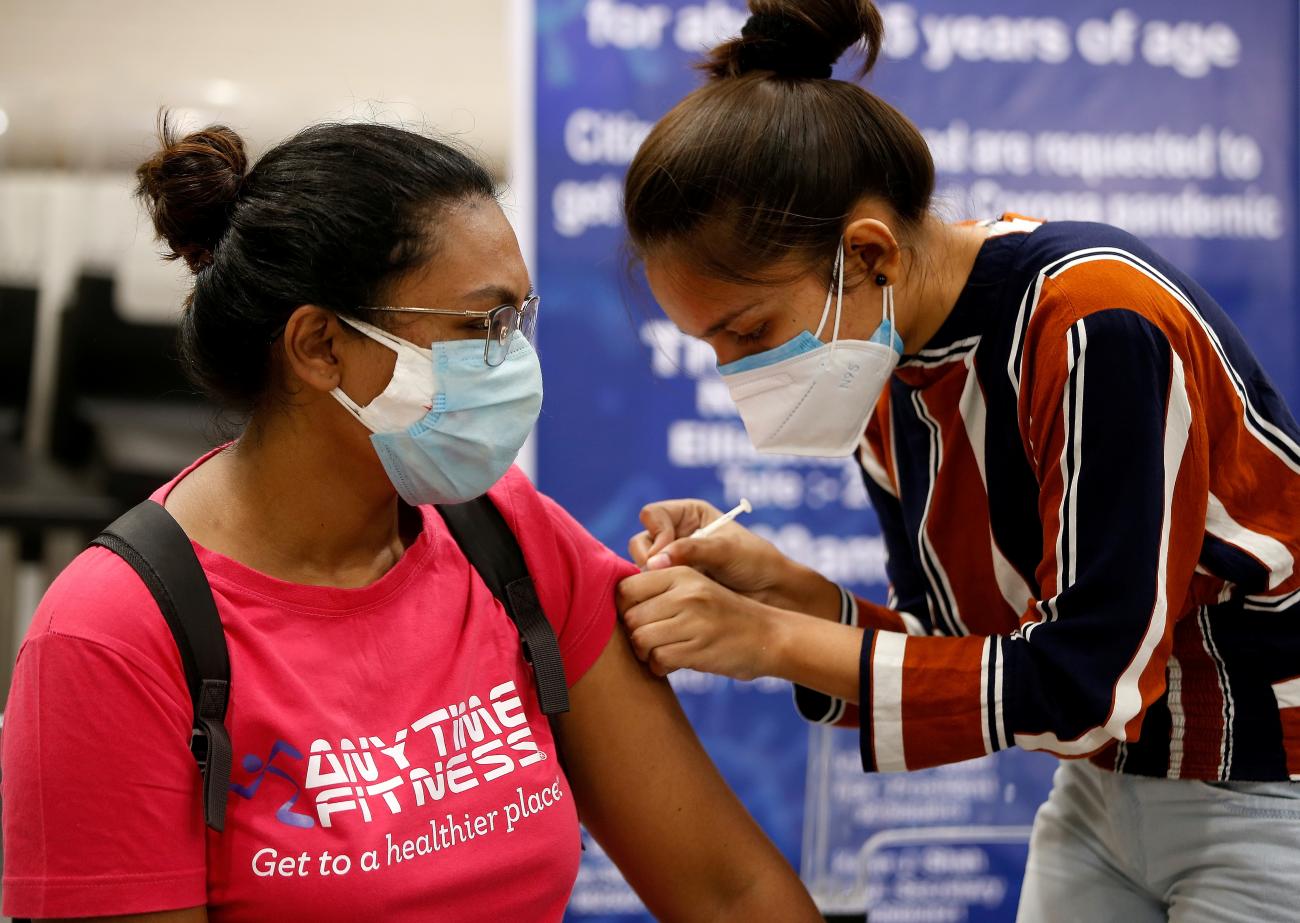 A Failed Strategy
The national government's piecemeal strategy to place orders for vaccines in much smaller quantities, and lack of investment in vaccines compared to some other countries, led to a vaccines shortage in India. Adding to the crisis, the government announced a liberalized vaccines pricing policy paving the way for oligopoly—a market primarily made up of just a small group of producers and sellers. With the national government deciding not to supply free vaccines, the state governments were tasked with vaccine imports (given the domestic shortage). However, they received a cold response from international manufacturers, with companies refusing to deal with states rather than the national government. Numerous state governments wrote to the prime minister to procure vaccines centrally and to distribute them free for all. However, the Narendra Modi government was unmoved until the supreme court came down heavily, terming the government decision as prima facie—arbitrary and irrational. The court asked the Modi government to furnish all details pertaining to vaccines purchase, including the plan to utilize the INR 35,000 crore (US$ 4.7 billion) originally budgeted for free vaccines. 
Another U-turn, But Too Late
To avoid further judicial scrutiny, Prime Minister Modi announced during his June 7 address to the nation that vaccines would be free for all individuals above eighteen years of age. But this shift came too late to avoid harm from the government's earlier decision.
The national government was set to take back the vaccination program from the states on June 21. By then, India had lost two months during the world's worst COVID-19 case surge. Confusion over state versus national government responsibilities hampered the vaccines rollout across the country. With the national government announcing an open market policy, the companies arbitrarily fixed a lower price for the national government and a higher price for state governments and the private sector for the same vaccines. The states were forced to compete against each other or, in some cases, even with a handful of hospital chains to grab the limited supply of vaccines.
A Way Forward: Community Engagement and Building Trust
The combination of vaccine shortages in India, slow uptake of vaccines, and the most recent COVID-19 surge in India dented the optimism around post-COVID-19 economic recovery, eroded global population trust in disease control, and may increase vaccines hesitancy.
It is a relief to see the government correcting its course, but India has a long way to go to reach meaningful vaccination coverage of its population. Data on caste and class differentials on COVID morbidity, mortality, and on vaccination rates are unavailable. However, as the structural reasons for existing childhood vaccine inequities among socioeconomic groups continue or worsen, and as vaccination is linked to health-care access, there is enough reason to be concerned about COVID vaccination inequality, even if vaccines become fully available.
Governments need to take proactive measures to improve vaccines uptake among vulnerable groups through intense community engagement and communication campaigns. This is essential to instill confidence in communities, especially in the rural areas of the country anticipating another wave of infections if vaccination rates are not sufficiently higher. The governments should acknowledge that a significant proportion of populations—especially in states with poor health infrastructure—may find the registration requirement through the English-only CoWIN mobile application difficult. The government can consider incentivizing ASHAs, voluntary female community health workers, not only to increase awareness about the free availability of vaccines, but also to facilitate the registration process through house-to-house visits. The primary health centers can utilize the village health and sanitation committees (VHNSCs), local NGOs, and youth clubs to increase the awareness and gain community trust. This is essential to clear the confusion created by frequent changes in vaccine policy. Vaccination coverage in rural areas can also be improved through outreach camps with walk-in registration facilities. Achieving a higher vaccination coverage in rural areas is imperative considering the surveillance and health-care challenges in rural areas.
Helping the population to develop trust in the government's actions regarding COVID-19 is crucial for vaccines success. With sufficient political will and social momentum, it is within the reach of the government to increase the vaccination coverage to adequate levels to stem the relentless progression of the COVID-19 crisis. Doing so will not only instill hope for its population but will contribute significantly to global COVID-19 containment.