With deep political divides on Capitol Hill and across the country, there is almost no topic on which both Republicans and Democrats can agree. But global health has defied the odds, becoming the rare issue that has received robust support from lawmakers on both sides of the aisle for decades.
There are many reasons why the global health consensus has proven so resilient, but perhaps the most straightforward is it has been a very good investment with astonishing results in saving lives.
When the Global Fund to Fight AIDS, Tuberculosis and Malaria and the President's Emergency Plan for AIDS Relief (PEPFAR) got underway about twenty years ago, AIDS was ravaging low-income countries, killing millions and destroying families.
Countries where PEPFAR invested had a steep decline in the number of children who became orphans, one analysis showed
Since then, the Global Fund partnership has saved 50 million lives and PEPFAR has saved 20 million lives. While AIDS, tuberculosis, and malaria are still serious threats—malaria, for example, still kills one child every minute despite being preventable and treatable—death rates for all three diseases have plummeted, and that is largely because of U.S. investments. Founded in 2005 under President George W. Bush, the President's Malaria Initiative was expanded by Congress in the years that followed. Even in a tense and divided political environment, the clear moral argument that investing in global health saves lives remains compelling to both Democrats and Republicans.
But these investments have also contributed to U.S. diplomatic and security interests. A 2019 study found that countries that received support from the Global Fund were "associated with improved control of corruption, government accountability, political freedoms, regulatory quality, and rule of law." In another analysis, PEPFAR investments were found to be "strongly associated with improved perceptions of the United States throughout the world." That reputational, political capital is deeply needed and important to U.S. interests beyond health. The same analysis found that in countries where PEPFAR invested, there was a steep decline in the number of children who became orphans, likely because parents had access to lifesaving medication.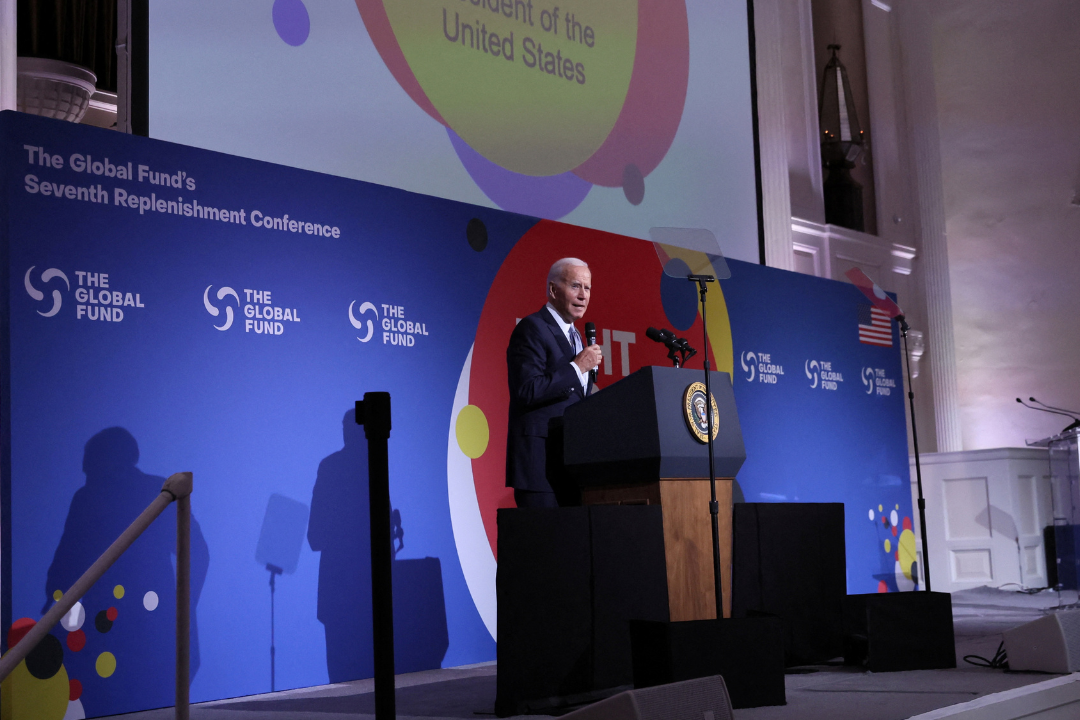 U.S. government investments in global health research have saved millions of lives and also enjoy lasting bipartisan support. The National Institute for Allergies and Infectious Diseases at NIH invests in the development of biomedical research capacity in over 120 countries around the world, supporting research projects ranging from a potential malaria vaccine trial for children to a research study on cholera in Bangladesh. Scientific research is widely popular according to recent polling; 81 percent of Americans believe it is important for the United States to be a world leader in scientific achievement.
Long-term investments in health infrastructure like laboratories and disease surveillance were pivotal in the fight against AIDS, tuberculosis, and malaria, but they also served as the backbone of responses to Ebola and COVID-19. Research has shown that PEPFAR investments in Nigeria and Uganda worked to prevent and respond to Ebola "in ways that were distinct from countries with little or no PEPFAR investment." Health systems and infrastructure are seen as so vital to fighting present and future pandemics that the Global Fund is investing billions over a three year cycle to shore up data tracking, quality of care, accountability and governance and service delivery, among other areas.
81 Percent
81 percent of Americans believe it is important for the United States to be a world leader in scientific achievement
The Global Fund also promotes expanded country ownership that includes multiple, diverse stakeholders in decision making, not just national governments and donors. At its recent financing conference, twenty implementing partner countries—eighteen from Africa—made financial commitments with a significant number increasing their pledges and a few new donors pledging for the first time, such as Indonesia with a pledge of $10 million. What's more, data shows that every dollar invested spurs $31 in economic returns and health gains. Few can argue with that.
Of course, global health is not without controversy. There are often debates about various policy issues or relative allocations to noncommunicable versus infectious disease. Several years ago the use of funds committed to Ebola were under contention. But support for financing the overall effort against global disease has remained firm—and bipartisan.
Keeping and growing this support is more important than ever as inevitable future pandemics loom and the work of ending AIDS, tuberculosis, and malaria epidemics remains unfinished.
Saving millions of lives is not a conservative or progressive issue. There is good reason why global health is broadly supported and deserves increased resources in the years ahead.  By sticking with the principles that have sustained that support and learning the lessons of the tragic last few years of COVID-19, we can save millions more lives and make Americans and people everywhere safer.