Last week, World Health Organization (WHO) Director-General Tedros Adhanom Ghebreyesus called for a moratorium on wealthy nations deploying booster shots of COVID-19 vaccines, arguing that the world cannot and should not accept "countries that have already used most of the global supply of vaccine using even more of it while the world's most vulnerable people remain unprotected." The proposed moratorium would last until October and enable at least 10 percent of every nation to be vaccinated. But the plea seems to be falling on deaf ears.
As of August 12, we have identified 37 high- and middle-income countries that are considering or already administering booster shots. Criteria and motivation for the additional shots vary widely, ranging from only the immunocompromised in some nations to all adults in others. Whether booster shots could consume millions or billions of doses depends on where boosters are administered and the size of the population permitted to receive them. Unless boosters are limited to only the neediest and for whom scientific evidence indicates boosters are necessary, these shots will only further widen the gap between vaccine-haves and vaccine-have-nots.  
It's Not Just Wealthy Countries That May Use Booster Shots
So far, the debate around booster shots has primarily centered on high-income countries in Europe and North America. However, that focus does not represent the full picture of who is currently rolling out additional doses and under what criteria.
To date, more than two-thirds of nations using booster shots are in the Middle East and East and Southeast Asia. Several European governments have committed to rolling out additional doses in the coming months, but are not currently doing so. Additionally, more than half of all those presently administering boosters are middle-income countries, raising the question: if not income, what is defining the current landscape of booster shots?
The Chinese Vaccine Question
Evidence suggests concerns over the efficacy of Chinese vaccines may be a crucial factor driving the use of boosters. While there have been no major published studies indicating Chinese vaccines are ineffective against Delta or other variants, Southeast Asian countries have increasingly turned away from Chinese vaccines and toward Western options, such as Pfizer-BioNTech, Moderna, and AstraZeneca. Outbreaks in highly-vaccinated Bahrain, Mongolia, and Seychelles—all of which initially relied on Chinese doses—have intensified concerns. Perhaps most worrying to those dependent on Chinese options, even China is considering using the Pfizer-BioNTech vaccine as a booster shot domestically.
Nearly 85 percent of all countries currently administering booster doses used or relied upon Chinese vaccines, primarily Sinovac and Sinopharm, in their initial rollout. With a few exceptions, these countries are earmarking the additional doses for frontline and health workers, older populations, and the immunocompromised, but a few—including Uruguay and Chile—are offering boosters to anyone who was initially vaccinated with Chinese doses. For some countries, including Indonesia and Turkey, those categories are overlapping; health workers and the elderly primarily received Chinese vaccines. Several Chinese-vaccine-dependent nations are also pursuing a mix-and-match approach to booster shots. For instance, Cambodia, the Dominican Republic, Hungary, and Thailand are all recommending that individuals get booster shots of a different vaccine type than they originally received.
85 Percent
Nearly 85 percent of all countries currently administering booster doses used or relied upon Chinese vaccines
Currently, these nations' pursuit of booster shots does not fundamentally challenge global vaccine supply, as many are simply reallocating existing doses to go to high-risk groups. Yet, these trends are certainly worrisome for the 104 countries that have received Chinese vaccines. Many countries dependent on Chinese doses, especially those in Latin America, Central Asia, and Africa, already lack sufficient supplies to cover their most vulnerable; increasing the number of required doses for full protection is likely unfeasible. Moreover, many nations remain without stable access to Western alternatives—a problem that high-income countries' pursuit of booster shots risks intensifying.
The High-Income Question
Though high-income countries have not yet begun rolling out booster shots en masse, many are likely to do so. The European Union has already purchased an additional 1.8 billion doses of Pfizer-BioNTech that could be used as "booster vaccines to prolong immunity," while individual European nations have committed to rolling out additional shots in September or October. Though the United States has not formally begun administering boosters, the Biden administration has indicated it will do so as soon as additional shots are approved. The Food and Drug Administration is expected this week to authorize booster shots for patients with weakened immune systems. In the meantime, the United States has been doing little to prevent adults who want to unauthorized booster shots from getting them.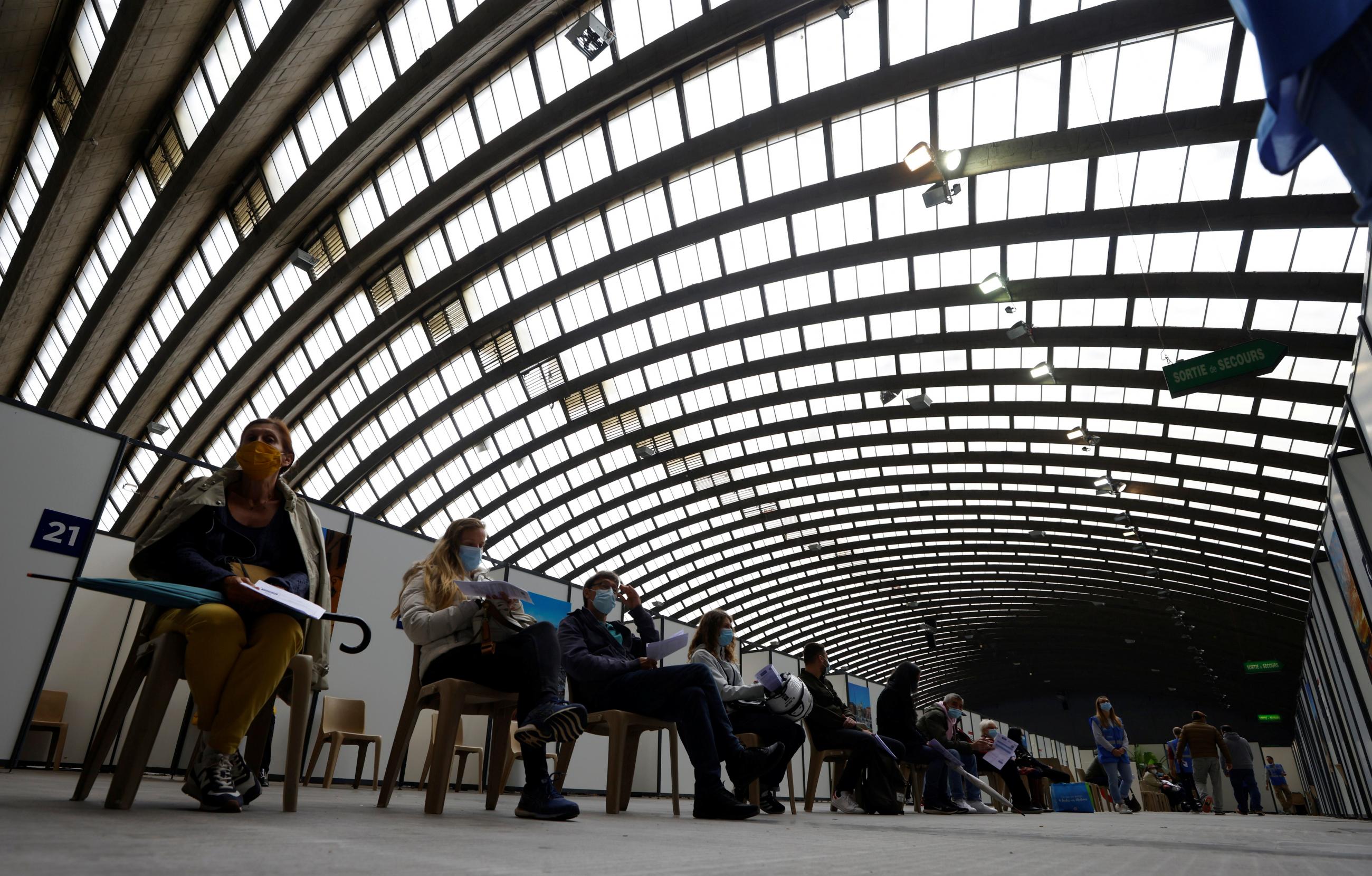 Notably, the debate on who should receive vaccines in high-income countries is not limited to the most vulnerable. Indeed, some countries, including France and Germany, intend to prioritize early boosters for the immunocompromised and nursing home residents. But, many countries have left the door open on whether boosters will be limited to the most vulnerable, and already, some are trending towards inclusivity. The UAE, for example, is now providing booster shots to anyone six-months past their second dose, while Israel is already offering an additional dose to anyone over the age of 60. Other nations, such as Australia and Sweden, have indicated an intent to provide booster shots to all adults in 2022.
The implication of a broadly inclusive approach to boosters is grim for global vaccine supply. We estimate that 27 million more doses are required to vaccinate just the immunocompromised adult population in high-income countries. Extending booster shots to anyone over the age of sixty in high-income countries would consume 300 million doses. But to offer a third shot to all adults, high-income countries would require one billion more doses: an amount equal to roughly one-quarter of all doses administered worldwide to date. When China and other nations considering booster shots are accounted for, this broadly inclusive approach would demand 2.5 billion additional doses.
As explained in another Think Global Health piece, there are valid reasons to consider booster shots for the immunocompromised or for populations over the age of 80. But, there is currently little evidence to suggest any country, especially already highly-vaccinated high-income and upper-middle-income countries, should roll out doses beyond those vulnerable groups. In a supply-limited world, offering some a third dose means denying many others their first. Given the destructiveness of the Delta variant, the risk of future, more transmissible variants, and the already yawning gap between vaccine-haves and vaccine-have-nots, scarce doses should go to those who need them most, and any pursuit of boosters should be limited to the most vulnerable.