On June 29, the Biden-Harris administration announced a series of steps to combat the monkeypox epidemic. Precious time has been lost since the United States confirmed its first case of monkeypox on May 18, 2022, part of an unprecedented global outbreak of a virus that is normally endemic to West and Central Africa. As with the COVID-19 pandemic, the United States' response to this latest dangerous disease threat has lagged behind other countries. For example, the United Kingdom mobilized early and rapidly its surveillance systems and diagnostic testing capabilities.  
The United States' slow response to monkeypox is disappointing for three reasons.  
First, the delay in deploying diagnostic tests for SARS-CoV-2 has been one of the most poignant and widely commented upon examples of the failures of the U.S. government in responding to COVID-19. Improving and expediting the deployment of testing has been on top of the list of the actions the U.S. Centers for Disease Control and Prevention (CDC) should take to better respond to future pandemic threats. To many observers of the U.S. response, it seems like those lessons have already been forgotten rather than learned.  
Second, since at least as early 2002, the United States has spent billions of dollars preparing to respond swiftly to a potential attack involving the deliberate release of the smallpox virus. Many of those U.S. capabilities are easily repurposed for countering monkeypox, which is closely related to the smallpox virus.  
Controlling the spread of monkeypox through vaccination in Africa and high-risk populations in non-endemic countries offers the best hope
Third, the United States should have been prepared for the spread of the monkeypox virus outside endemic countries in Africa. In 2021, two unrelated cases of monkeypox were identified in Texas and Maryland in travelers from Nigeria. In addition to the U.S. cases, imported cases were reported in travelers from Nigeria to the United Kingdom, Singapore, and Israel between 2018 and 2021. Monkeypox experts have been sounding the alarm for the expanding monkeypox geographical footprint for years.  
Monkeypox is transmitted by close and intimate contact. Historically, outbreaks of monkeypox have tended to burn themselves out. Yet, public health authorities allowed the virus to fester in Africa for years and the circumstances are now different.  The virus has gained a foothold within networks of men who have sex with men (MSM). Transmission is being amplified through gatherings where individuals could have multiple sexual encounters with multiple men that they may not know. This scenario also complicates efforts to trace contacts and to monitor them for the development of symptoms, offer vaccination, and isolate suspected or confirmed cases, when necessary.  
Any hope that this outbreak will recede quickly is misplaced. Controlling the spread of monkeypox through vaccination in Africa and high-risk populations in non-endemic countries offers the best hope, but limited supplies of vaccines will complicate these efforts. There should be no expectation this global epidemic will burn out without additional public health measures.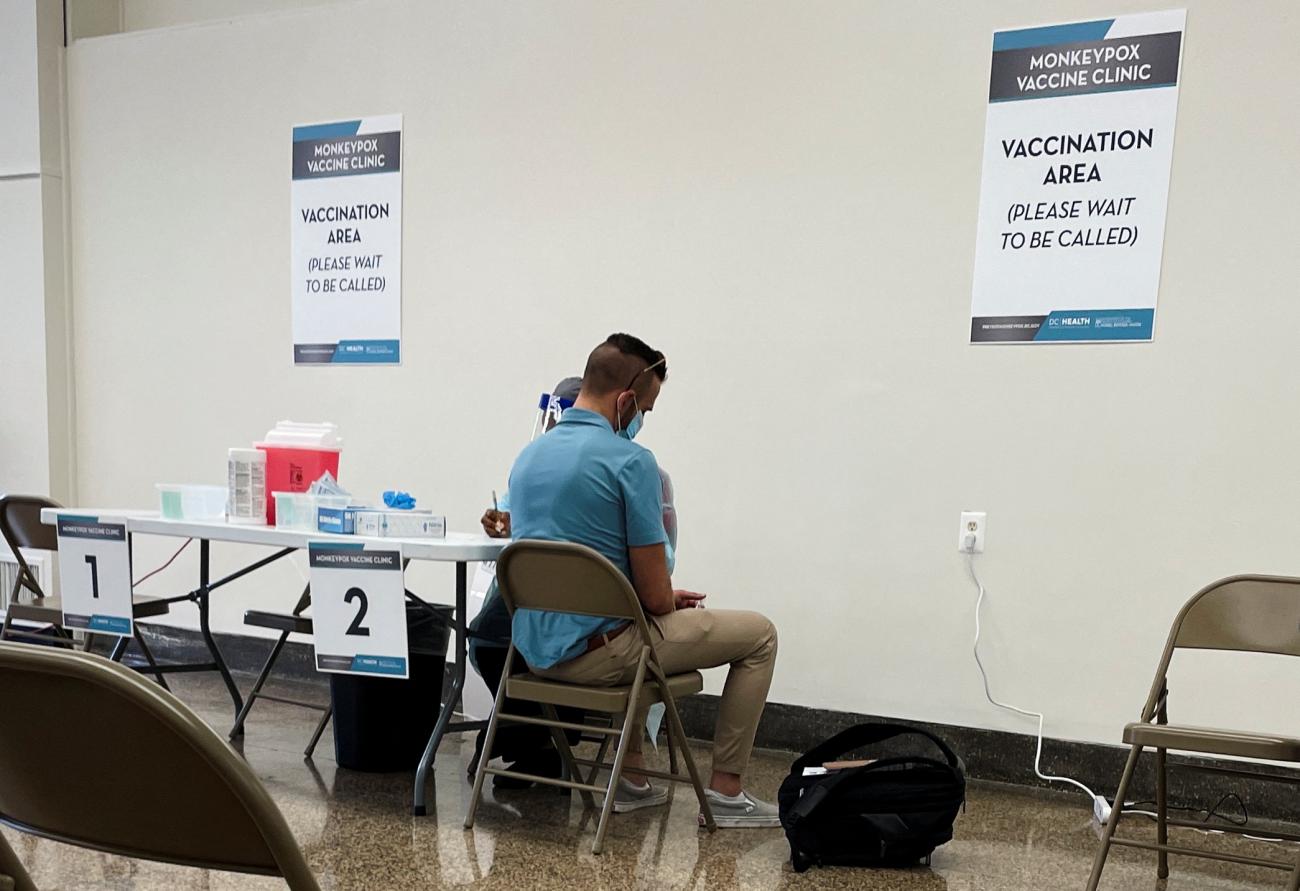 Below are three additional measures that the Biden administration should undertake in order to get the monkeypox epidemic under better control.  
The CDC Should Modernize the Laboratory Response Network  
The most critical deficit has been limited access to diagnostic testing. Up to now, testing was tightly controlled by the CDC, conducted only in U.S. public health labs, and under a restrictive case definition. It is reassuring to see testing now become available at five large commercial laboratory companies and several academic health-care institutions. This step will facilitate increased access to testing in U.S. clinical settings. Going forward, the CDC must make structural changes to the nation's Laboratory Response Network and expand it by leveraging the vast capabilities of private labs.  
U.S. agencies should work collaboratively with the World Health Organization to assess the safety and efficacy of available medical countermeasures  
Although there are licensed vaccines and even drugs that could help blunt the impact of monkeypox, the situation is far from perfect. The safest of the two vaccines, JYNNEOS, is available in limited global supply. All the available medical countermeasures (MCMs) against monkeypox were developed under the Food and Drug Administration's (FDA) Animal Rule or regulatory mechanisms that did not require field efficacy trials to be conducted. In other words, there haven't been any clinical efficacy studies of any MCMs against monkeypox in humans. Little is known about how these medical countermeasures will perform in real life.  
Monkeypox is another sobering reminder that infectious diseases do not respect borders, and that the U.S. government is unequipped and unprepared
The World Health Organization has called for a coordinated plan for deployment of monkeypox vaccines under a mechanism that would enable assessment of the efficacy of these vaccines to prevent monkeypox infection under a variety of scenarios, including shortly after exposure to the virus. The United States should support the WHO's efforts. For years, the U.S. National Institutes of Health has been planning a trial in the Democratic Republic of Congo to study the safety and efficacy of TPOXX, an antiviral approved for smallpox. The timelines should be accelerated. 
The United States Should Lead by Example and Fulfill the WHO's Request for Vaccines  
The WHO asked countries with stockpiles of monkeypox (and smallpox) vaccines to distribute them to countries based on their need. The United States is expected to have just over 1.6 million doses by the end of 2022. Demand for this vaccine is expected to outstrip the available supply, JYNNEOS is being released to states for areas of highest transmission (current and projected). Based on recent experiences in the COVID-19 pandemic, there is little prospect of countries pooling their supply until after the domestic needs of citizens are met. Nevertheless, the United States should break this pattern and set an example by donating a portion of its limited supply to endemic countries. It is also in the best interests of the United States and its citizens to act to control the virus at its source. In addition, the U.S. government should act swiftly to expand domestic manufacturing capacity for this vaccine. This action maintains America's access to a vital biodefense product, but also provide an opportunity for the United States to contribute to the global need.  
The global epidemic of monkeypox is another sobering reminder that infectious diseases do not respect borders, and that the U.S. government remains unequipped and unprepared to detect and contain them. Countries should remain vigilant, quench outbreaks at their source, and rapidly mobilize public health as well as medical research and counter measures. The United States should activate private and academic laboratories concomitantly with public health labs to address emerging disease threats. The Department of Health and Human Services needs to urgently augment the manufacturing capacity for JYNNEOS to meet domestic and international needs, including in endemic countries.