Yankees or Mets? Rams or Bucs? No matter what sports team they support, U.S. fans hold their local professional teams in high regard and see the athletes as celebrities to emulate. And yet, many sports teams' COVID-19 vaccination rates tend to be higher than vaccination rates in the areas where they play.
For instance, the New York Yankees of Major League Baseball (MLB) were at least 85 percent vaccinated by late April 2021. The Washington Nationals reached a similar threshold a month later. As the year progressed, Washington, DC's Women's National Basketball Association (WNBA) and National Hockey League (NHL) teams were all fully vaccinated. Over in Los Angeles, all but one player on the Divisional Round–bound Rams of the National Football League (NFL) were vaccinated by late August and Los Angeles' two National Basketball Association (NBA) teams had their complete opening night rosters deemed fully vaccinated by October 19. The same is true in Chicago, where players on the entire NBA and NHL teams are now fully vaccinated.
99 Percent
By June 2021, 99 percent of WNBA players were vaccinated
In comparison, vaccination rates in these teams' communities lag behind. U.S. Centers for Disease Control and Prevention (CDC) data shows that by the end of 2021, the percentage of the general public fully vaccinated in Bronx County (where Yankee Stadium is located), Los Angeles County, and Illinois' Cook County each hovered around 67 percent. Meanwhile, Washington, DC, residents clocked in at a full vaccination rate of 74 percent, according to the Institute for Health Metrics and Evaluation's (IHME) COVID-19 model.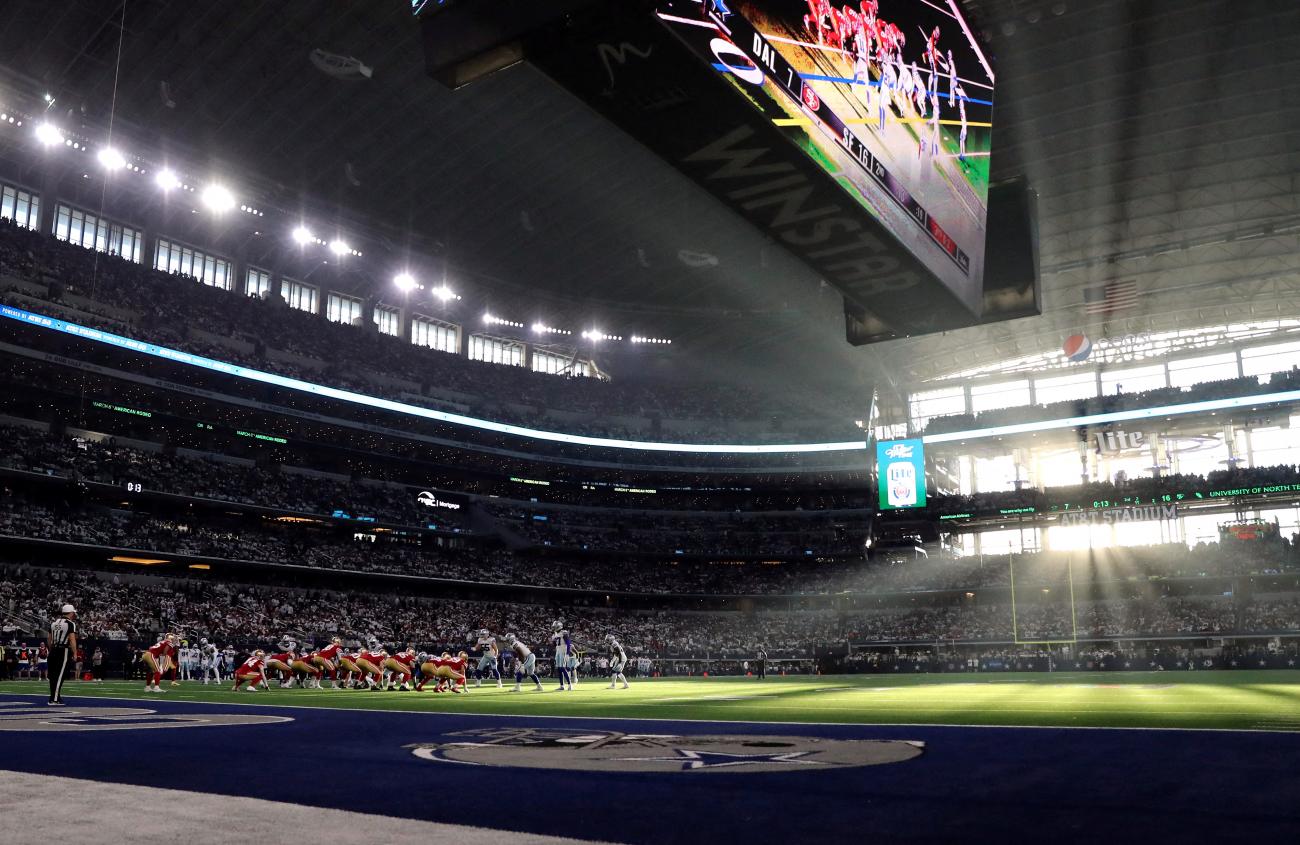 Why Professional Athletes Are Vaxing Up
Why do many sports teams' vaccination rates outpace those of the locales in which they're based? Money is a powerful motivator for teams and players alike, but teams also brought in public health experts as advisors, addressed players' vaccine concerns, and created incentives for vaccinated players.
For example, the WNBA Players Association gathered a list of questions of players' vaccine concerns and set up sessions with expert panels. They ensured that the scientists and physicians featured in the panels were diverse. By June 2021, 99 percent of WNBA players were vaccinated.
Even in places where the general public has relatively high vaccination rates, some of their sports teams still tower over them. According to Ontario government data, more than 80 percent of eligible residents in the Toronto Public Health Unit are fully vaccinated. The MLB's Toronto Blue Jays were 85 percent fully vaccinated by June 2021. The city's NBA and NHL teams were entirely vaccinated by October. Similarly, four Seattle teams—the NFL's Seahawks, WNBA's Storm, NHL's Kraken, and Major League Soccer's (MLS) Sounders—are all more than 98 percent fully vaccinated, above King County's 77 percent rate.
You need a charismatic leader that people trust to set the stage

Vin Gupta, Affiliate Associate Professor, IHME
Sports Teams' Strategies to Beat COVID
Direct engagement with public health leaders by NFL teams proved to be an effective approach. Seattle Seahawks head coach Pete Carroll brought in Vin Gupta, a pulmonologist and affiliate associate professor at IHME at the University of Washington, to address the team's vaccine concerns, which included the impact of vaccination on fertility and their playing careers. Gupta spoke highly of the session, saying that it provided an opportunity for players to become comfortable with a topic they weren't initially at ease with and to ask him questions one-on-one. He also stressed the importance of Carroll's proactive strategy and the team's veteran leadership in galvanizing vaccine uptake.
"You need a charismatic leader that people trust to set the stage," Gupta said. "Without that, it doesn't really matter how convincing you are as a health messenger without that buy-in and trust."
Leagues demonstrated their willingness to adapt to changing public health guidelines, from playing in bubbles in 2020, before vaccines were more widely available in North America, to encouraging booster shots in 2021. The NBA began recommending booster shots to players in early November. Next, they required all teams to hold an event to make booster shots available to personnel by December 31; about 70 percent of the league's players are reportedly now boosted.
There are other factors that spurred players' high vaccination rates. League offices are keen to avoid game postponements for financial reasons: advertising dollars and ticket sales. For the 2021 season, MLB also tried to appeal to the sense of team cohesion to incentivize vaccination, allowing COVID-19 protocol restrictions to be loosened for the entire clubhouse if 85 percent of a team's players and staff got vaccinated. In multiple leagues, individual unvaccinated players face stricter limitations, including the potential forfeiture of game-day paychecks.
The Holdouts
There are some notable players who have not yet received a vaccine, including NFL quarterback Aaron Rodgers (who will lead the Green Bay Packers in an NFL playoff matchup on January 22) and top-ranked tennis player Novak Djokovic, who will not defend his 2021 Australian Open title after his deportation from the country. Encouragingly, one previously unvaccinated athlete had a recent change of heart: Bradley Beal, the highest-paid player on the NBA's Washington Wizards. Beal expressed apprehension about the vaccine in the months after he contracted COVID-19 in July 2021. But citing his family as his reasoning, Beal eventually got a dose in December—prior to the indoor vaccine mandate in Washington, DC, effective January 15, which would have affected Beal's ability to enter his place of work at Capital One Arena.
Vaccination is really tremendously important for protecting you from hospitalization and death

Christopher Murray, Director, IHME
While the WNBA, NHL, NFL, NBA, and MLS each disclosed player vaccination rates north of 94 percent, it's not just teams in North America that have vaccination rates surpassing rates of their fans. Several European men's soccer leagues—LaLiga in Spain, Serie A in Italy, and Bundesliga in Germany—all reported at least 92 percent of their players are fully vaccinated. According to IHME, the share of people fully vaccinated in Spain, Italy, and Germany by the end of 2021 stood significantly lower at 79 percent, 72 percent, and 68 percent respectively.
Pandemic Players
When COVID-19 vaccines first started becoming available, teams made a push to encourage people in their communities to get vaccinated. For instance, many sports stadiums—Yankee Stadium in New York City and Wanda Metropolitano stadium in Madrid are a couple of examples—served as mass vaccination sites, and Chicago's teams joined together in a campaign to inspire fans to "join the team" and take the shot.
With the CDC's roll-out of Pfizer's COVID-19 vaccine for children ages 5-11 and booster shots for adults in November, sports teams can follow-up by doing even more to build upon their previous vaccination efforts. The Buffalo Bills, for example, were the first NFL team to require vaccination (at least one dose) in 5- to 11-year-olds who want to attend games in Highmark Stadium.
"Vaccination is really tremendously important for protecting you from hospitalization and death," Christopher Murray, director of IHME and professor of global health, recently said, emphasizing that this is especially the case for unvaccinated and never infected people.
And athletes can be looked to as an example of why vaccination works. Despite ongoing variant outbreaks, the high vaccination rates across leagues have helped prevent most players from getting severely ill.
ACKNOWLEDGEMENTS: The author would like to thank Rebecca Sirull for fact-checking assistance.
EDITOR'S NOTE: The author is employed by the University of Washington's Institute for Health Metrics and Evaluation (IHME), which produced some of the COVID-19 estimates described in this article. IHME collaborates with the Council on Foreign Relations on Think Global Health. All statements and views expressed in this article are solely those of the individual author and are not necessarily shared by their institution.