The global reactions to the omicron variant over the past few days provide a good reminder of what remains undone in terms of the global response to COVID-19 and pandemic preparedness in general. The wave of travel disruption, media speculation, and shaky financial markets demonstrate not only that COVID is far from over, but also that the world is far from prepared for this or the next global pandemic.
The world is far from prepared for this or the next global pandemic
Even as we await further testing to understand the extent to which omicron is a threat, its meaning for us at this point is clear: we need to rethink our approaches to ensuring global health security in order to meet the demands of this new era.
For too long our nascent global health security efforts have been focused on activities and processes that experts believed would result in pandemic preparedness. Yet the heterogeneous, and often flawed, responses to COVID among "well prepared" countries and the successful response of other countries have shown us the fallacy of an approach that isn't focused on the functional realities of health systems performance, global supply chains, and realpolitik of domestic political behavior.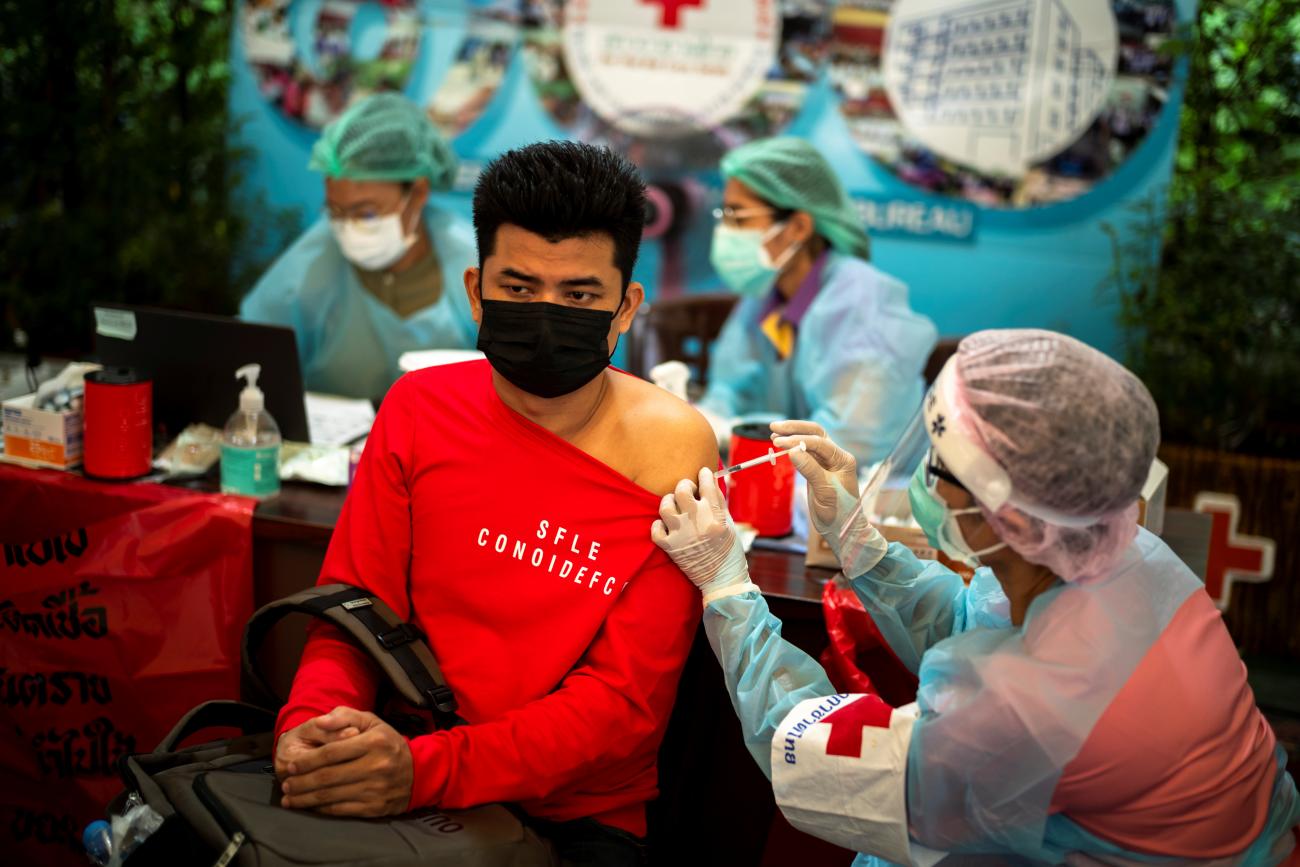 Real health security—the kind of health security that adeptly and efficiently deals globally with an even more threatening pathogen—demands we move beyond checking boxes, and toward a new era that better recognizes the actual performance of common health systems functions needed to support rapid, robust responses to emerging and existing pandemics. On a more macro level, it also requires new treaties and strengthened International Health Regulations that are able to compel greater political and global cooperation, reduce misinformation, and redouble support for global equity and the needs of vulnerable groups and low- and middle-income countries (LMICs).
Remove Barriers to Vaccine Access
In this dynamic environment for global pandemic preparedness, there is nothing more important than urgently overcoming barriers to global access to essential commodities, starting with COVID vaccines. Without predictable supplies, vaccine delivery programs in many LMICs have been unable to build momentum and overcome the many hurdles standing in the way of widespread vaccine delivery to vulnerable populations. For example, well-documented challenges in obtaining timely vaccine supplies have resulted in African countries on average vaccinating only 7 percent of their populations.
Imagine a restaurant with an incompetent supplier who frequently fails to deliver food. Not only does restaurant service suffer, diners will understandably stay away. In the case of COVID, national programs have had their health communications plans undermined by repeated supply issues—particularly early in the pandemic—and vaccine promotion campaigns have lost momentum.
We will not have true pandemic preparedness until we fully invest in regional production that is immune to vaccine nationalism
As we learned in the global HIV response, it was not until medicines for HIV were consistently made available that demand for testing and treatment services were fully utilized. Nations simply cannot build needed local demand for COVID vaccines if supplies are unpredictable and entirely controlled by others.
The donation-based approach alone—as well-intentioned and critical as it has been—has not achieved the desired level of predictability nor provided the confidence that high levels of COVID vaccine coverage (including boosters) can be rapidly achieved globally. And while manufacturers must accelerate global production for low- and middle-income markets, we will not have true pandemic preparedness until we fully invest in regional production that is immune to vaccine nationalism, solves for intellectual property hurdles, and enables rapid adaptation of vaccines to account for emerging variants and pathogens.
Build Upon Common Health Systems Functions
Given the commonalities with global health responses, health security should build from high-performing programs and strengthen existing public health responses whenever possible. When it comes down to it, the functional building blocks of public health responses are similar, whether targeting malaria, TB, or COVID.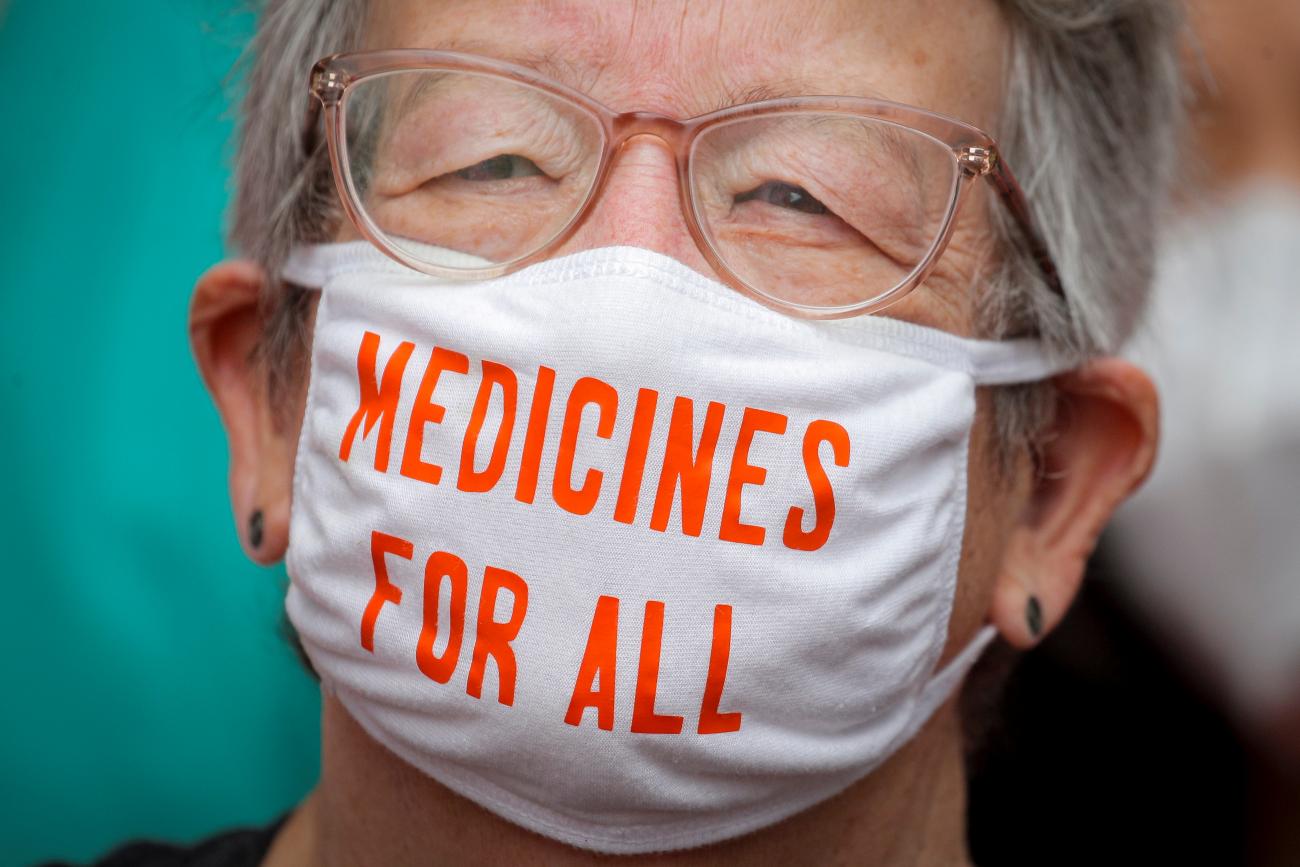 If a health system is currently running low on drugs for primary care needs—such as sexually transmitted infections or diagnostic kits for TB tests—it is unlikely to have fungibility in its supply chain and the ability to deliver an effective COVID response. In turn, it will require dedicated efforts to strengthen it, which should be performed with the intent of measurably benefiting health security and existing disease responses. Conversely, a laboratory staffed by highly trained local scientists in Lusaka or Durban or Kampala that is mainly focused on HIV, but capable of adapting quickly to new diagnostic demands, is going to be an engine for monitoring and responding to new pandemics, including expanded PCR testing, as we have seen for COVID.
As I recently witnessed in Malawi, the health workforce, and in particular community health workers, continue to play a singular role in meeting existing and emerging health needs —capable of delivering primary care, preventive services for mothers and children, HIV and TB follow-up services, community health education for COVID, as well as efficient vaccine delivery deep into communities. Yet in most countries, including our own, their numbers and degree of national harmonization within the health system are completely insufficient.
In the same way that houses are "overbuilt" in anticipation of a hurricane, our global health and health security programs—from the Global Fund to PEPFAR to PMI—must urgently prioritize working together to assist countries as they rapidly expand high-performing community health workforces; workforces capable of stretching to meet the pandemics of today and tomorrow, while progressively achieving broader health goals.
High-performing scientific hubs in LMICs are essential contributors to local health
Support Science Hubs in LMICs
We must recognize that high-performing scientific hubs located in LMICs are essential contributors to local health and to global surveillance and pandemic preparedness. Having run such a hub, in the form of a complex research, public health, and training organization in Zambia, it is clear to me that the world is under-investing in these capacities, particularly given the public health value they deliver. South Africa's prescient and well-functioning genomic surveillance network has given the world an early warning on omicron. Future pandemic preparedness hinges on these and related capabilities and their widespread use in the global south and elsewhere.
The omicron variant and the global fear it has engendered remind us of how far the world is from achieving real global health security. It is time to respond to COVID like the long-term pandemic threat that it is—like TB, malaria, or HIV—and to ensure that our responses to new and existing pandemics are working hand-in-hand to support health systems that produce results. COVID is an unfortunate fellow traveler and the sooner we adapt our priorities to that new reality, the sooner we will be prepared for this and future pandemics.