It will be years before political analysts are able to definitively assess how the coronavirus pandemic influenced U.S. democracy. Was the pandemic a decisive factor in President Donald J. Trump's electoral loss? Did it contribute to the intensity of racial justice protests that erupted after the murder of George Floyd? Did it accelerate the mainstreaming of misinformation and conspiracy theories?
Democracy in the United States was ailing long before the arrival of COVID-19, but the pandemic was an opportunity for U.S. leaders to demonstrate unity, strengthen institutions, and model competent governance in response to an existential public health threat. Instead, they responded to COVID-19 by deepening divisions within U.S. society, and the pandemic became inextricably intertwined with the powerful mix of politicization, misinformation, and polarization that was already suffocating the public's trust in government and in one another. The pandemic also created new constraints on government transparency and accountability.
There may, however, be a silver lining that could strengthen U.S. democracy in the longer-term. COVID-19 inspired innovations in voting modalities and collective action, leading to record levels of voter turnout in the 2020 elections as well as new forms of civic activism. As the pandemic recedes, will these positive trends continue?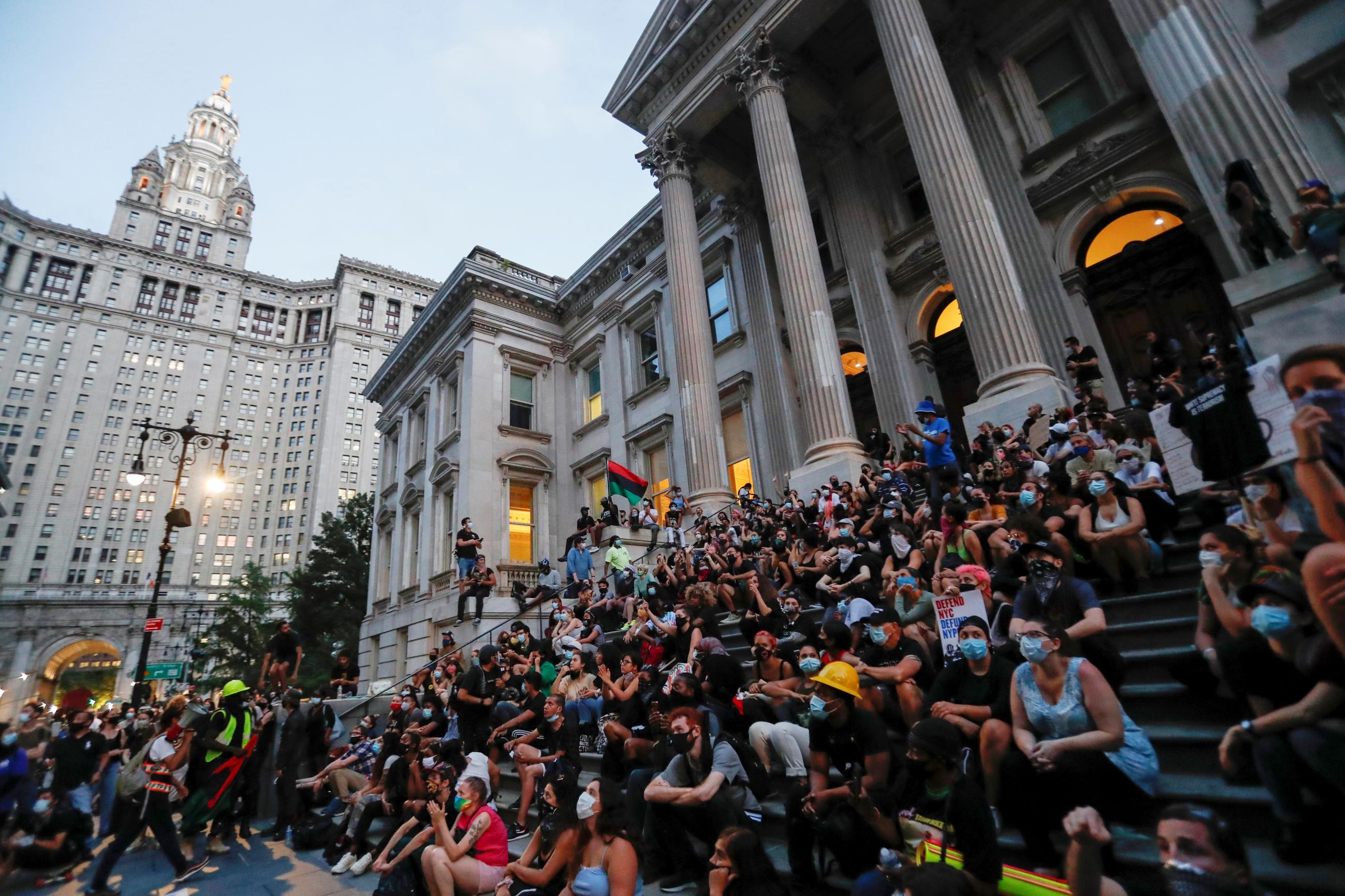 The Pandemic Energizes Political and Social Activism
Citizen involvement in political and social action in the United States has significantly increased in the era of COVID-19. Although the coronavirus depressed voter participation in many countries despite their implementation of COVID-19 safety measures, election turnout in the 2020 U.S. election reached its highest level in over 100 years. Much of the enthusiasm of voters can be attributed to strong partisan views on President Trump but local election administrators should also be credited with putting in place new voting modalities and safety measures to help voters. The more than 10,000 local jurisdictions that administer elections adapted their operations to expand access to early voting and mail-in voting, despite pandemic-induced budgetary and staffing constraints. In at least five cities, election officials or civil society organizations made special arrangements such as curbside voting to ensure that COVID-19-positive patients were able to vote. Although Republican legislators in closely contested states such as Georgia, Pennsylvania, and Michigan have vowed to reinstate restrictions on mail-in voting, many of the new procedures will likely be sustained beyond the pandemic and make it easier for people to vote in future elections.
40 Percent
Forty percent of protests in 2020 had been related to COVID-19
COVID-19 also fueled successive waves of protest and civic action. Nationwide as of November 2020, 40 percent of that year's protests had been related to COVID-19. The frequency of pandemic-fueled protests has largely followed the rise and fall of infection rates, whether the protests are in support of or in opposition to government-imposed lockdown measures and mask mandates. Moreover, the pandemic's disproportionate impact on communities of color put a spotlight on issues of systemic racism within the U.S. health system and racism more broadly, fostering a national conversation about inequality in health care that will continue in the long term. As one illustration of this spotlight, the Biden administration has appointed a high-level advisor to focus exclusively on combating racism and racial disparities in health care, the first such position of its kind. In exposing systemic health inequities, the pandemic also helped to ignite the largest, most sustained, and most geographically dispersed mass mobilization in U.S. history. The popular anger against government institutions that has fueled the COVID-19 and racial justice protests seems likely to become an increasingly prominent feature of the U.S. political landscape.
Finally, the pandemic has inspired a blossoming of collective action in support of community-based pandemic responses. Faith-based assistance efforts and mutual aid initiatives have sprung up across the country since the onset of COVID-19 to support people impacted by the economic downturn.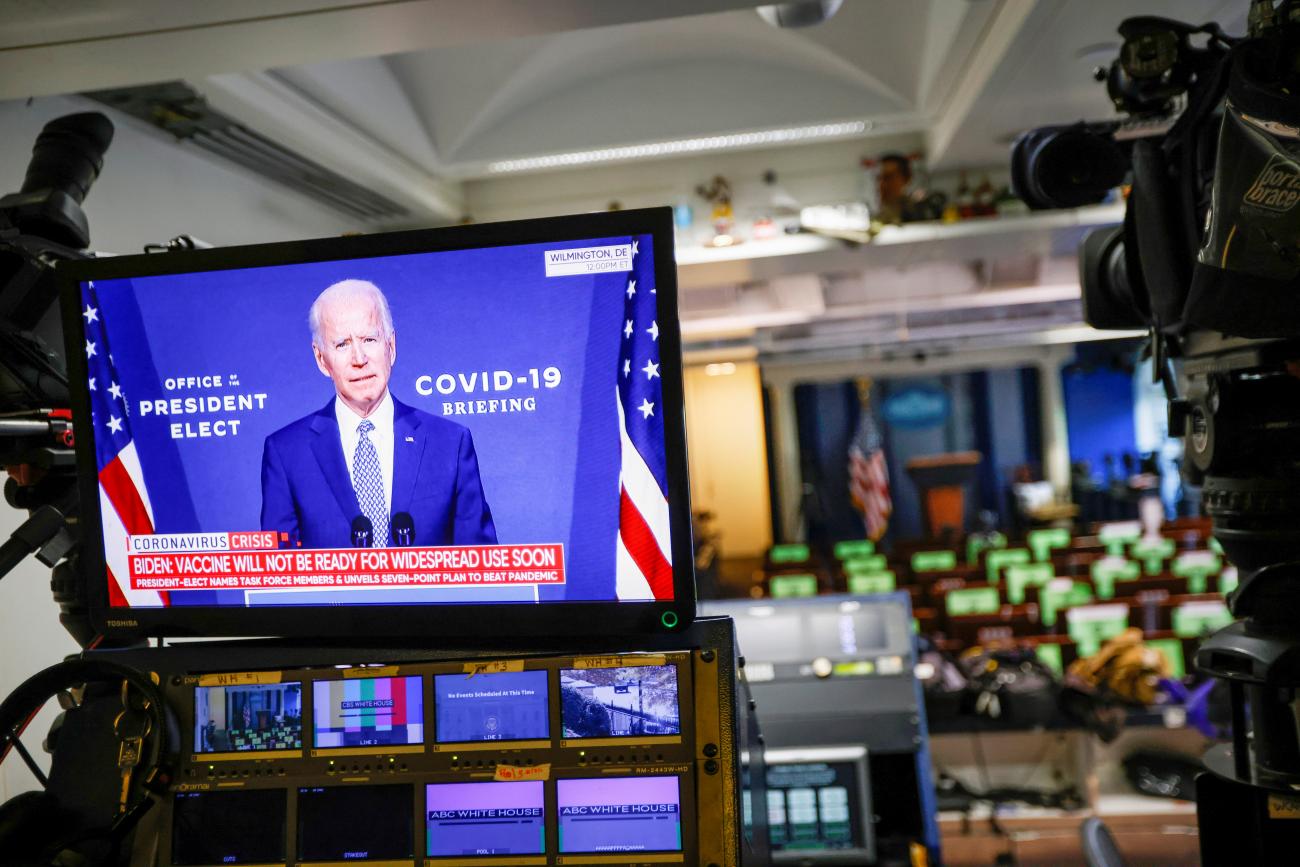 The Pandemic Reduces Citizens' Access to Information
While U.S. democracy in the time of COVID-19 has become more participatory, government transparency and accountability have deteriorated. In order to implement lockdown measures, multiple states understandably limited open meetings and public records requests, which would require government workers to congregate in order to fulfill them. But eight months after those lockdowns began, cities and states continue to point to the pandemic to justify denials and delays in access to public records. The Reporters Committee for Freedom of the Press has catalogued [PDF] more than 130 instances in which state and local officials in 39 states and the District of Columbia cited the pandemic as a reason to curtail access to public records. And with state and local governments facing major budget shortfalls, it is possible that the reduced investments in meeting legal requirements for public records requests will continue.
39 States
Thirty-nine states and the District of Columbia cited the pandemic as a reason to curtail access to public records
Meanwhile, COVID-19 has accelerated the closure of local news outlets, a decades-long trend in the U.S. media environment that undermines governance in a variety of ways from declines in the quality of public safety, to diminished oversight over public spending, to the growth of political partisanship. Local news organizations disseminate critical, locally-relevant public information such as stay at home ordinances, infection rates, testing and vaccine distribution, as well as serving a unique watchdog function over the performance of local governments. But in April 2020, the Brookings Institution reported that nearly 60 percent of the then 2,500 counties that had reported a COVID-19 case did not have a daily newspaper. The pandemic has accelerated the death of local media: over 60 local newsrooms have closed due to the economic impacts of the pandemic, despite rising demand for local news.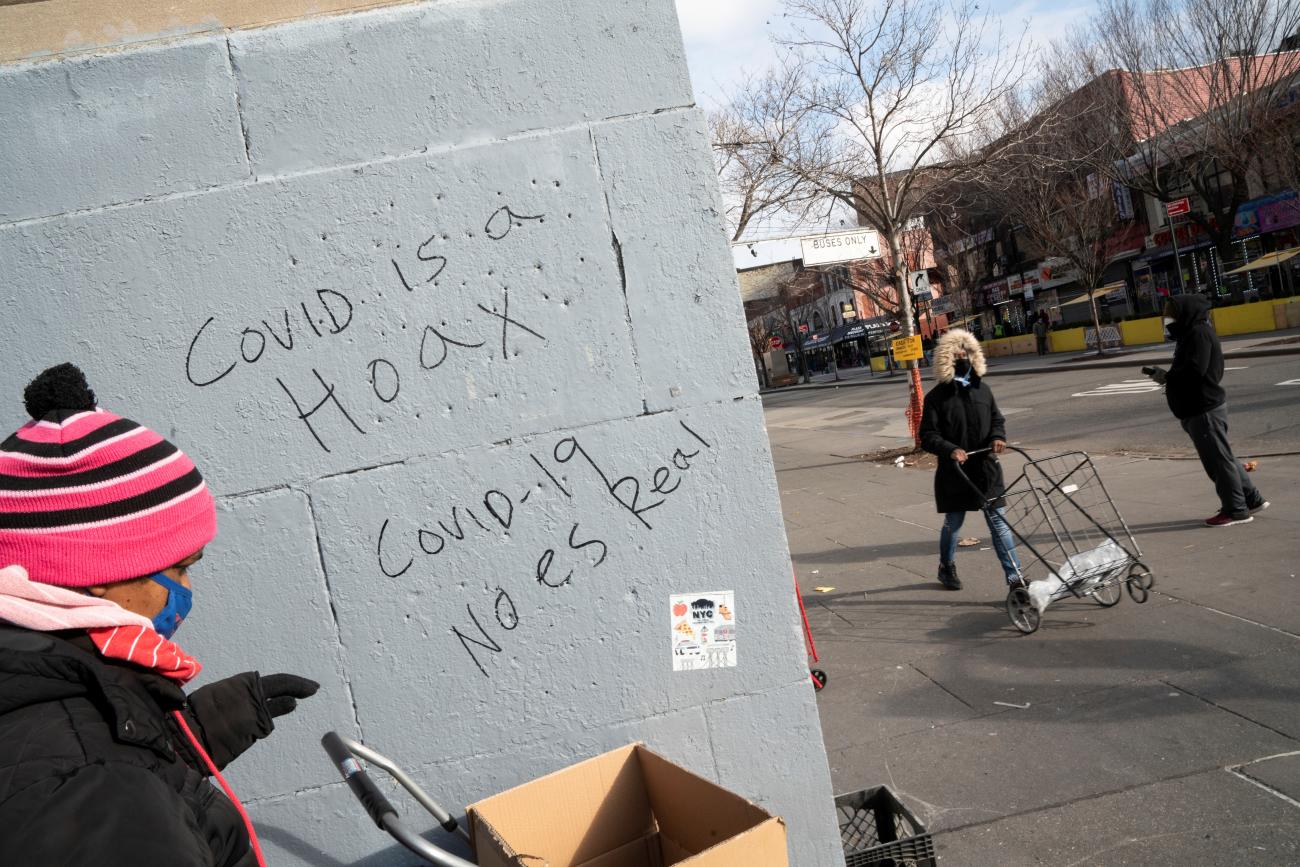 This decline in transparency and access to information will have negative impacts on government accountability, which could also impact the recovery from the economic damage caused by COVID-19. Reports on the first major COVID-19 relief bill, the CARES Act, showed that it disbursed assistance to companies with political connections to former President Trump, the Trump campaign, and members of the Trump Cabinet, and Trump's family. As trillions of additional dollars are dispersed into the economy through subsequent relief measures, executive and congressional oversight institutions created by the CARES Act will play an essential ongoing role in minimizing corruption and leakage. The absence of both national and local oversight over how pandemic relief money is being spent, as well as easy to access public information on local plans and spending, may make it more likely for funds to be diverted away from the neediest individuals and companies, and add to public disillusionment towards and mistrust of the U.S. government.
40 Percent
A Pew Research poll found that 40 percent of Americans believed the virus was created in a Chinese lab
Misinformation and conspiracy theories have also taken on new prominence during the pandemic, crowding out credible sources and data on the virus – and on other issues. In a June Pew Research Center survey, 25 percent of Americans believed that COVID-19 was intentionally created by powerful people, and a December Pew Research poll found that 40 percent of Americans believed the virus was created in a Chinese lab. (Teams of scientists are investigating the origins of the novel coronavirus, and generally believe that it was emerged in bats and was then transferred to humans, perhaps through an intermediate animal). Misinformation propagated by former President Trump gave license to other elected officials to do the same, including Florida Governor Ron DeSantis, who also spread misinformation about the severity of the virus and withheld data about rising infection rates in his state. Moreover, xenophobic characterizations of COVID-19 as "the Chinese virus" have led to thousands of hate incidents against Asian-Americans, including physical attacks, verbal insults, harassment, and discrimination.
This toxic mix of misinformation, conspiracy theories, and hate speech around COVID-19 has added to the conspiratorial environment of social media and in the United States generally — and may have made it easier for other prominent conspiracy theories to take root, most notably that of voter fraud in the 2020 election. The January 6 attack on the U.S. Capitol was a shocking illustration of the dangers of misinformation, especially when manipulated by enterprising elites seeking to mobilize it for their own political benefit.
More to Come
COVID-19's impact on U.S. democracy is still unfolding. Viral transmission in the United States has never been higher, and the incoming administration must scale up a massive public vaccination program, attempt to foster an economic recovery, and manage one of the most contentious and divisive presidential transitions in over a century. National unity seems unlikely, but competent and accountable pandemic response and vaccine distribution that protects those most vulnerable to the disease could be the first step toward reestablishing expectations of what democratic governance can and should look like.