From the beginning of the vaccine global rollout, access to COVID-19 shots has been highly unequal: high-income countries started vaccination in December 2020, yet almost no vaccines were available in low- and lower middle-income countries until March 2021. While COVAX—the largest global procurement mechanism of COVID-19 vaccines—has now (as of July 15) shipped about 119 million doses to 136 countries, early discussions focused on reaching low-income countries.
62 Percent
Middle-income countries are home to 75 percent of the world's population and 62 percent of its poor
Yet middle-income countries (MICs), which host approximately 75 percent of the world's population and 62 percent of the world's poor, are heterogenous in their relationship to COVAX. Sixty-four are eligible for free vaccines through the Advance Market Commitment (AMC) and 43 are self-financing participants that can buy vaccines from the COVAX Facility. Many have also secured doses through bilateral deals, local production, or donations. The World Health Organization's message, "no one is safe until everyone is safe," puts a spotlight on the need for global action, but the question remains: is COVAX relevant to MICs, or have they been left out?
Overall, procurement across MICs has been mixed. As of July 2021, AMC and self-financing MICs generally fall into three categories, with primary reliance on the COVAX Facility, donations, and deals.
Donations, Deals, and Domestic Production
The COVAX AMC supplies collectively-funded doses to countries that would otherwise struggle with procurement (mostly low- and lower middle-income countries), and funding is now secured to reach almost 30 percent population coverage in 91 AMC countries by 2022. However, other mechanisms have operated in parallel or even prior to the COVAX Facility in many of these countries. In Bangladesh and Nepal, for example, were gifted vaccines from India more than a month before COVAX's first distribution announcement and appeared to undermine COVAX's role in promoting early access. By June 2021, several AMC countries, including Laos, Mongolia, and Moldova were still receiving more doses in donations than from any other procurement mechanism. While this might be partially explained by their geographical proximity to major donors such as China, India, and Russia, several self-financing upper middle-income countries on the African continent also remain reliant primarily on donated doses. 
In other MICs, such as the Philippines and Indonesia, early bilateral deals were used to procure vaccine doses and initiate rollout. By January 2021, the Philippines had reported deals to vaccinate more than 50 percent of its population and Indonesia had signed deals for over 200 million doses, challenging expectations that AMC countries would wait for (and rely on) vaccines from the COVAX Facility. With time, however, the reality of vaccine procurement from bilateral deals for these countries has varied. Of the 10 million doses already administered in the Philippines, for example, 5 million have come from COVAX and 1 million as a gift from China. Indonesia, by contrast, has delivered the majority of its vaccines to date using doses purchased outside of COVAX, mirroring the procurement picture of many self-financing countries in Latin America.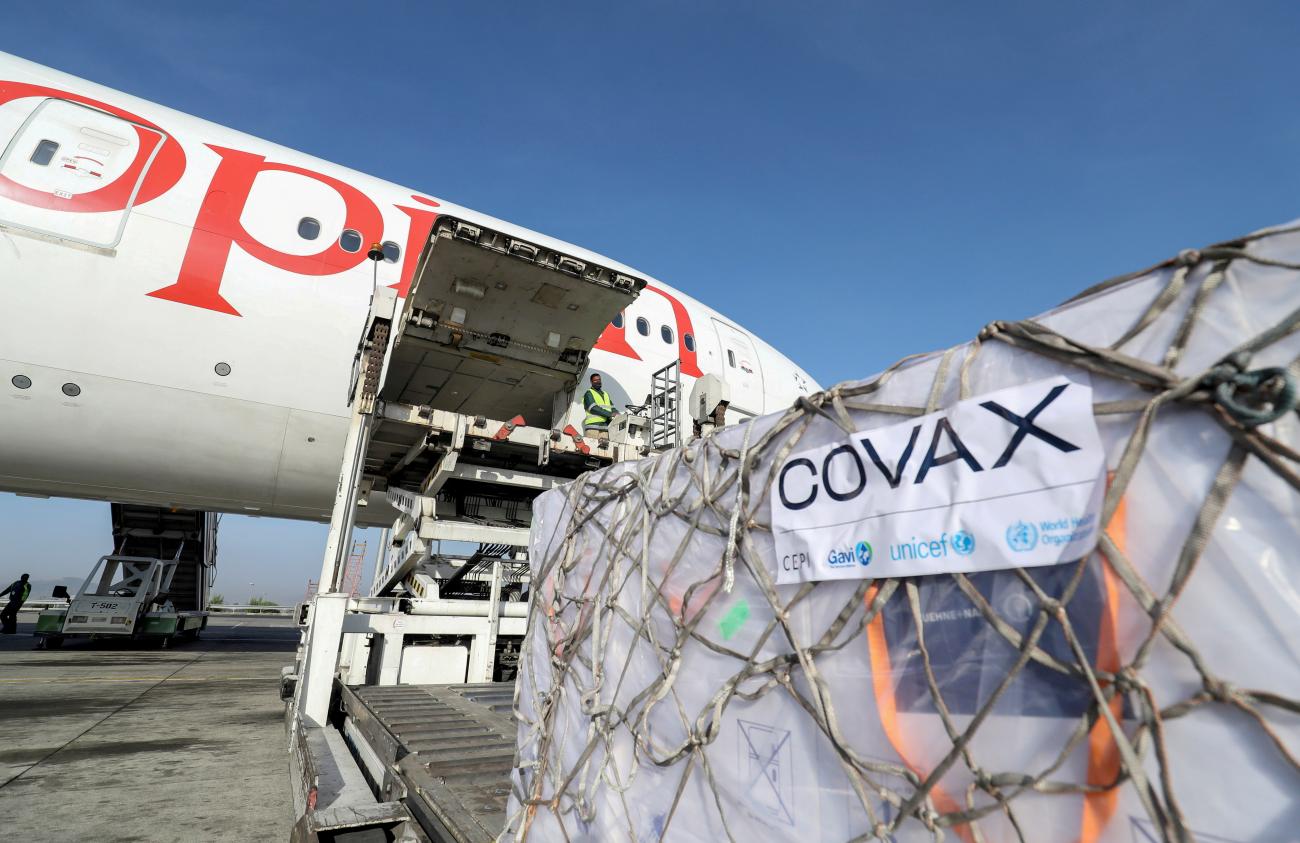 Yet other MICs have the option of domestic manufacture. India's early intention to supply large quantities of domestically-produced vaccines to COVAX indicated significant support for the global mechanism, and a large proportion of COVAX deliveries forecast for the first half of 2021 were expected to come from Indian suppliers until an export ban on vaccines launched in March threatened access. Meanwhile, India's capacity to vaccinate its own citizens can largely be accredited to domestic manufacture.
China, a self-financing participant has indicated a willingness to "provide" doses to COVAX, and has similarly been able to vaccinate more than 40 percent of its population primarily with domestically-produced vaccines. In both India and China, local manufacturing has drastically reduced the domestic importance of COVAX, and it is not surprising that other MICs such as Egypt hope to become manufacturing hubs as the pandemic continues.  
Reinforcing Relevance
While donations, deals, and domestic manufacture have likely threatened the perceived importance of COVAX in various countries, the more vaccine doses COVAX delivers, the more promise there is that the mechanism will be seen to adequately meet the needs of MICs. Several countries have already received more doses from COVAX than any other procurement mechanism, a situation that is likely to reinforce the mechanism's relevance.  
The COVAX Facility also aims to ensure access to vaccines at fair prices. For self-financing Costa Rica, early reported budgets showed COVAX vaccines to be substantially cheaper than those obtained through bilateral deals. Likewise, Malaysia anticipated COVAX vaccines could be seven times less expensive than doses from deals, and cited the additional benefit of financial risk sharing as a reason to engage with COVAX. This could partially explain how, despite having signed deals for over 60 million doses, the vast majority of vaccines administered so far in Malaysia have come from COVAX. Other contributing factors include delays and shortages of doses from bilateral deals, as well as the fact that COVAX delivered almost four times as many doses to Malaysia as originally forecasted for early 2021.
Finally, global solidarity is often referenced as a reason to support COVAX among MICs. Self-financing Argentina, for example, co-hosted a government webinar with the UK to promote vaccine equity and has used COVAX to secure approximately 10 percent of its administered doses. South African President Ramaphosa (co-chair of the Access to COVID-19 Tools Accelerator Facilitation Council) called on the international community to end vaccine nationalism, and South Africa has now used COVAX vaccines for approximately 50 percent of its in-country vaccine rollout. Evoking similar values, China's intention to offer vaccines to COVAX aimed to "contribute to the international community overcoming the pandemic at an early date."
Narrow focus on the relevance of COVAX to low-income countries risks leaving 75 percent of the world behind
Should MICs Rely on COVAX?
The mixed procurement picture across both COVAX AMC and self-financing countries indicates that several different factors can either threaten or bolster the relevance of COVAX in MICs. As a result, ongoing discussions about COVAX's fitness to deliver to MICs ought to explore how those factors reinforcing relevance—COVAX as a primary source of vaccines, fair pricing, and global solidarity—can be strengthened, as well as how new reinforcing factors can be leveraged over time. With novel viral strains emerging, for example, COVAX's potential role in using cost-sharing mechanisms to achieve higher vaccine coverage than originally planned (>20 percent) could reinforce its relevance in MICs. Beyond procurement, COVAX also aims to facilitate equitable and quality delivery, including indemnity mechanisms that may not be considered in other procurement options like donations. 
Narrow focus on the relevance of COVAX to low-income countries risks leaving 75 percent of the world behind, as well as reinforcing traditional paradigms of international aid instead of new concepts like mutual interdependence and cooperation. While global inequalities in access to COVID-19 vaccines persist, it is crucial and urgent that lessons learned about COVAX's relevance to MICs are carried forward in the next steps of vaccine rollout. These enduring challenges also call for greater inclusion of global solidarity and funding for collective common goods in future conversations about global health financing.