Dust storms in the Sahel—a large swath of land stretching east–west across Africa through several countries on the southern edge of the Sahara Desert- are becoming worse. Residents of the Sahel today are commonly impacted by sand storms during the dry season but have faced increased frequency and severity in storms since the 1950s. Storms may occur up to 60 percent of the year with dust reaching heights of five to six kilometers.
Even when the storms end, the problems facing residents do not. Sand and dust will often linger in the air, contributing to air pollution in the Sahel and traveling around the world. What's more, dust storms are anticipated to grow worse in the future as human activity strips the land of natural barriers.
People have played significant roles in contributing to dust storms in the Sahel. Population increases in West Africa have led to overharvesting and overgrazing of the land. Those actions have led to much less natural groundcover and native plants and vegetation that help stabilize the soil, preventing the wind from picking it up off the ground.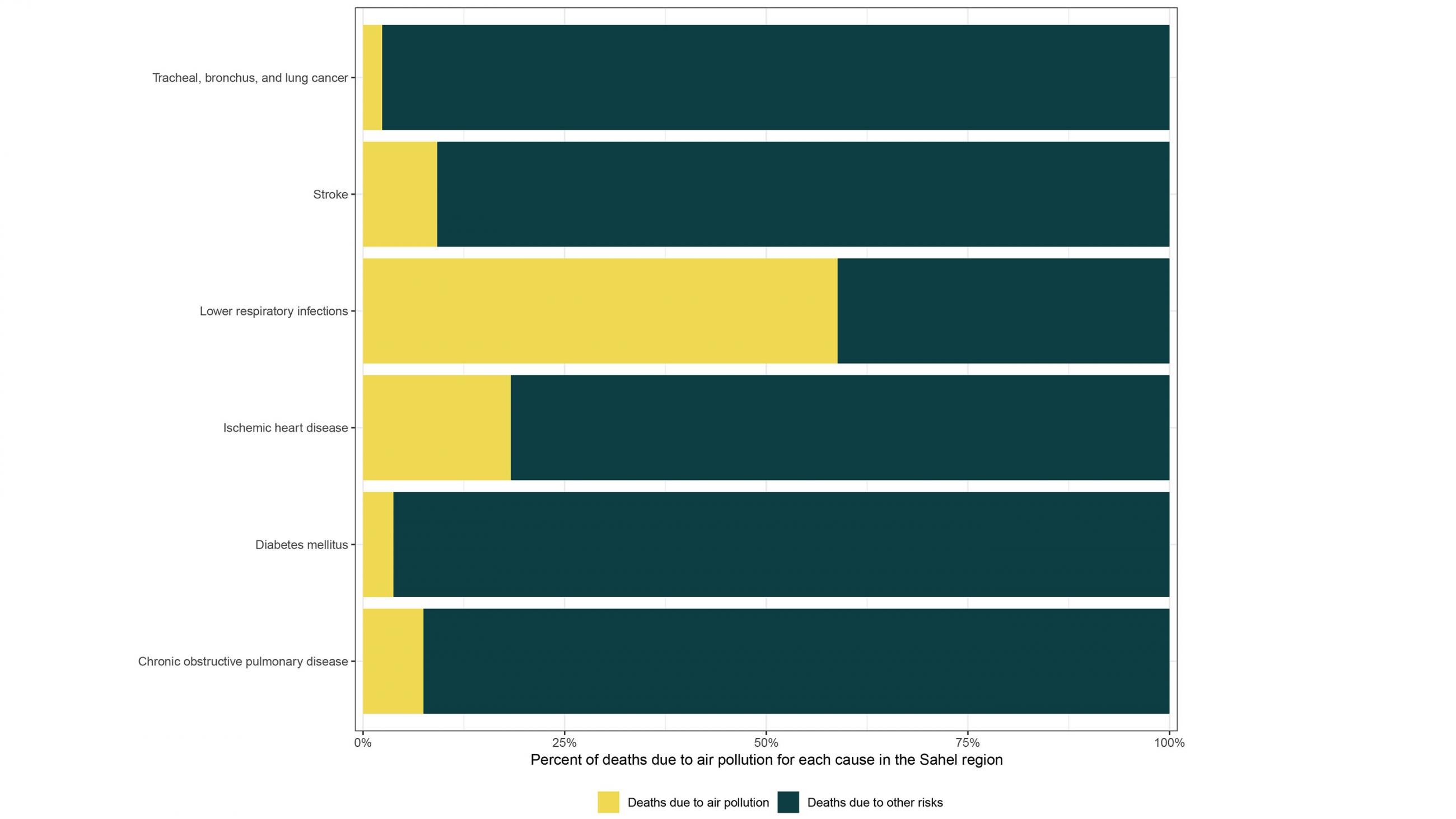 Impact on Human Health
There are two major impacts on people who live in areas affected by Sahel dust storms. One is that prolonged exposure to the dust and sand can damage the upper airways as well as worsen any respiratory illnesses they may have. Furthermore, some of the dust contributes to air pollution that impacts cardiovascular diseases and diabetes. The other major impact is fallout from the way people are forced to be indoors to avoid the dust and sand. This can have unintended consequences, like crowded living spaces and spreading diseases more easily.
Monitoring and early warning systems would enable people to prepare better for extreme weather.
To address the issues of dust storms and their health effects, multifaceted solutions are needed reaching into political, economic, and social arenas. Initiatives like increasing the capacity of monitoring systems, promoting sustainable agriculture, and investing in research are vital ways that would change essential ways in how populations live in the area. Monitoring and early warning systems would enable people to prepare better for extreme weather and could inform other types of extreme weather. Sustainable agriculture includes investing in the most appropriate plants for the area and protecting soil with live of dead crops. Vegetation barriers, strategically placed trees and shrubbery, are particularly popular and have seen large and small scale initiatives stretching across the Sahara as well as focusing on protecting specific towns. These same practices use resources more efficiently to grow more food with less waste. Research will help inform decisions benefiting immediate and distant populations who are affected by dust storms. These actions and others like it address threats of dust storms but they also contribute to the global good as these issues and other extreme weather affect people around the world.
EDITOR'S NOTE: The author is employed by the University of Washington's Institute for Health Metrics and Evaluation (IHME), which leads the Global Burden of Disease Study. IHME collaborates with the Council on Foreign Relations on Think Global Health. All statements and views expressed in this article are solely those of the individual author and are not necessarily shared by their institution.
This article was originally published on December 12, 2019 and republished in January 2020 to coincide with the official launch of Think Global Health.