A once-in-a-century pandemic. The end of the U.S.-led world order. Democracies in crisis around the globe. The threat of climate change growing more ominous.
In its foreign relations, the United States has long addressed health challenges, but never has it confronted such a devastating disease event amidst so much geopolitical change, democratic turmoil, and environmental exigency. The COVID-19 pandemic alone would have left its mark on U.S. foreign policy. However, the United States must manage the pandemic and its aftermath in a world that power politics, ideological contestation, technological competition, and ecological vulnerability have made more dangerous. As Robert Blackwill and Thomas Wright argue, U.S. foreign policy in the wake of COVID-19 faces a "transitional moment" of "radical international uncertainty." With the pandemic still ongoing and threats to U.S. power and influence intensifying, the need to reassess U.S. engagement on global health is clear. 
Analyzing the many ways in which U.S. foreign policy and global health intersect today and tomorrow
Consistent with its mission to explore health issues, systems, and politics across the globe, Think Global Health is hosting a series on U.S. foreign policy and global health. This series forms part of a project that the Global Health Program at the Council on Foreign Relations is undertaking on the future of U.S. engagement on global health. The series will publish articles by council fellows and outside experts from around the world that analyze the many ways in which U.S. foreign policy and global health intersect today and tomorrow.  
The Pandemic and its Aftermath 
The series will examine how COVID-19 will generate policy challenges for years to come. In particular, this disease disaster has elevated the need to strengthen pandemic prevention, preparedness, and response. The continuing threat from this pandemic, and the imperative for better strategies against future ones, raises issues about how prioritizing global health security might affect other activities, such as balancing health security with international trade and travel, reducing non-communicable diseases, increasing universal health coverage, and improving social determinants of health. The pandemic has also damaged health systems, supply chains, workforces, budgets, and programs—repair and recovery of which require governments, international institutions, and non-governmental organizations to act.  
Reform of Global Health Governance 
Similarly, the pandemic, its impact on health policy, and controversies surrounding national and intergovernmental responses to it create the need to interrogate government processes, diplomatic mechanisms, legal agreements, and governance regimes with a view to improving international cooperation. As seen at the World Health Assembly's annual meeting in 2021, the pandemic has put reform of the World Health Organization on the global agenda. But the pandemic has exposed other problems with national and global health governance, generated calls for new treaties, and produced interest in other governance changes that require the foreign-policy attention of the United States and other countries.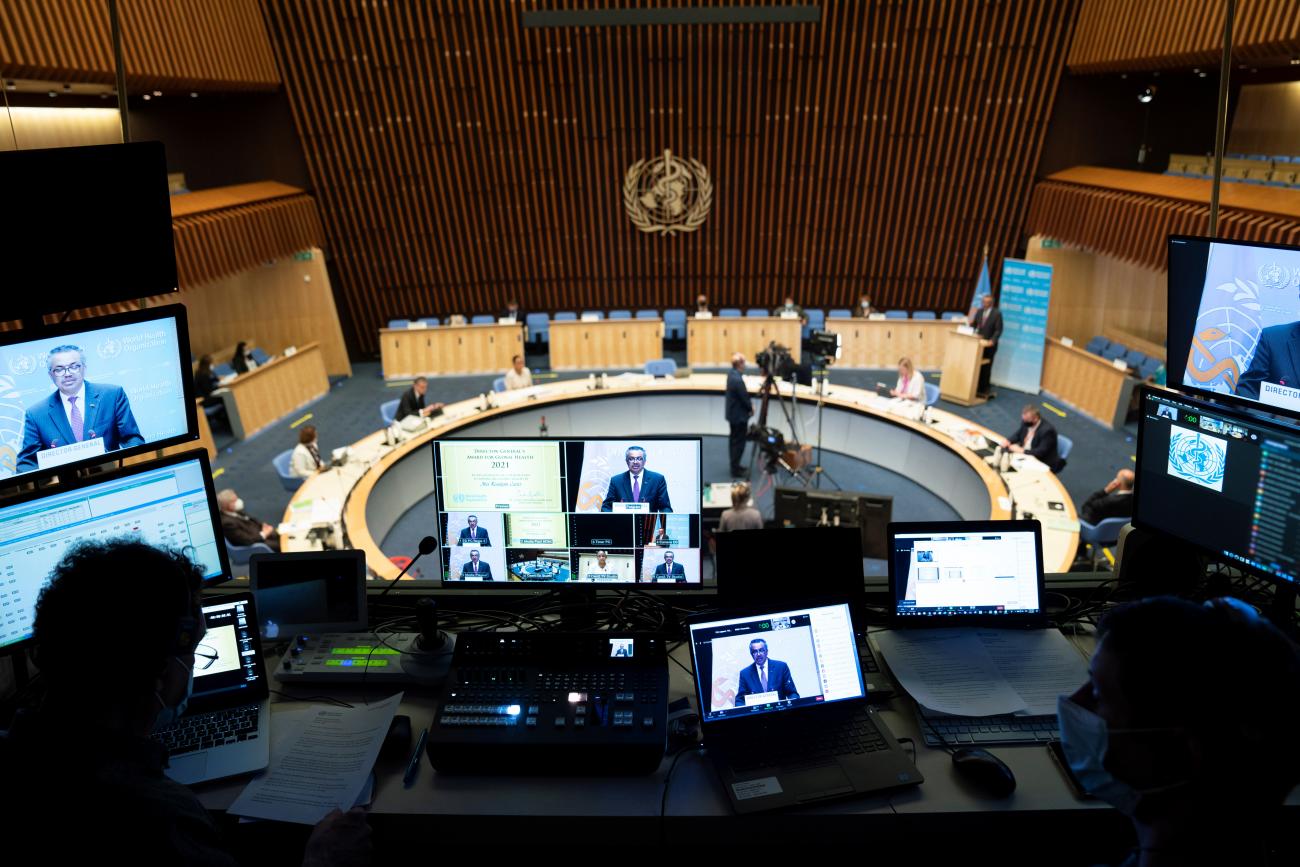 Geopolitical and Ideological Competition  
The series will also consider challenges that foreign policy on global health faces from developments outside the health sector. U.S. foreign policy now operates in domestic and international contexts significantly different from even a decade ago. The return of balance-of-power politics has influenced how the United States, China, and other countries responded to the pandemic. The rise of authoritarianism and the struggles of democratic countries on display before and during the pandemic are producing friction that will have diplomatic implications. How geopolitical and ideological competition might shape foreign-policy calculations about global health deserves scrutiny. In addition, ideological divisions within democracies could disrupt and constrain the formulation and implementation of foreign policy as happened during the pandemic.  
Shifting U.S. Foreign Policy Priorities 
These domestic and international political developments, combined with the impact of the pandemic, force the United States and other countries to rethink their respective foreign policies—an ongoing process the series will explore. President Joe Biden's emerging foreign policy addresses the pandemic, but he has emphasized that strengthening the American middle class, putting human rights at the center of U.S. foreign policy, revitalizing the community of democratic nations, and countering climate change are also foreign-policy priorities. How these priorities affect U.S. engagement with global health is important to evaluate. This series will also consider what foreign-policy changes other countries make in the pandemic's aftermath and what these changes mean for the United States. 
Submitting to the Series 
As the pandemic continues to roil an increasingly divided world, we are, to steal a phrase, present at the creation of a new era of U.S. foreign policy on global health. To capture as many issues and voices as possible, outside contributions are welcome. If you would like to submit an article idea, please see Think Global Health's submission guidelines, especially the section on "How to Pitch to Us." Indicate in your pitch email that you are interested in the series on U.S. foreign policy and global health. Questions about the series can be directed to me at [email protected]