During the first half of 2021, netizens on social media have compared how the pandemic has been handled by India and the Philippines—two countries in Asia that saw dramatic surges in COVID-19 infections one year after the beginning of the pandemic.
The absolute numbers of COVID-19 cases and deaths are certainly much higher in India than in the Philippines, where the population is one-tenth that of the former. As of July 5, 2021, India reported a cumulative total of 30.6 million cases while the Philippines had 1.4 million. When it came to COVID-19 deaths, India had a cumulative total of 402,728, and the Philippines reported 25,192.
India had almost 292 COVID-related deaths per million people versus 230 per million in the Philippines
However, when accounting for population size, the differences between the two countries narrow. In terms of COVID-19 cases, India has had 22,163 cases per million people while the Philippines has had 3,157 per million. The gap becomes much tighter when comparing mortality rates—almost 292 deaths per million for India versus 230 per million for the Philippines.
In both countries, the situation has been affected by slow vaccination rollouts. As of July 4, 2021, almost 21 percent of people in India and 8 percent in the Philippines have been vaccinated with a first dose, but only about 5 percent and 3 percent respectively have been fully vaccinated.
Beyond the COVID-19 numbers, the two countries share many commonalities. Both are emerging economies in Asia—the larger, India, has eight times the gross domestic product (GDP) of the Philippines, though the latter's per capita GDP ($8,390) is higher than that of the former ($6,454), according to 2020 data. Socially, both are afflicted by socioeconomic inequalities deeply seated in historical caste and class divisions. Politically, the two are former colonies (India under Britain, the Philippines under Spain and the United States) that later emerged into vibrant democracies—yet at present are governed under populist regimes.
When it comes to health care, both India and the Philippines have complex health systems that are still largely in their developmental stages
When it comes to health care, both India and the Philippines have complex health systems that are still largely in their developmental stages. Prior to the pandemic, both countries made a strong political commitment to achieve universal health coverage—a goal that is now imperiled by the massive disruption caused by the pandemic. For sure, the recent COVID-19 surges in the two countries are a product of a complex interplay of social, political, cultural, and health system factors. However, there are at least three major health system challenges that the two countries share which could partially explain the inadequate, ineffective, and delayed response to the pandemic.
Cracks in a Decentralized Health System
First, the COVID-19 pandemic laid bare the persistent problems faced by decentralized health systems, particularly longstanding tensions between national and local government. In both countries, the delivery of health services falls largely into the hands of local governments—states in India, and provinces and municipalities in the Philippines. However, in the case of pandemic policy, decisions were made similar to national public health programs for tuberculosis and malaria—very much under the control of the central government. In India, procurement of commodities such as personal protective equipment (PPE) and ventilators was initially under the purview of the central government. Later on, vaccine procurement and delivery were largely left to the discretion of the states and within a few days, the government announced reverting to the centralized procurement of vaccines.
In the Philippines, the failure of the national government to guarantee early procurement of vaccines has led local governments to take matters into their own hands. Last year, wealthier cities were making announcements that they would directly negotiate with pharmaceutical companies and make advance reservations of vaccine doses—something that poorer municipalities cannot afford to do. But the Department of Health later asserted that local governments may not purchase vaccines for their own constituents. So now, cities and municipalities are relying on the staggered and limited vaccine supplies allocated to them by the national government.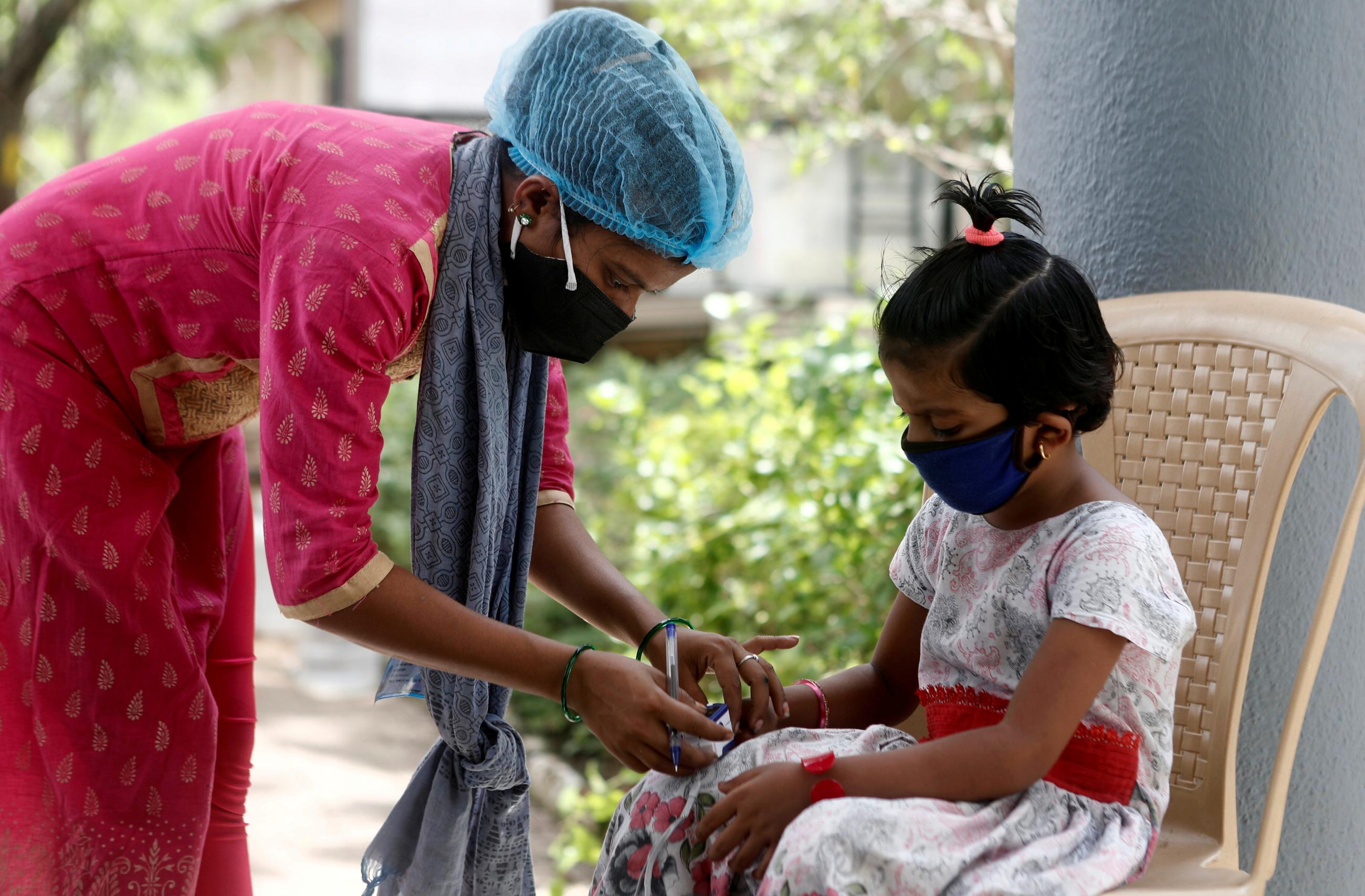 Fallout from Chronic Underinvestment
Second, both countries have for many years suffered from chronic underinvestment in basic health resources such as infrastructure, supplies, and health workers. Especially in the past three months, massive shortages in PPE and hospital beds have been reported in both countries, and more recently, India has faced an oxygen supply crisis and is currently witnessing shortage of COVID-19 vaccines. In terms of human resources, both India and the Philippines lose nurses and doctors to the United States, United Kingdom, and other high-income countries. Chronic shortages in the health workforce and the lack of effective policies to recruit and retain health-care professionals have been further exacerbated by health worker COVID infections and deaths, as well as mass resignations resulting from physical and mental burnout. Calls for health-care volunteers who can help fix current workforce shortages have been unsuccessful due to declining trust toward government authorities.
After one year of the pandemic, little has been done to reform health workforce policy in both countries.
Both India and the Philippines lose nurses and doctors to the United States, United Kingdom, and other high-income countries
Still on a Learning Curve
Lastly, both countries are still learning how to orchestrate pluralistic health systems with significant private sector presence. In India, different states attempted to require private hospitals to allocate beds for COVID cases and to put a cap on prices for testing and treatment. But because of the existing weak regulatory structure, such efforts have been deemed ineffective in most states.
The response from the private sector has been varied, ranging from shutting down hospitals in the beginning of the pandemic to private hospitals charging unfair prices for testing and treatment. In the Philippines, private sector influence in pandemic policymaking was palpable—from corporations supporting government in the construction of large isolation and vaccination facilities to conglomerates pushing for rapid testing or ivermectin treatment against scientific advice. The pandemic undoubtedly highlighted the need for greater collaboration between the public and private sectors, but also emphasized the need for strong governance to regulate private sector behavior and support evidence-based decisions that protect the public's interest.
These pressing challenges in India and the Philippines related to decentralization, underinvestment, and pluralistic health systems are just some of the myriad health system fault lines that were exposed by the COVID-19 pandemic. If both countries are to overcome this crisis, ensure a repeat does not happen, and eventually fulfill the goal of health equity in the post-coronavirus era, then serious and lasting reforms in health system governance, financing, and design must be considered—not tomorrow, but now.