On March 23, the multinational COVID-19 Vaccine Global Access program, known as COVAX, agreed to reserve 5 percent of all COVID-19 vaccine doses for vulnerable populations in humanitarian settings, helping to ensure that people living in areas of conflict or areas controlled by non-state armed groups still get access. For conflict-affected countries in the Middle East and North Africa (MENA), many of which have already begun vaccinating their populations, this could be essential to successfully vaccinating high-risk populations like refugees and internally displaced persons.
Health-care workers, government officials, and international organizations in MENA countries can learn from others outside their region who have faced the same challenges. The 2018 Ebola outbreak in the Democratic Republic of Congo (DRC), a country marked by violent armed conflict and reduced health system capacity, offers tried and tested lessons in community mobilization, community-centered vaccine campaigns, and integration of local leadership for conflict-affected countries. Namely, the response to this devastating outbreak showed that governments or other health authorities must involve communities and local leaders in public health responses in the absence of strong, centralized health-care systems, and design vaccination campaigns for specific conflict-affected contexts.
Conflict complicates the delivery of critical health-care services in MENA countries by destroying hospitals and other health-care facilities, limiting the health-care system's abilities to detect disease outbreaks, and driving doctors and other health-care professionals to migrate. Targeted attacks on health-care infrastructure have further reduced capacity to provide critical health services to the most vulnerable populations, including internally displaced persons. Additionally, armed state and non-state groups frequently obstruct access to critical humanitarian aid and medical supplies within territories under their control to gain political leverage.  After COVID-19 broke out in the region, the United Nations expressed concern about MENA countries' abilities to effectively detect, trace, and contain the spread of the virus. Testing in the region's conflict-affected countries remains relatively scarce, and other issues like restricted access to testing kits and personal protective equipment for health-care workers, rampant misinformation about COVID-19 and low levels of institutional trust hinder efforts to create effective and efficient vaccination campaigns.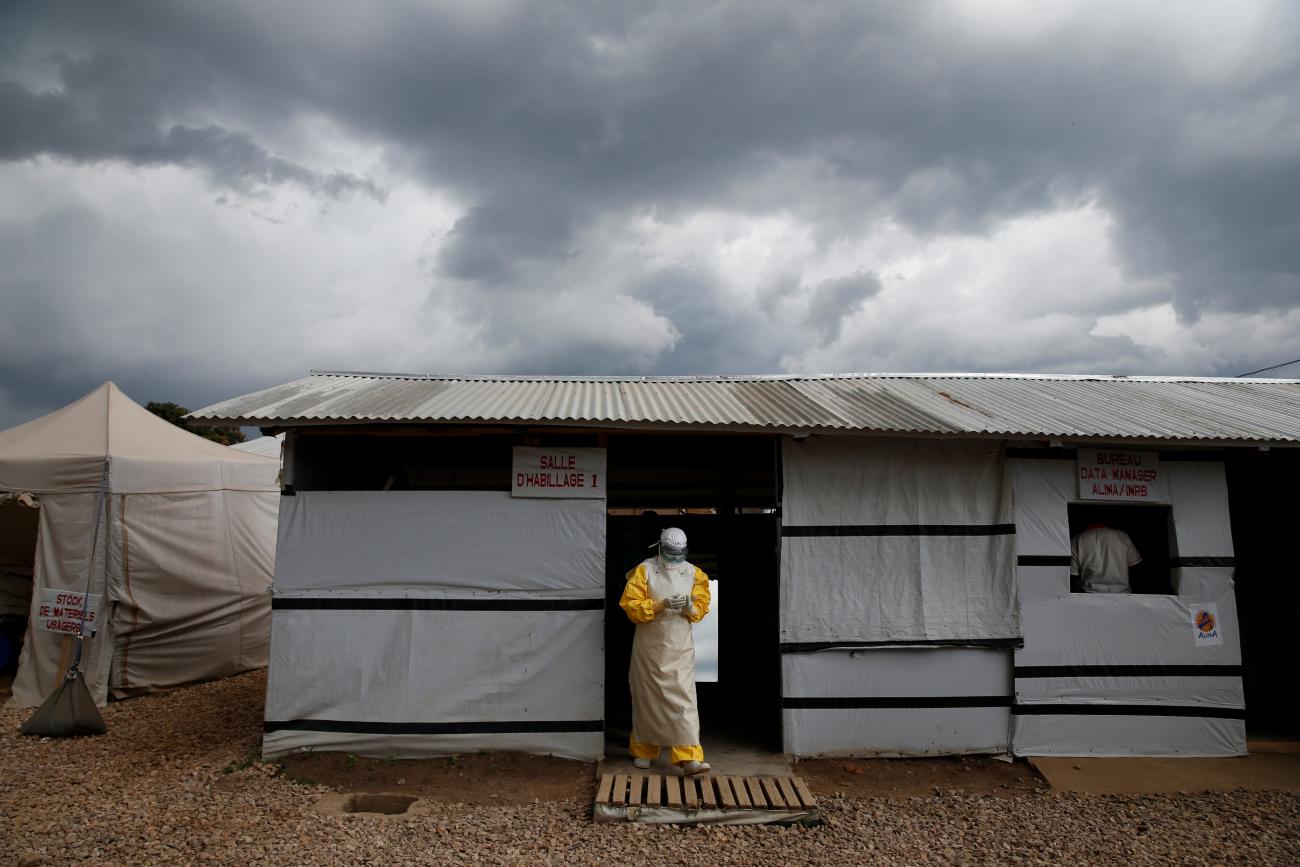 Congo's 2018 Ebola Outbreak
MENA countries can learn from both the successes and failures of past outbreaks in conflict zones. The August 2018 outbreak of Ebola in the DRC was the deadliest outbreak in the country's history and the second deadliest Ebola outbreak globally, lasting for 22 months and killing 2,300 people. Despite many complicating factors, the government and its international partners successfully contained the outbreak with community-centered vaccine campaigns, community mobilization, and integration of local leadership.
Several factors hindered efforts to control the spread of the pathogen. Intractable armed conflict between militia groups, coupled with decades of political insecurity, crippled the country's health infrastructure and contributed to endemic poverty. Further, intentional attacks by armed groups on Ebola treatment centers and medical personnel severely disrupted tracing and vaccination campaigns. Populations deeply distrusted response teams, who were often accompanied by armed military escorts in unstable areas, and as a result, rejected their vaccination efforts—sometimes violently. Rampant disinformation only fueled mistrust of international response teams and delegitimized the vaccination campaigns.
Rampant disinformation only fueled mistrust of international response teams and delegitimized the vaccination campaigns
Given the failure to control the outbreak at its outset, the World Health Organization (WHO) and international response teams needed to rebuild trust with local communities to maximize the efficacy of a large-scale vaccination strategy within the DRC. In the face of major vaccine hesitancy, response teams changed the way they engaged with affected communities. Instead of assuming that communities would comply with disease control measures if the biosecurity reasons were explained to them, teams actively listened and responded to communities' concerns—not just about vaccination, but about other pressing needs like food, water, or security. By understanding that affected communities prioritized other measures of their well-being over the risk of contracting or spreading Ebola, response teams became more accountable to and built trust with these populations. Further, response teams collaborated with local organizations to address the stigmatization of Ebola survivors within their communities through educational campaigns.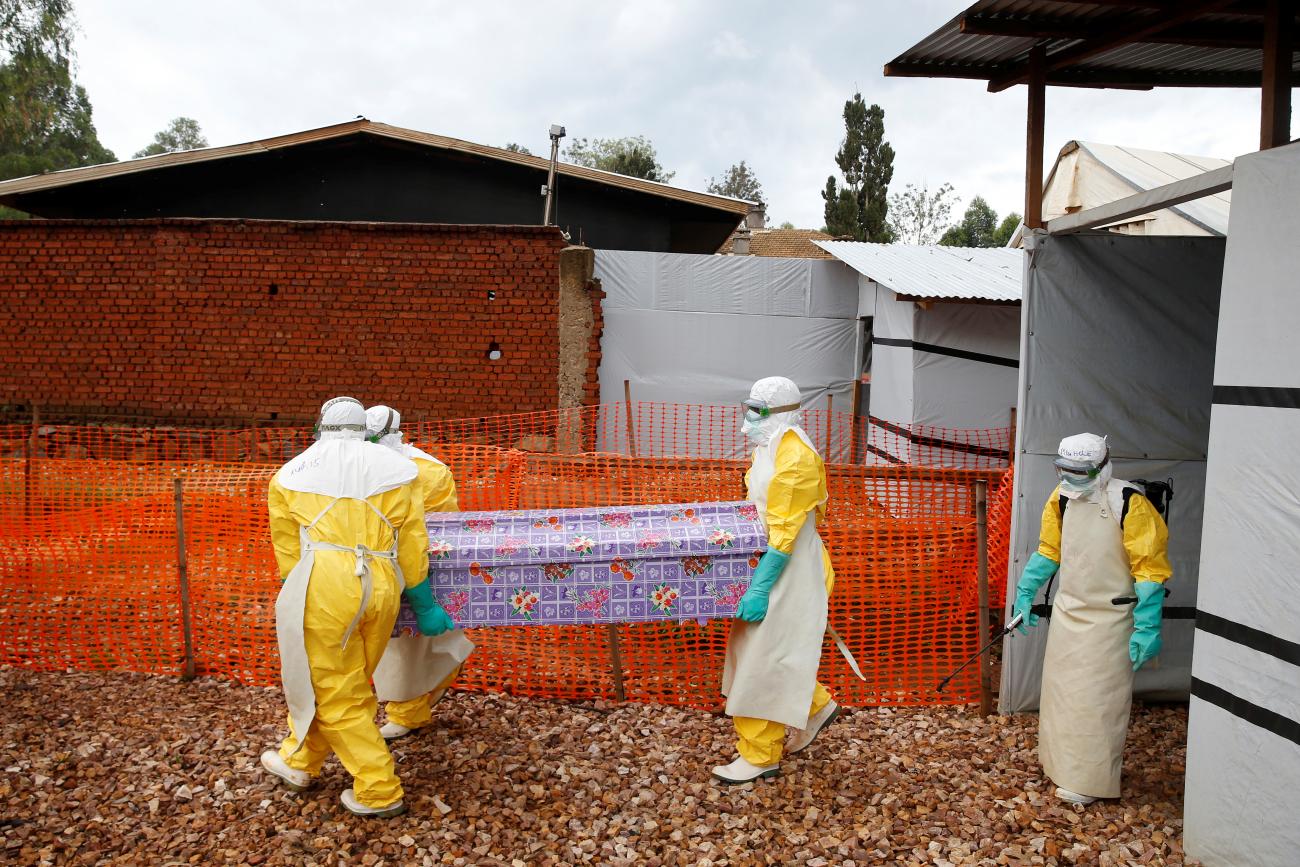 To strengthen community ownership of the outbreak response, response teams recruited community members and trained them with safe burial and vaccination techniques. They also involved local leaders, including religious figureheads and leaders of social movements, in the preparation and implementation of response measures. Through exhaustive negotiation, humanitarian organization Geneva Call was able to sign a commitment with the leaders of a major non-state armed group to protect health-care workers and facilities in the DRC. This integration of negotiation with local leadership served to diffuse hostilities and resistance among affected populations and counter misinformation regarding the virus.
Not all aspects of the response were successful. While the WHO and its partners recognized the need to rapidly shift the priorities of local outbreak responses as obstacles arose—including political developments, violence, and funding deficits—they were too slow in abandoning their "one-size-fits-all" approach to the outbreak. Consequently, most responses did not consider the specific contexts of the outbreak, including security, health system, and cultural challenges, and were unsuccessful. Further, by focusing all of their financial, technical, and operational resources on the Ebola epidemic instead of addressing other crises, such as food insecurity, mass killings, and concurrent disease outbreaks, the WHO and its partners complicated coordination between the health and humanitarian actors in the country and damaged their accountability to affected populations throughout the course of the epidemic.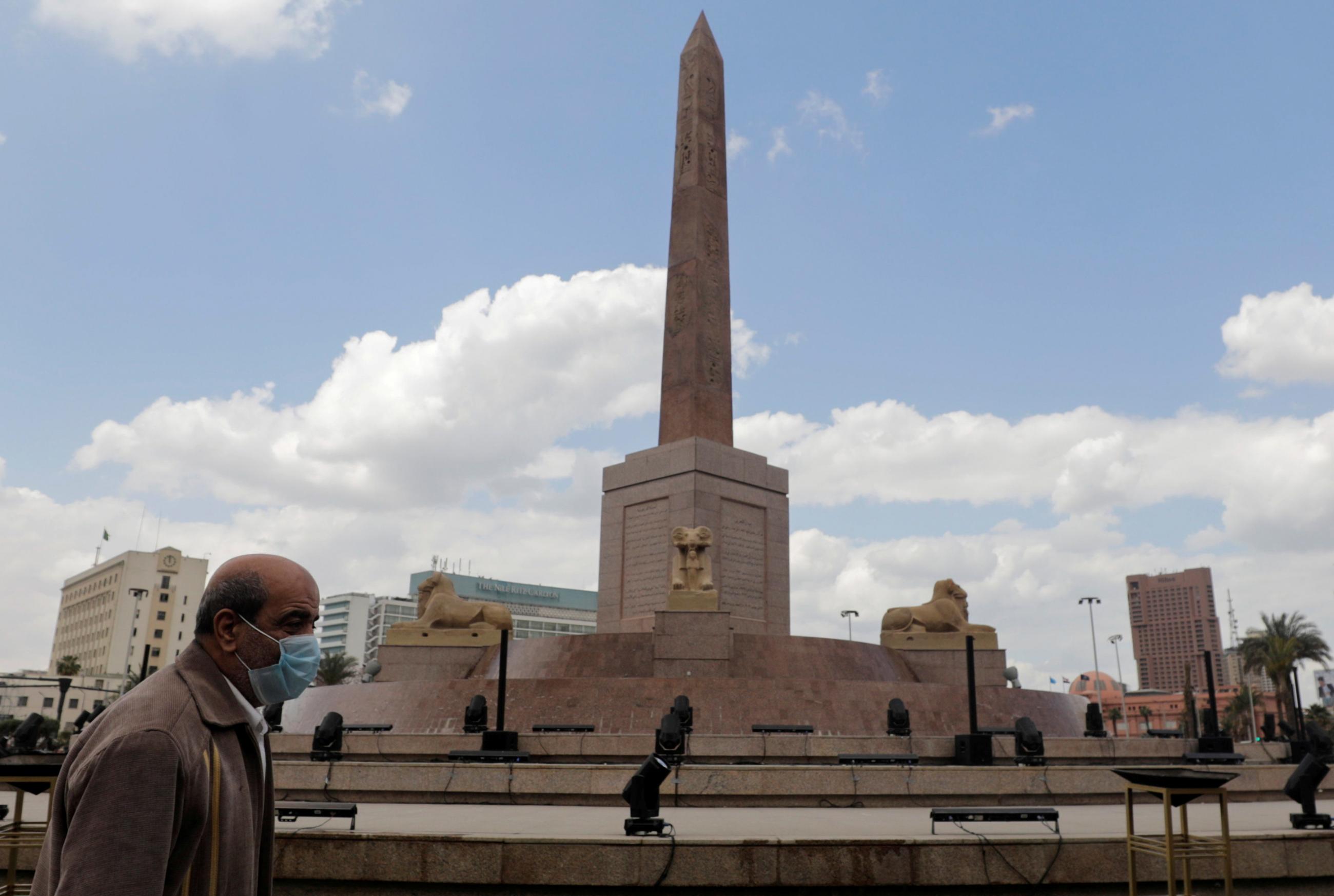 Implications for MENA Countries
As conflict-affected MENA countries embark on large-scale COVID-19 vaccination campaigns, there are several critical actions they must pursue to maximize the success of the campaigns. First, country governments, in collaboration with the WHO, its UN country partners, and other international and local organizations, must tailor their campaigns to the specific regions in which they are operating and base them within existing health-care structures and community organizations. This necessitates a vaccination plan designed specifically for the security, health system, cultural, and well-being concerns of the affected populations in those regions, and one that does not assume the trust of communities. For country governments that have shunned or severely restricted collaboration with international organizations—like Syria—humanitarian organizations such as Doctors Without Borders or community-based health authorities such as the Idlib Health Directorate will need to take the lead to secure vaccine access for vulnerable populations like those reserved by COVAX. Importantly, these plans must also recognize the simultaneous crises occurring in these countries; as COVID-19 vaccination campaigns begin, governments, their partners, and other health authorities must integrate them within the larger public health and humanitarian response and ensure that resources are continually mobilized to other humanitarian and health needs.
The role of humanitarian organizations will be critical to ensure equitable vaccine access to populations living under the control of these groups
Second, country health ministries must work with local organizations, with support from the WHO and its partners, to mobilize affected communities. This will fill the gap left by weak health-care systems and overburdened health-care staff, increase ownership of the public health response from communities, and strengthen local tracing networks. This mobilization can come in the forms of contact tracing, vaccination trainings, disinfection campaigns, and COVID-19 informational campaigns for recruited community health workers. Through social media tools like WhatsApp and Facebook, community health workers can organize volunteer campaigns and disseminate important health messages.
Further, by involving local religious, tribal, and non-state group leaders in the COVID-19 response, country health ministries and their partners can increasingly access vulnerable populations and combat vaccine hesitancy and misinformation. Community mobilization will undoubtedly be critical to overcome other logistical challenges to vaccine distribution as well, such as inconsistent electricity access and disruptions in cold chain management across conflict-affected states. For governments that refuse to engage with non-state groups, or non-state groups that are in conflict with each other, the role of humanitarian organizations will be critical to facilitate dialogue between these authorities and ensure equitable vaccine access to populations living under the control of these groups.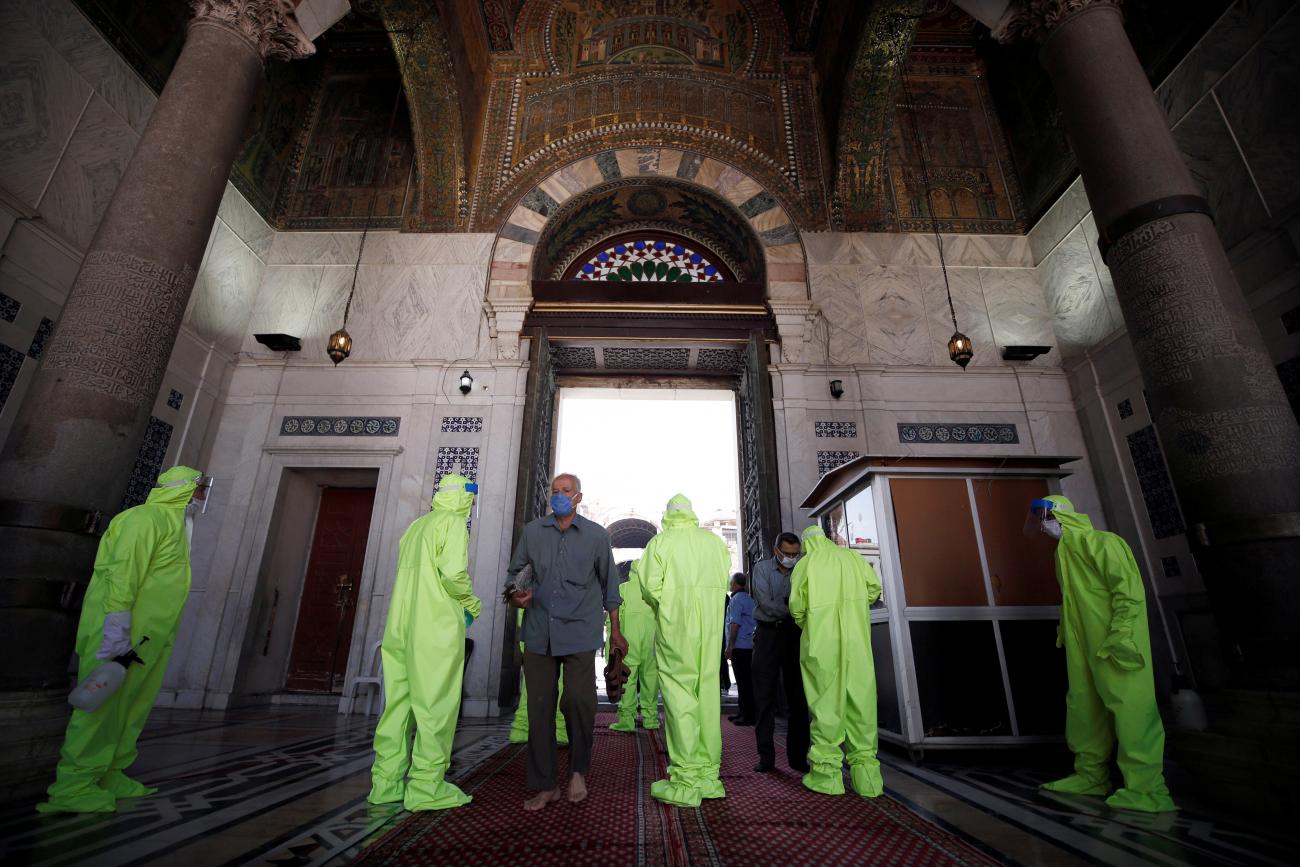 Finally, the WHO and its major country donors must mobilize more financial resources toward COVID-19 response in conflict-affected MENA countries, as the effectiveness of the response is limited by available funds. Increased funding, with appropriate accountability mechanisms, will allow these cash-strapped countries to undertake more comprehensive vaccine campaigns and community mobilization programs, and scale up the capacities of overburdened health-care systems. Without this funding, the devastation wrought by conflict may pose an insurmountable challenge to effectively contain COVID-19.