Sukkot, Chuseok, Kinro Kansha no Hi, Irreechaa. From Israel to South Korea, Japan to Ethiopia—celebrations centered around giving thanks for the year's harvest thread through almost every culture. Communities commemorate these occasions with their own histories and traditions, cooking special dishes, offering prayers, donning costumes and clothing to mark the moment, dancing, and coming together with family and friends.
To highlight these celebrations, we compiled a slideshow looking at the ways different cultures express gratitude.
How People Across the World Celebrate Gratitude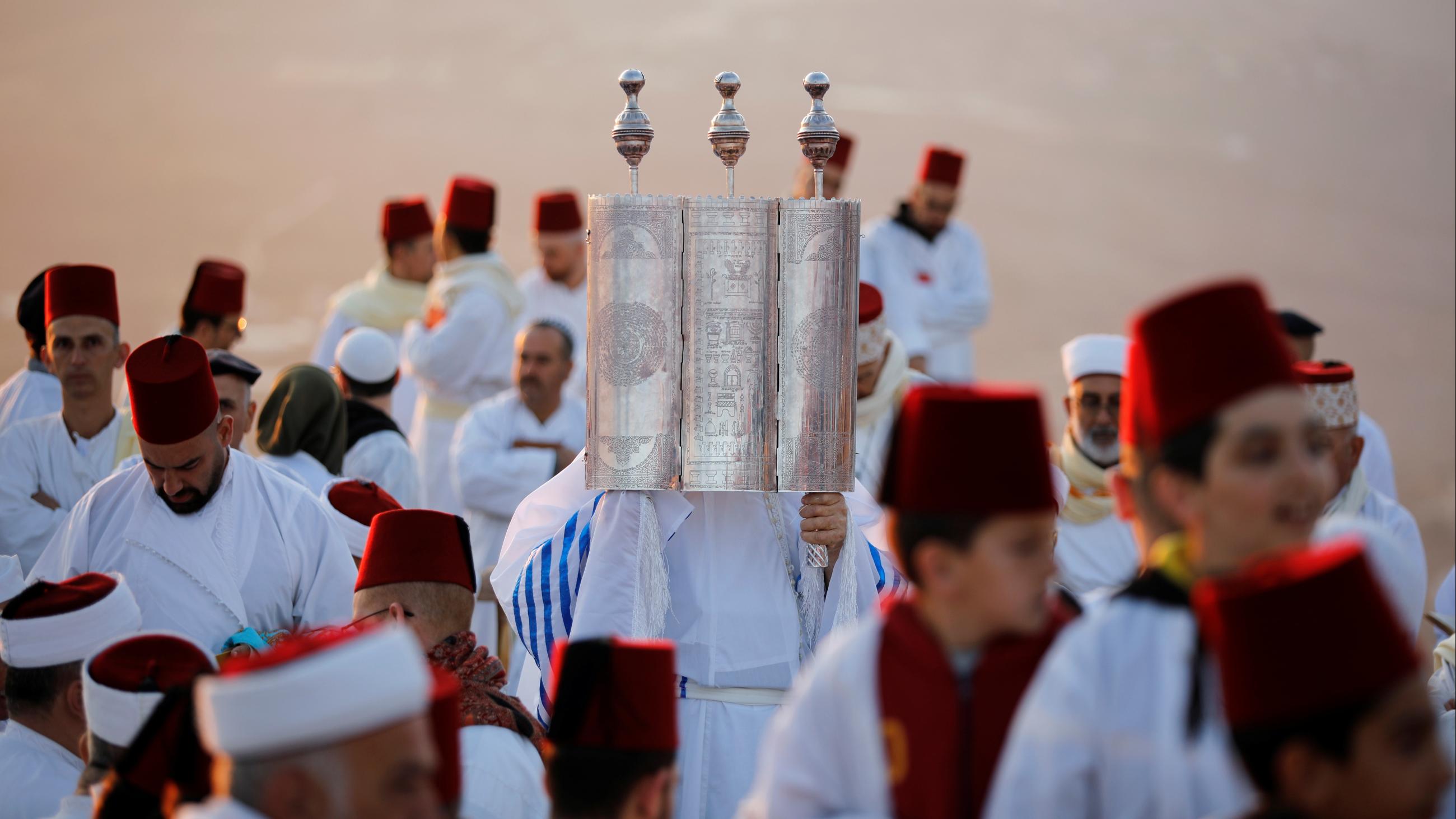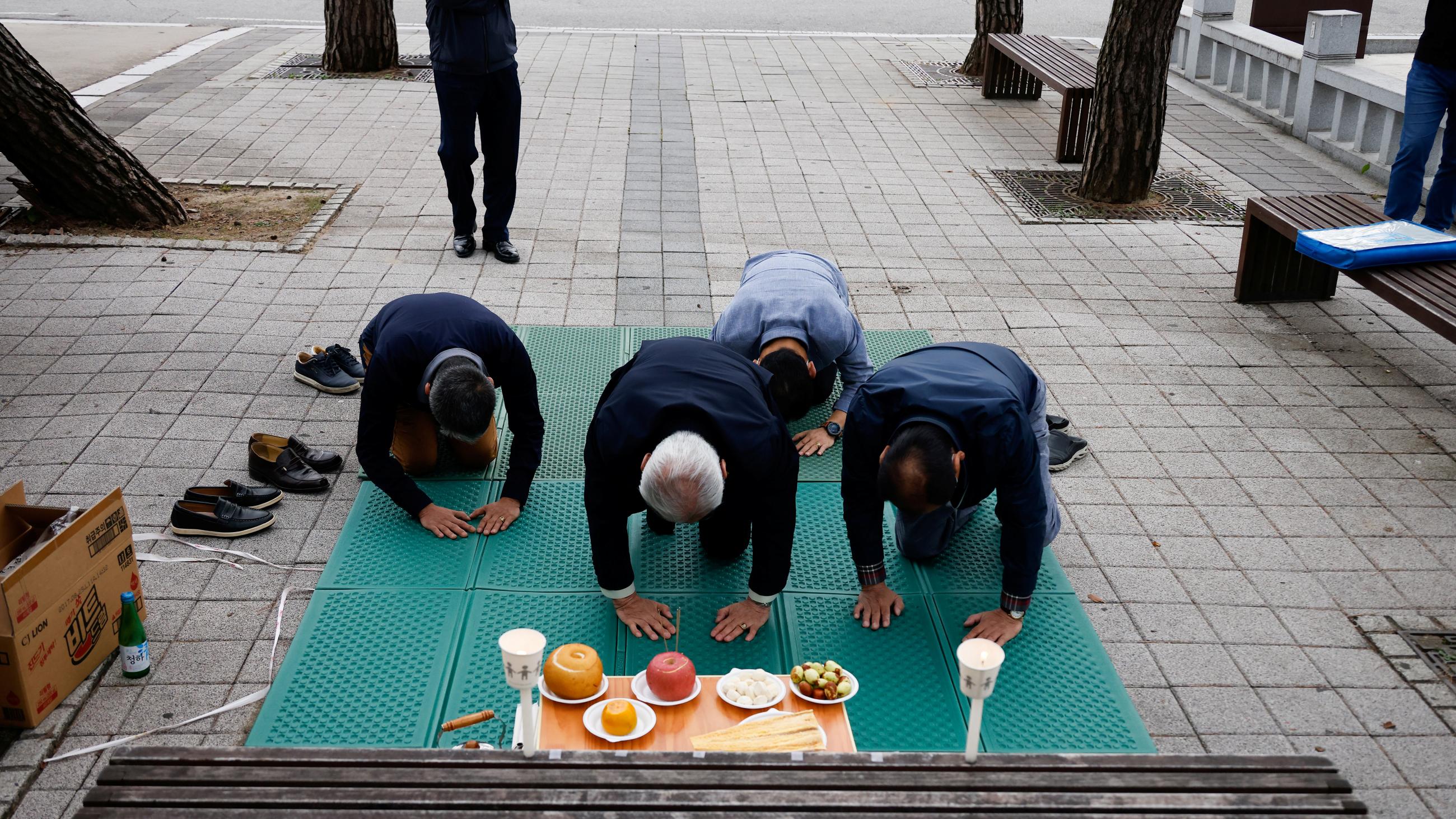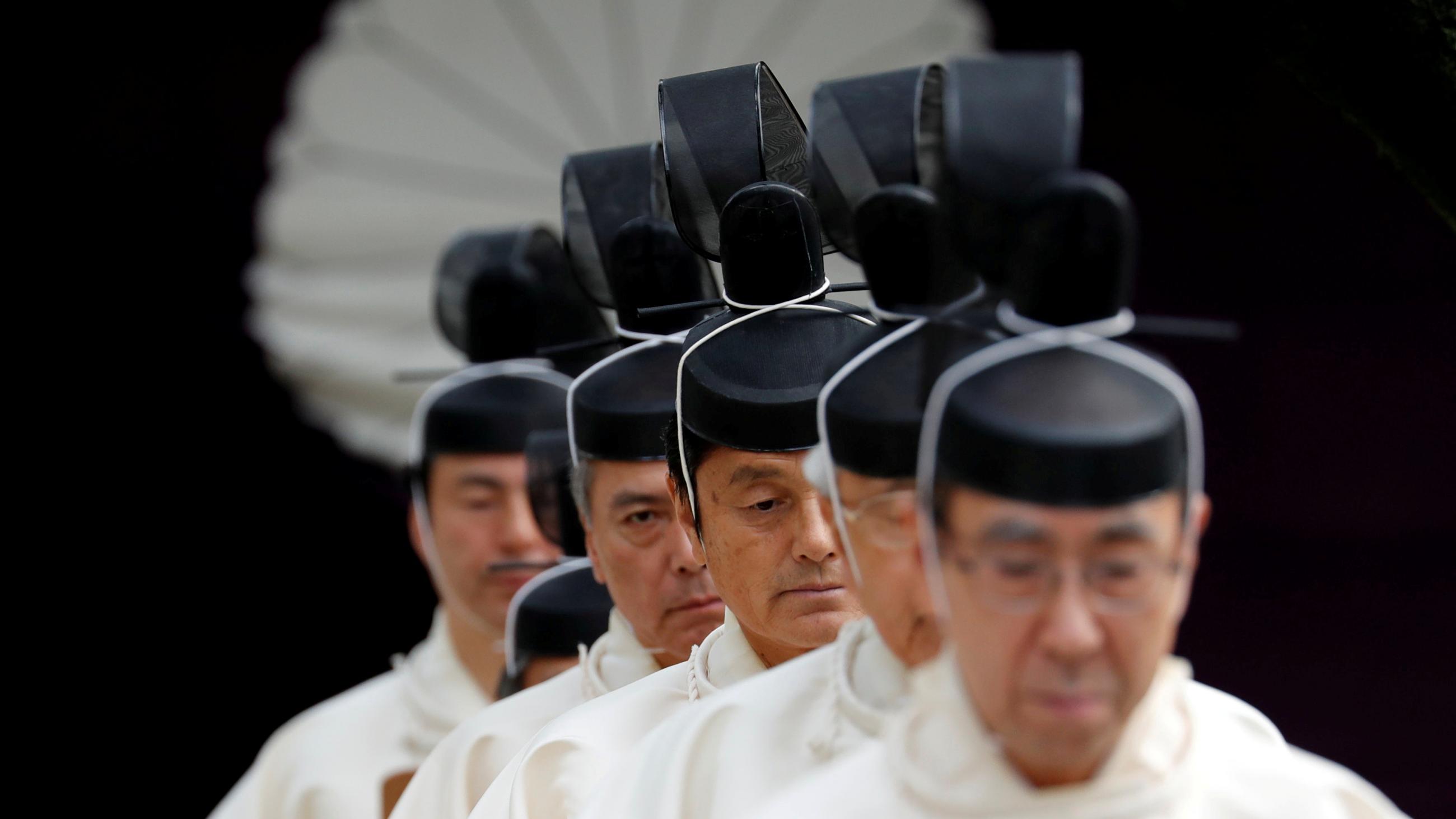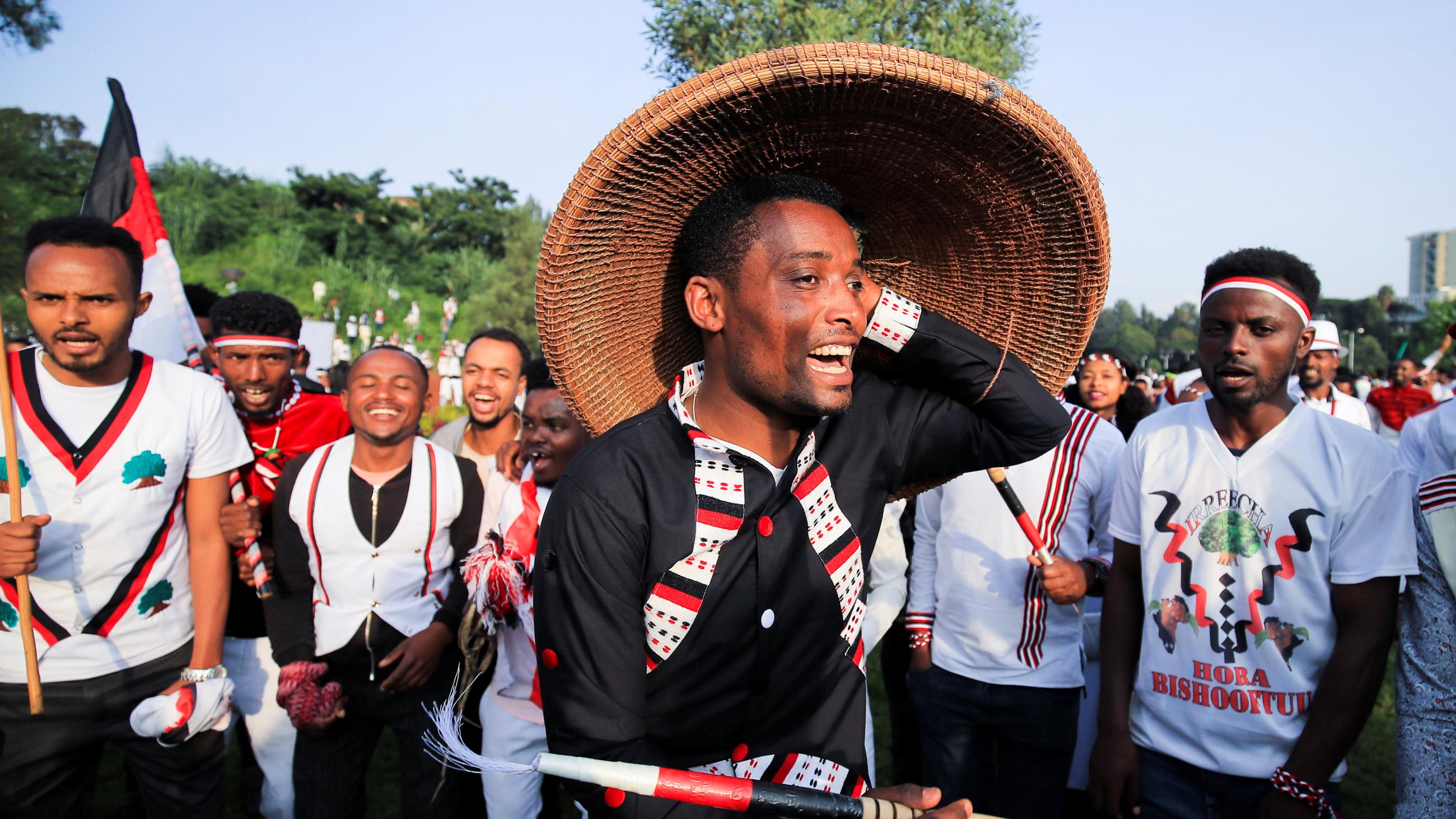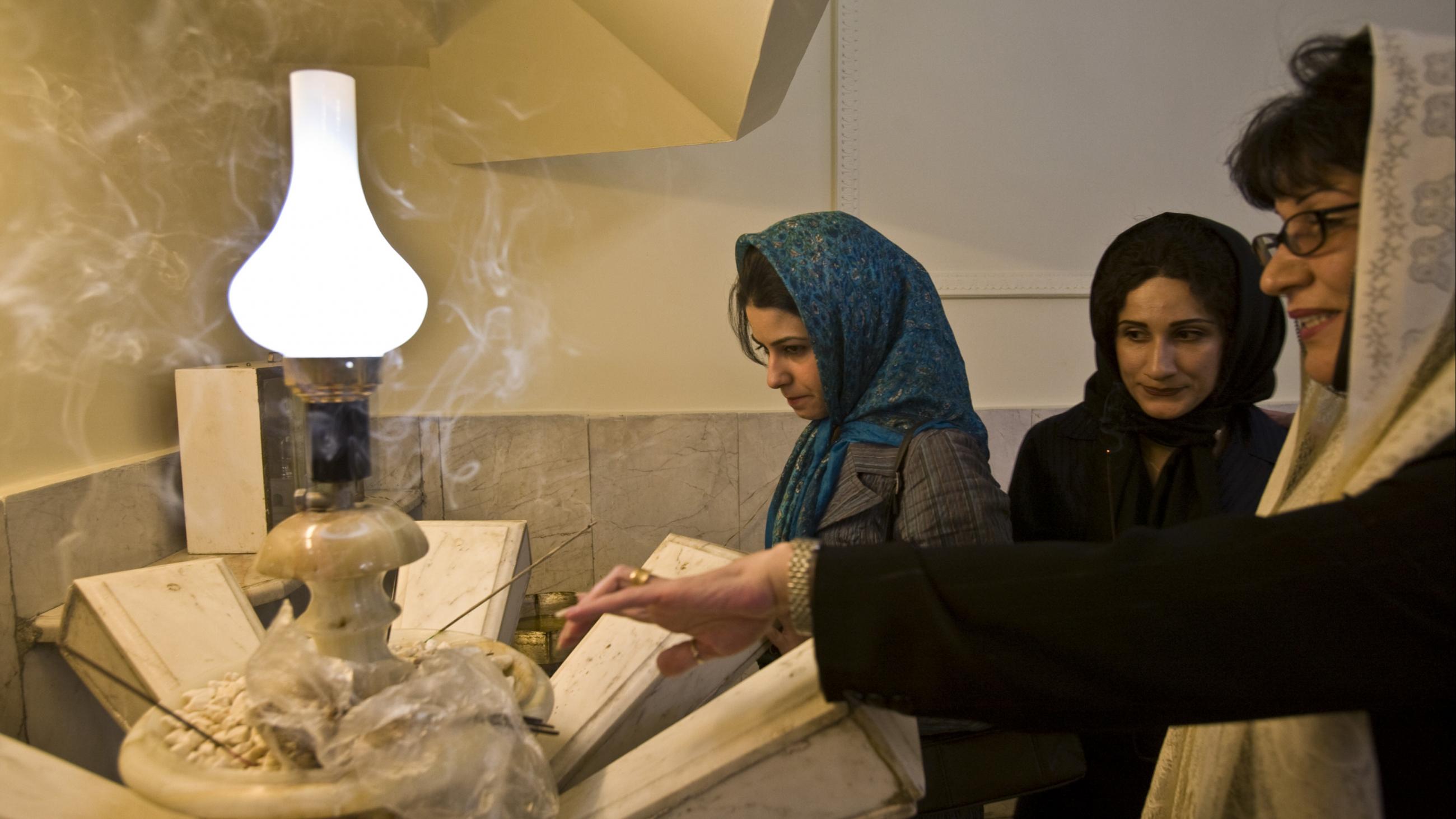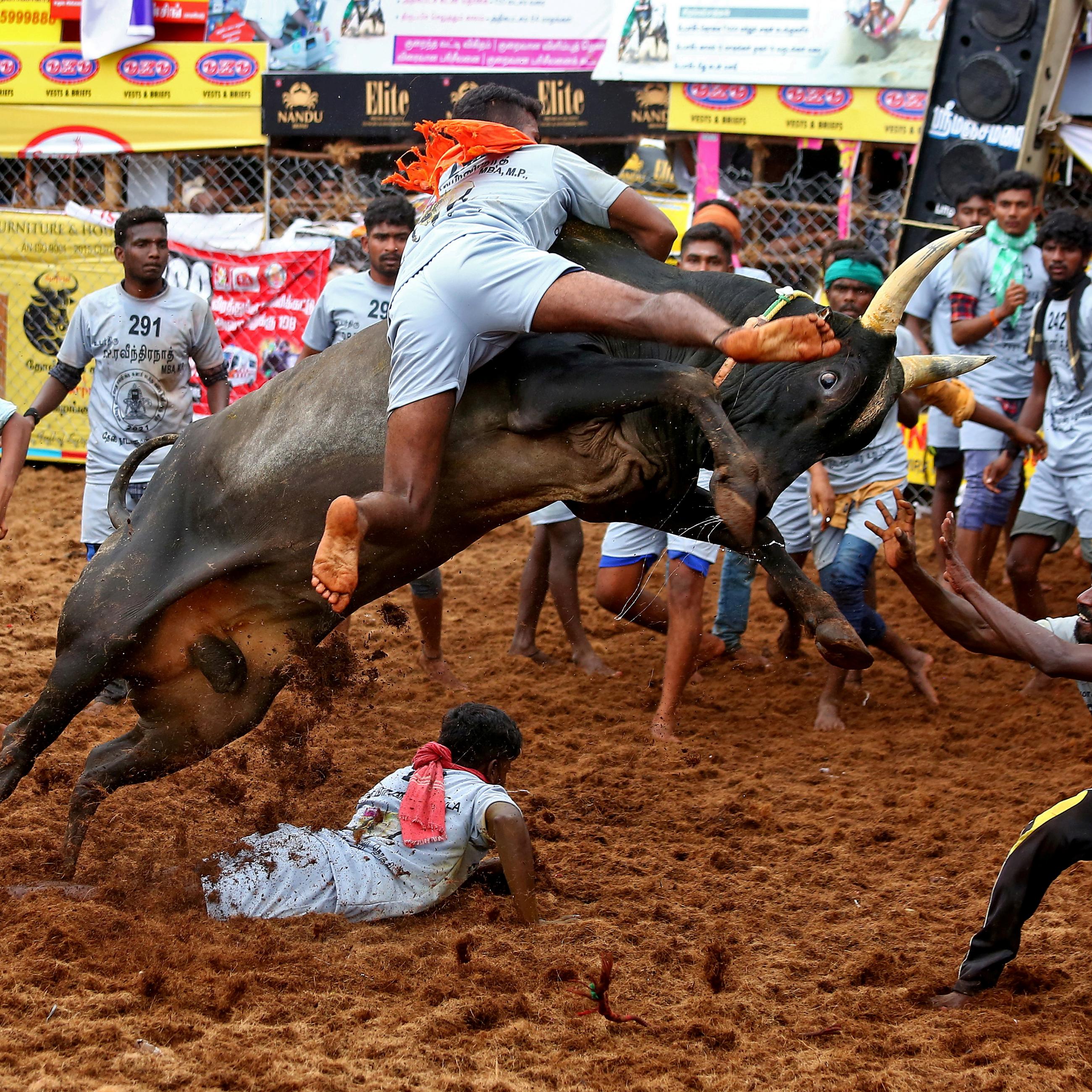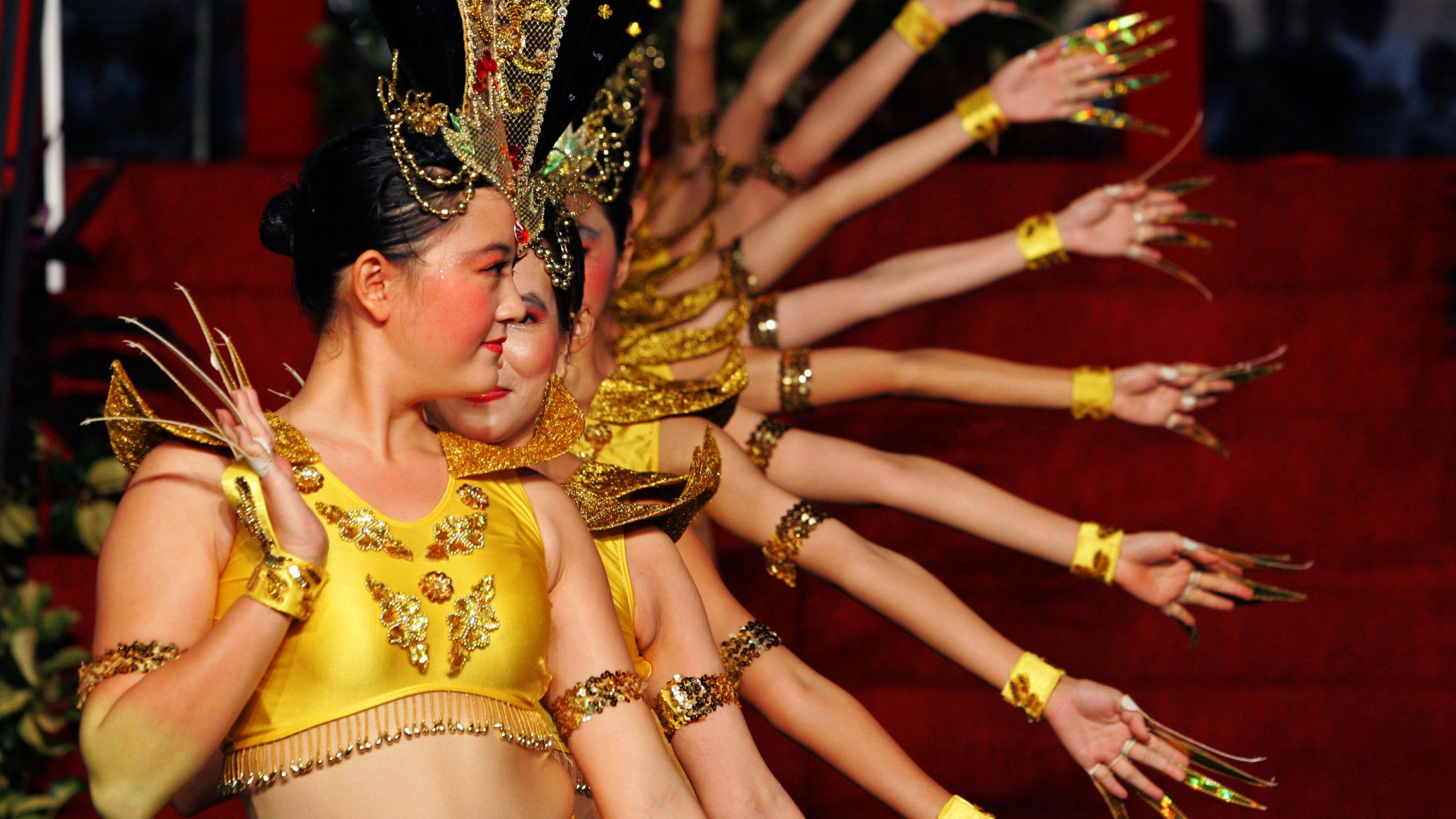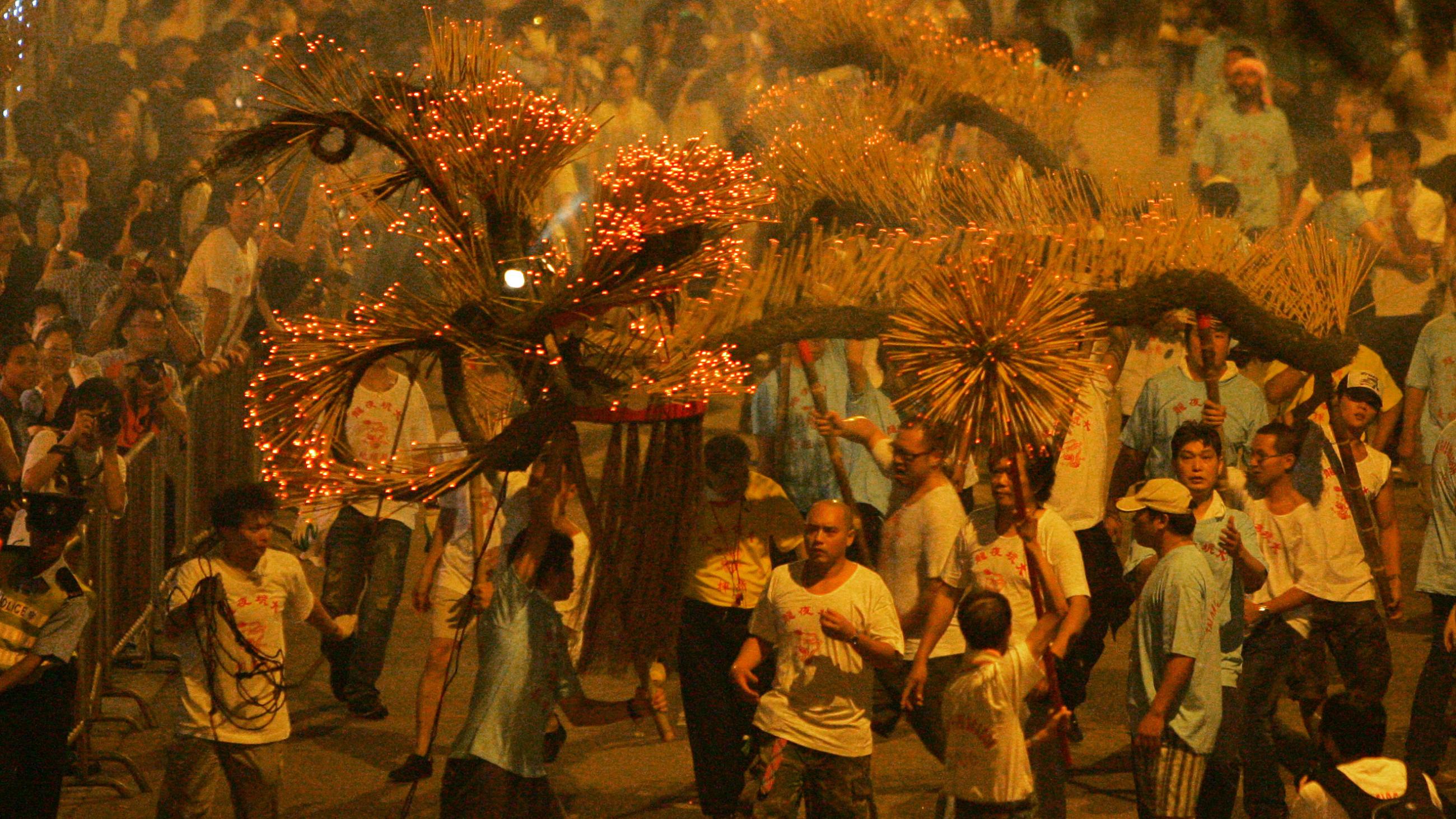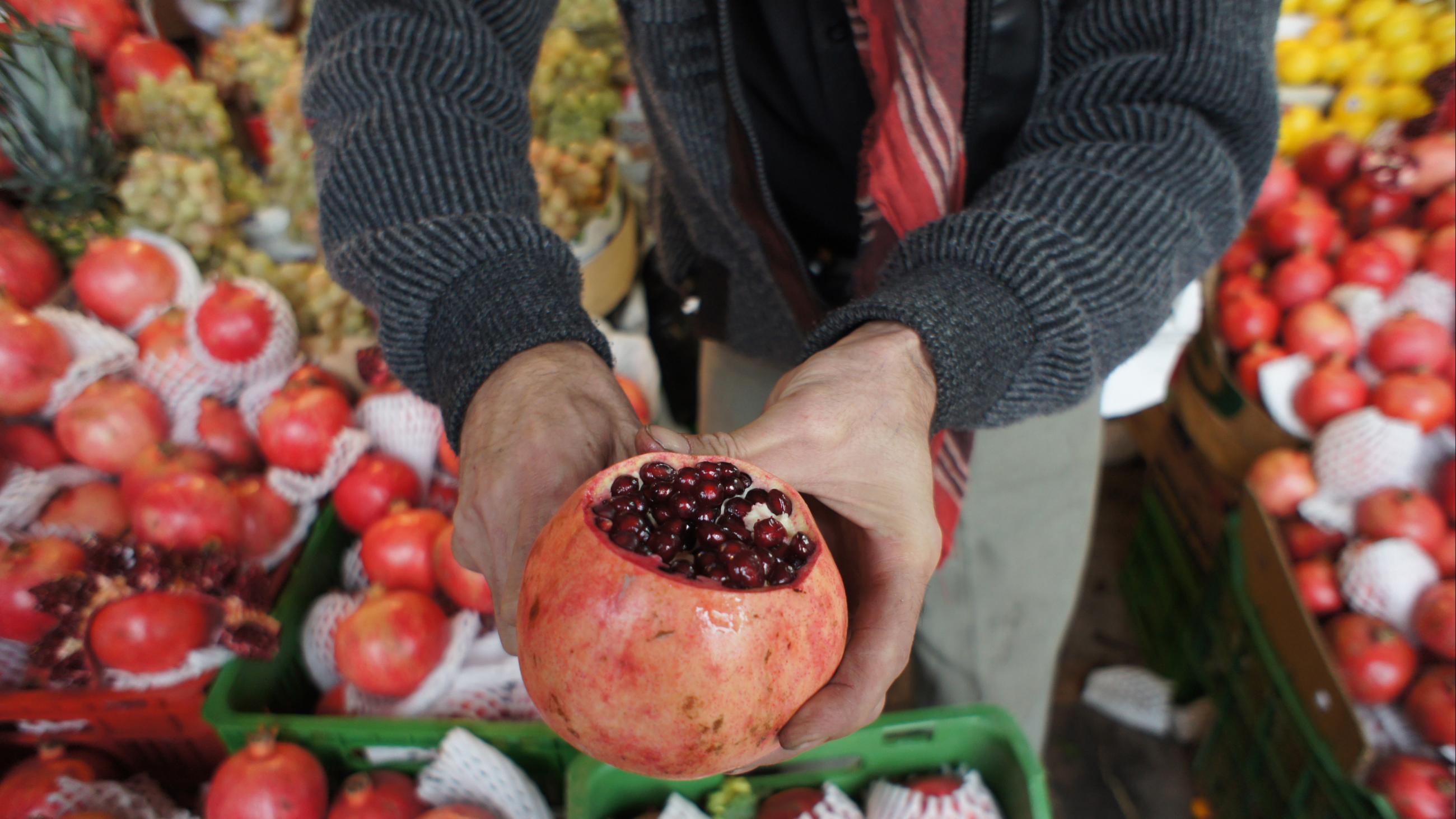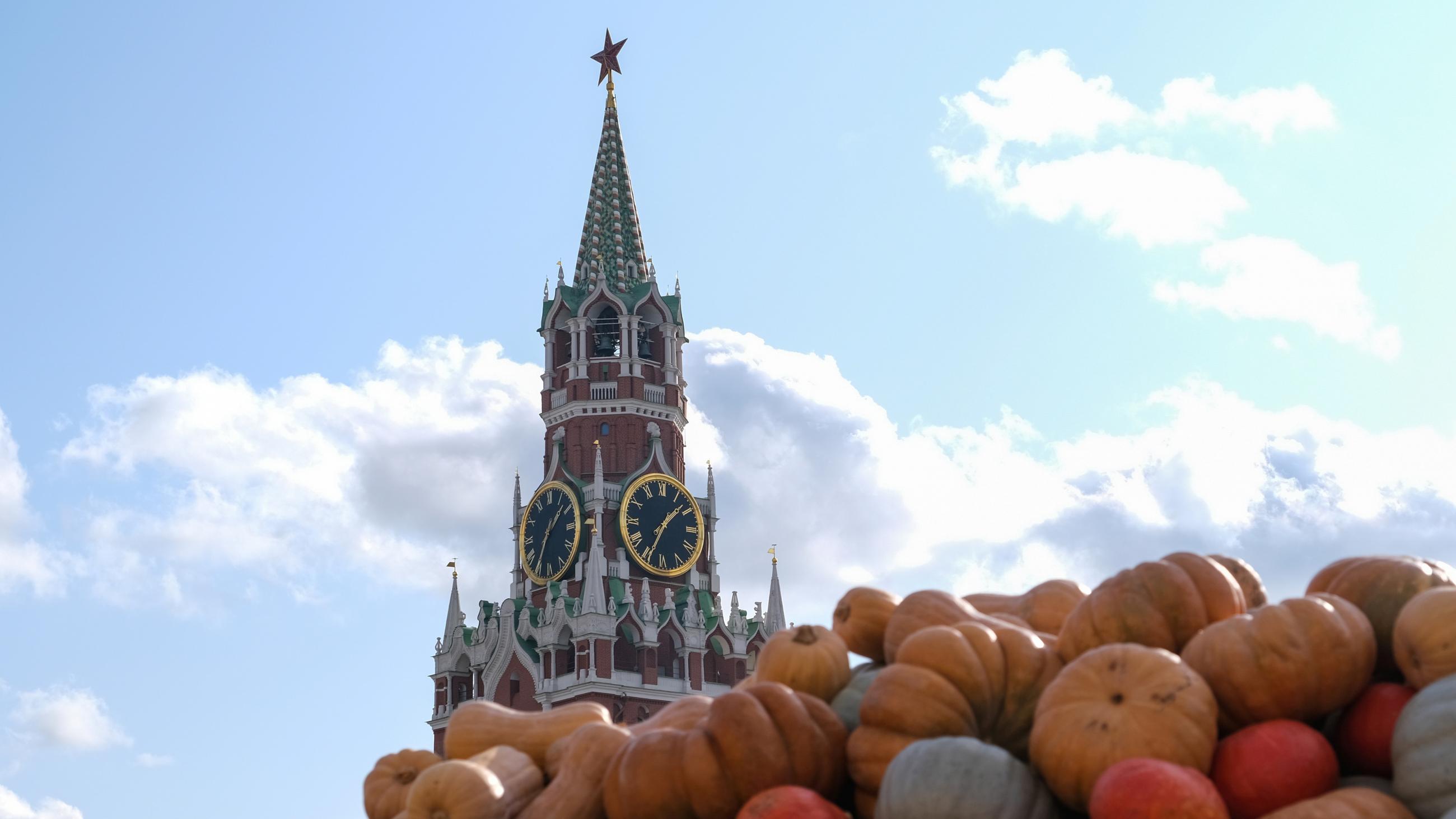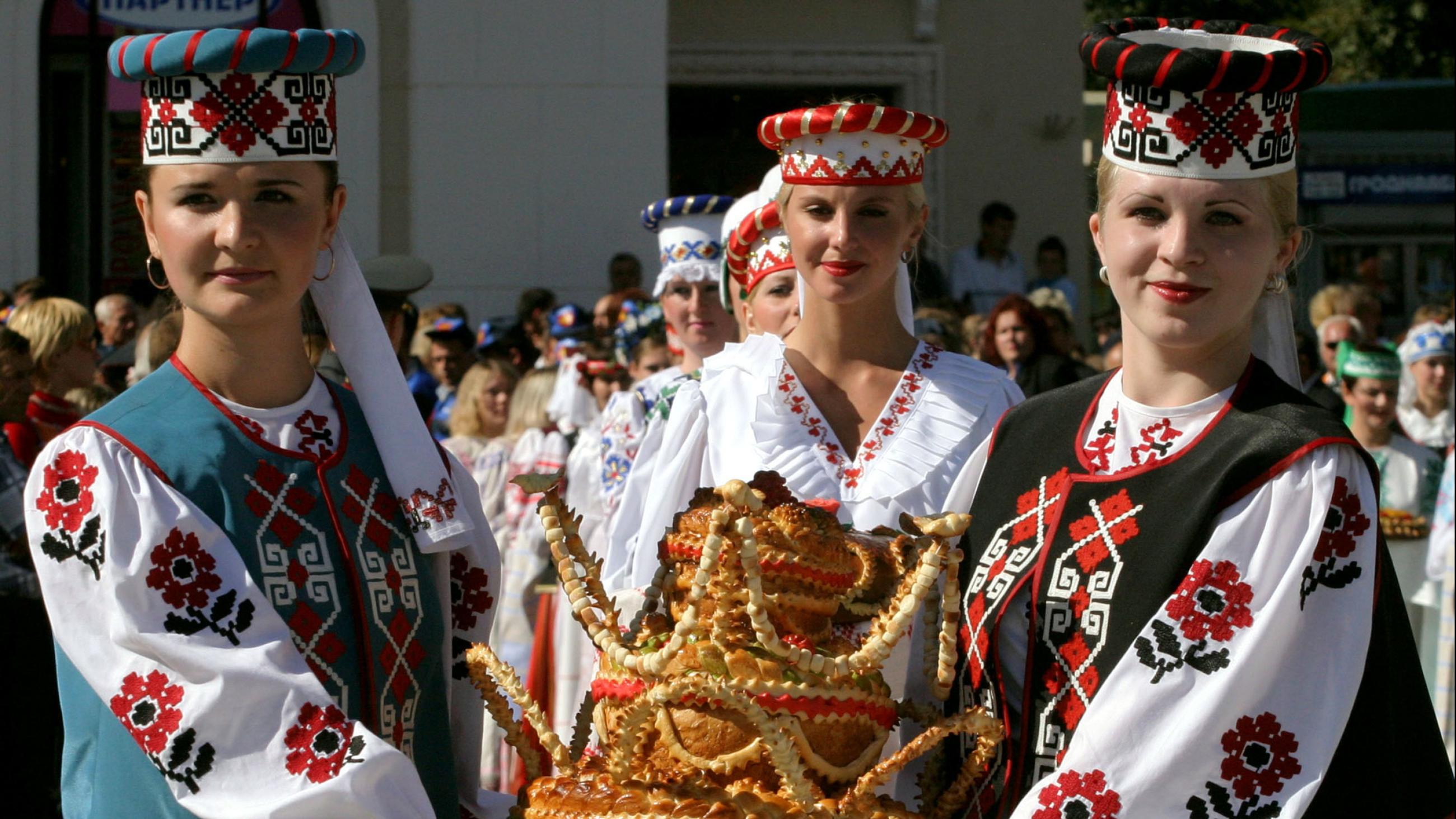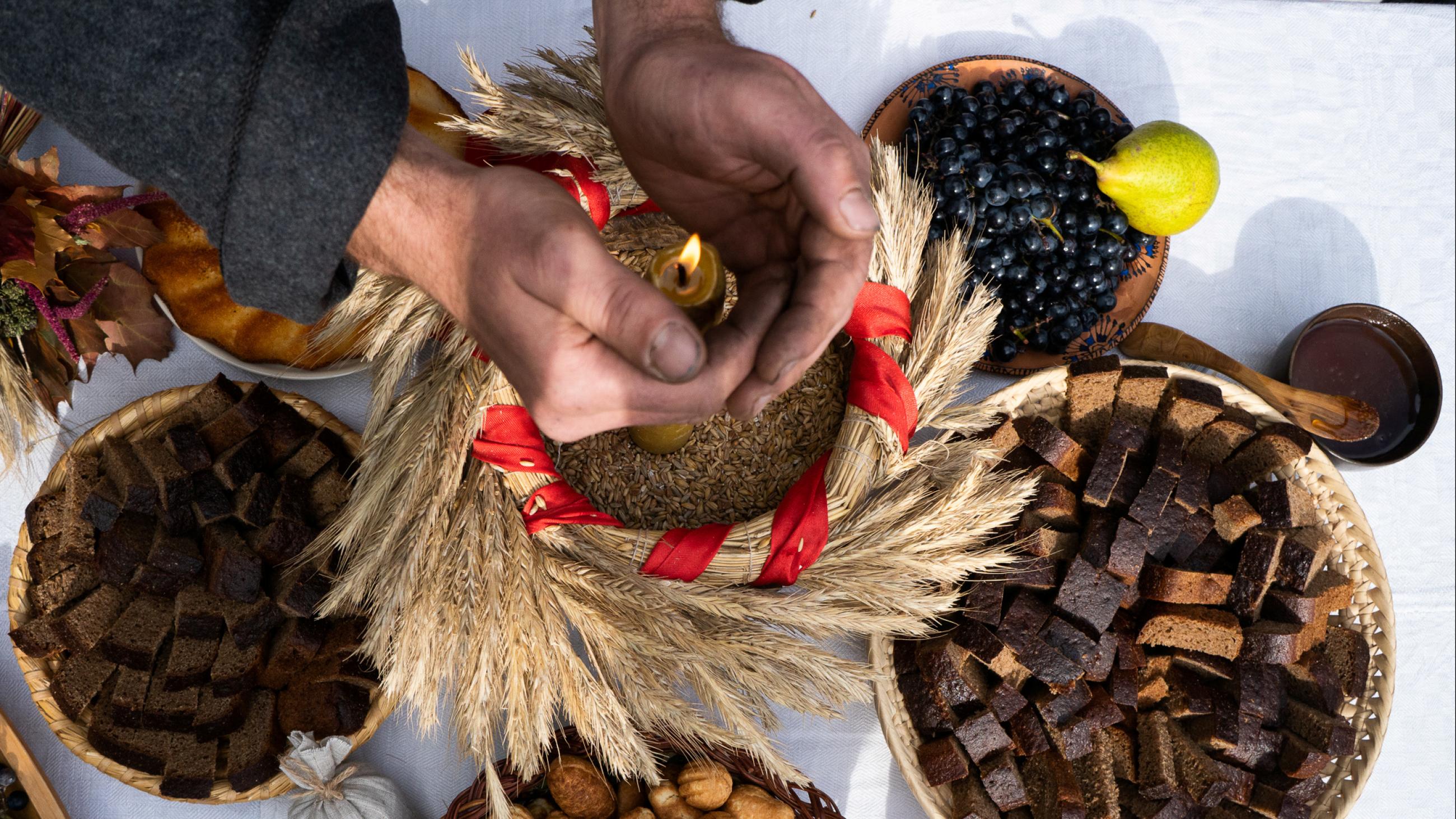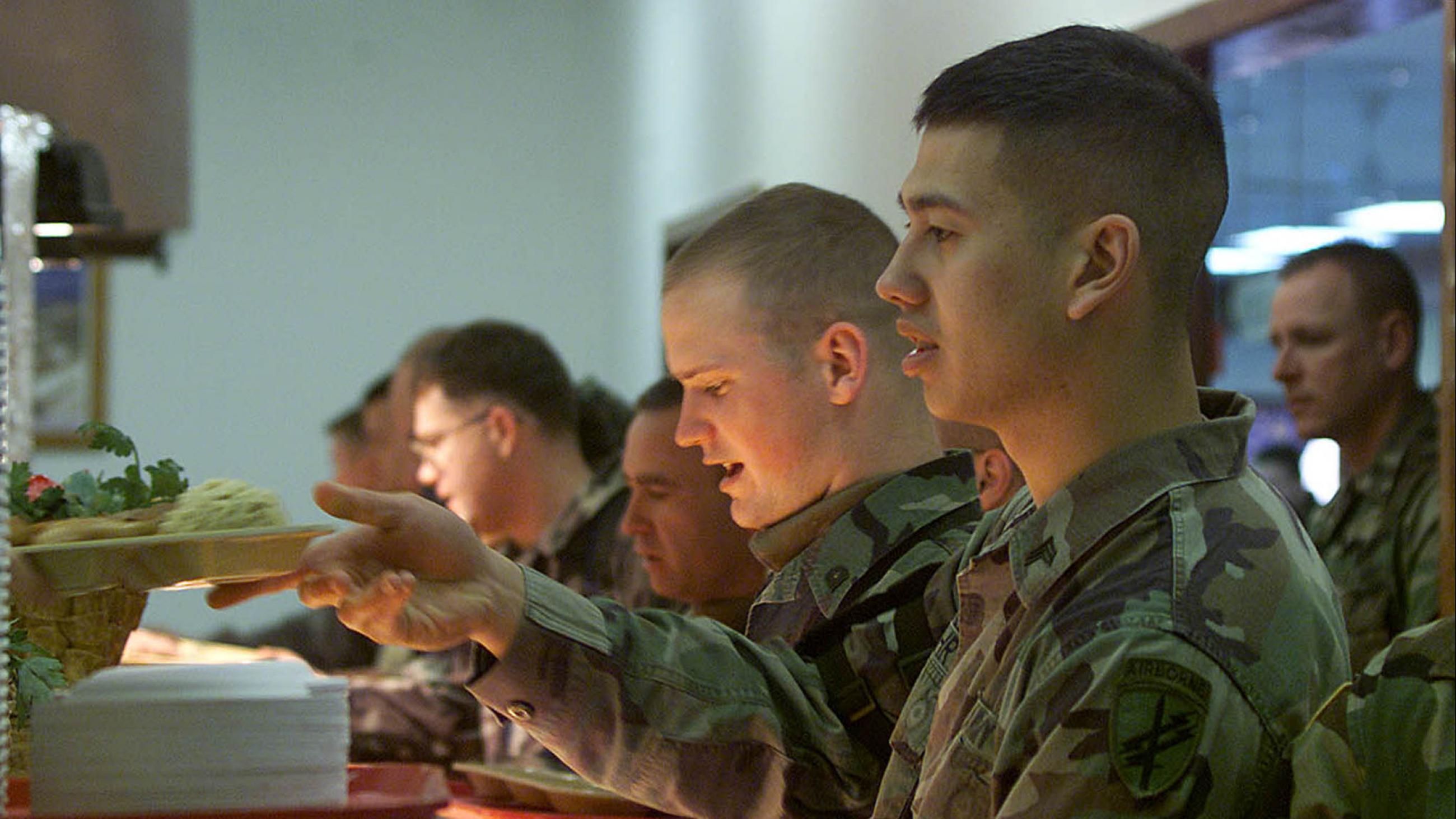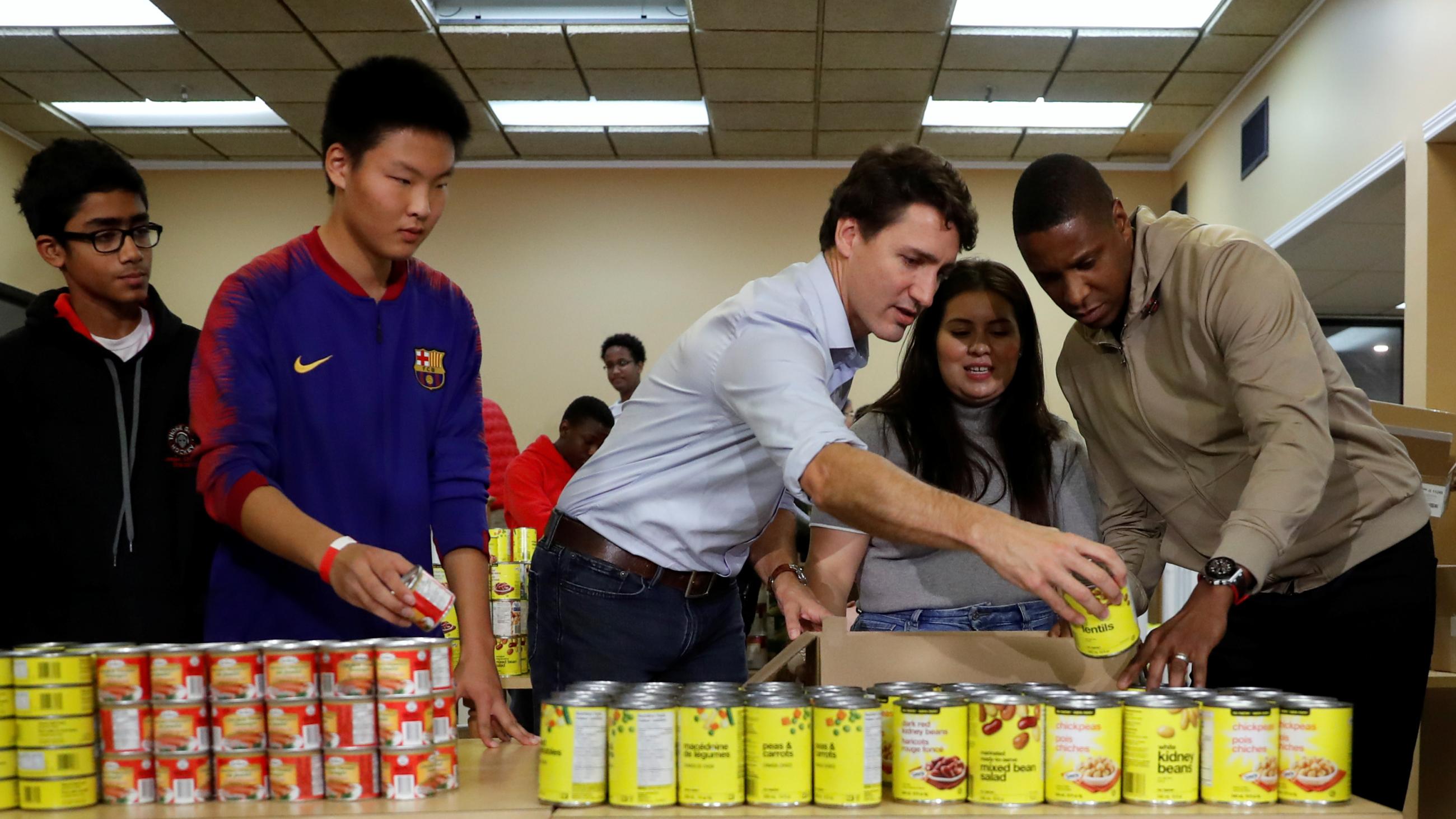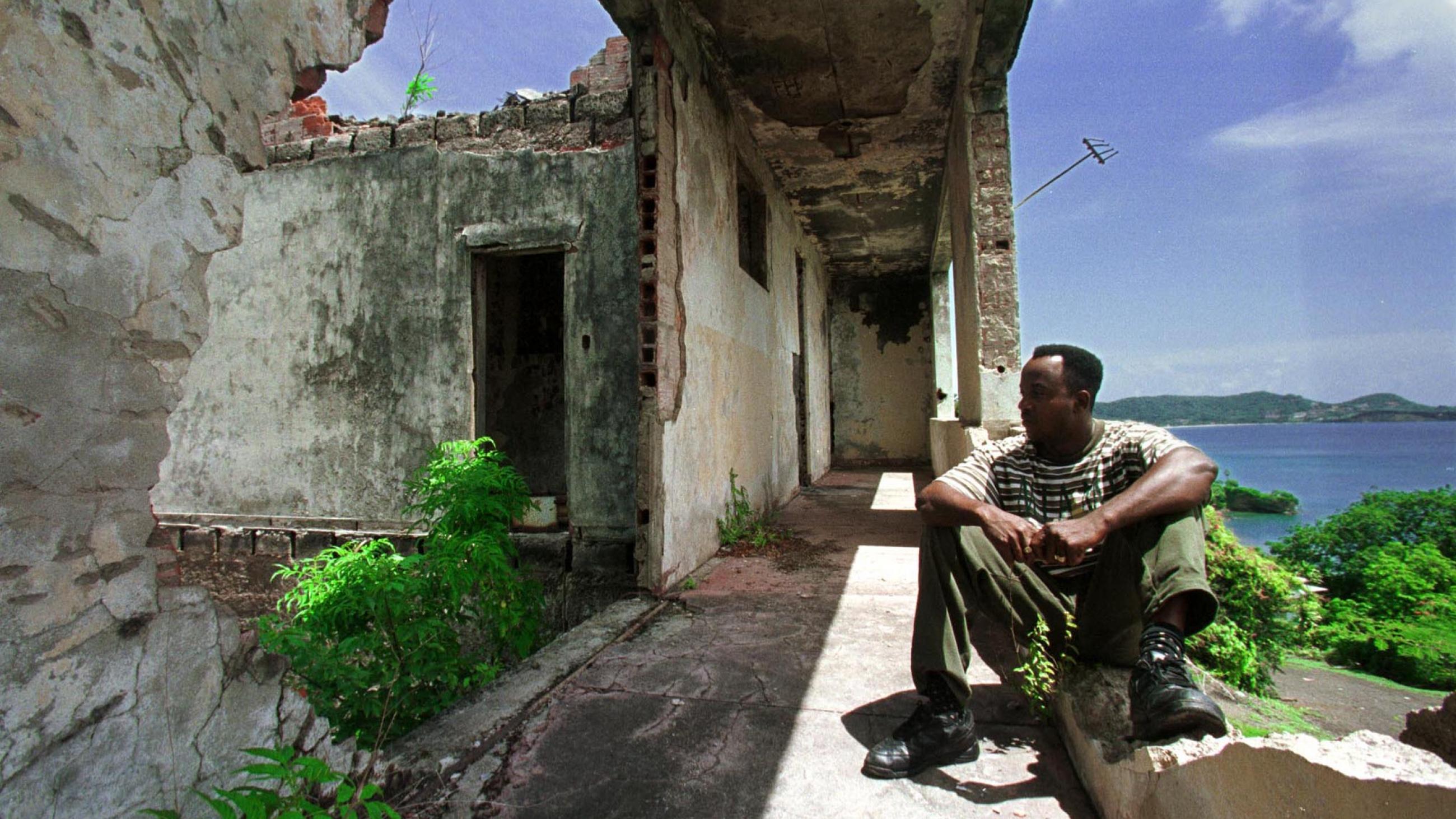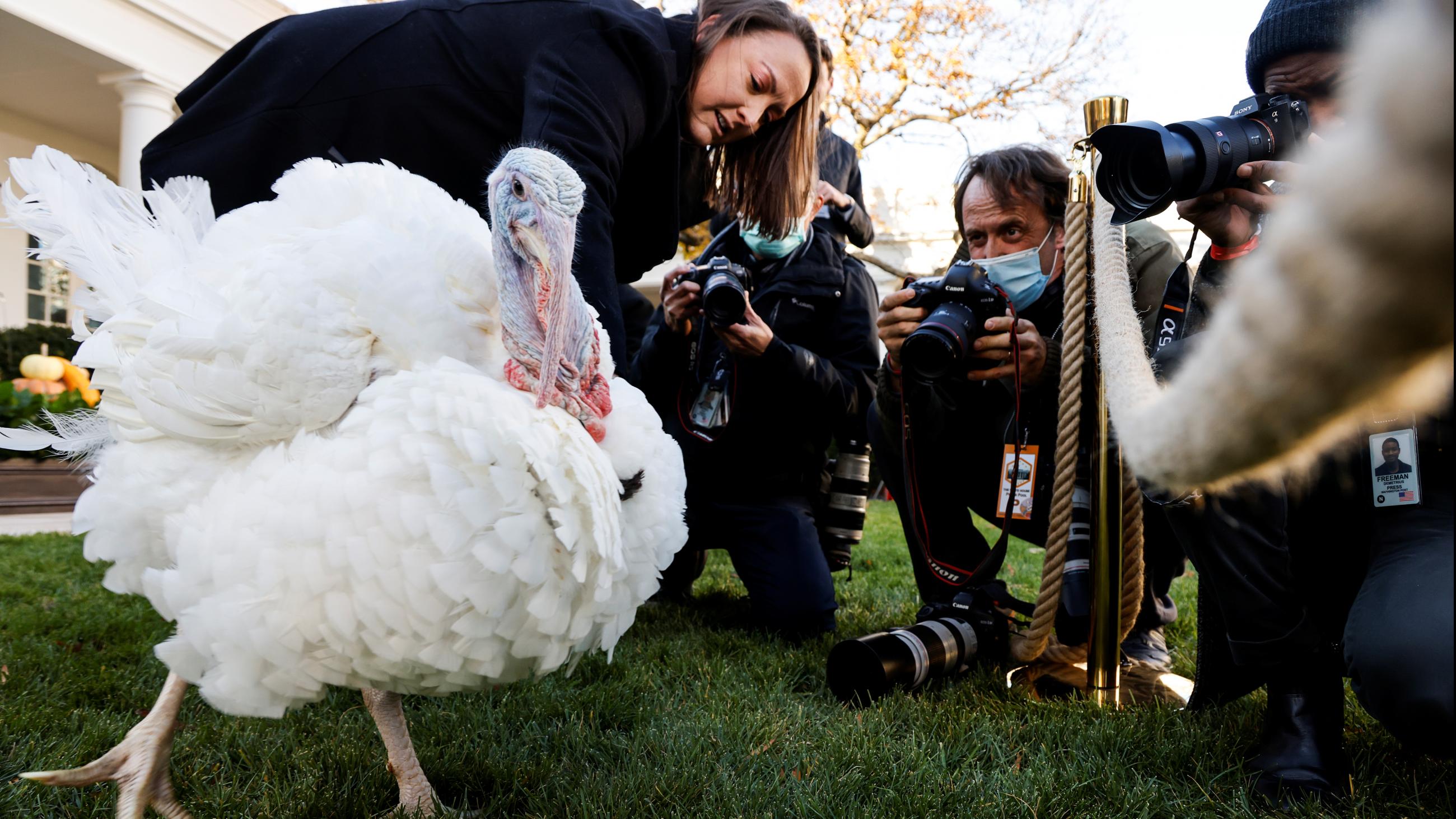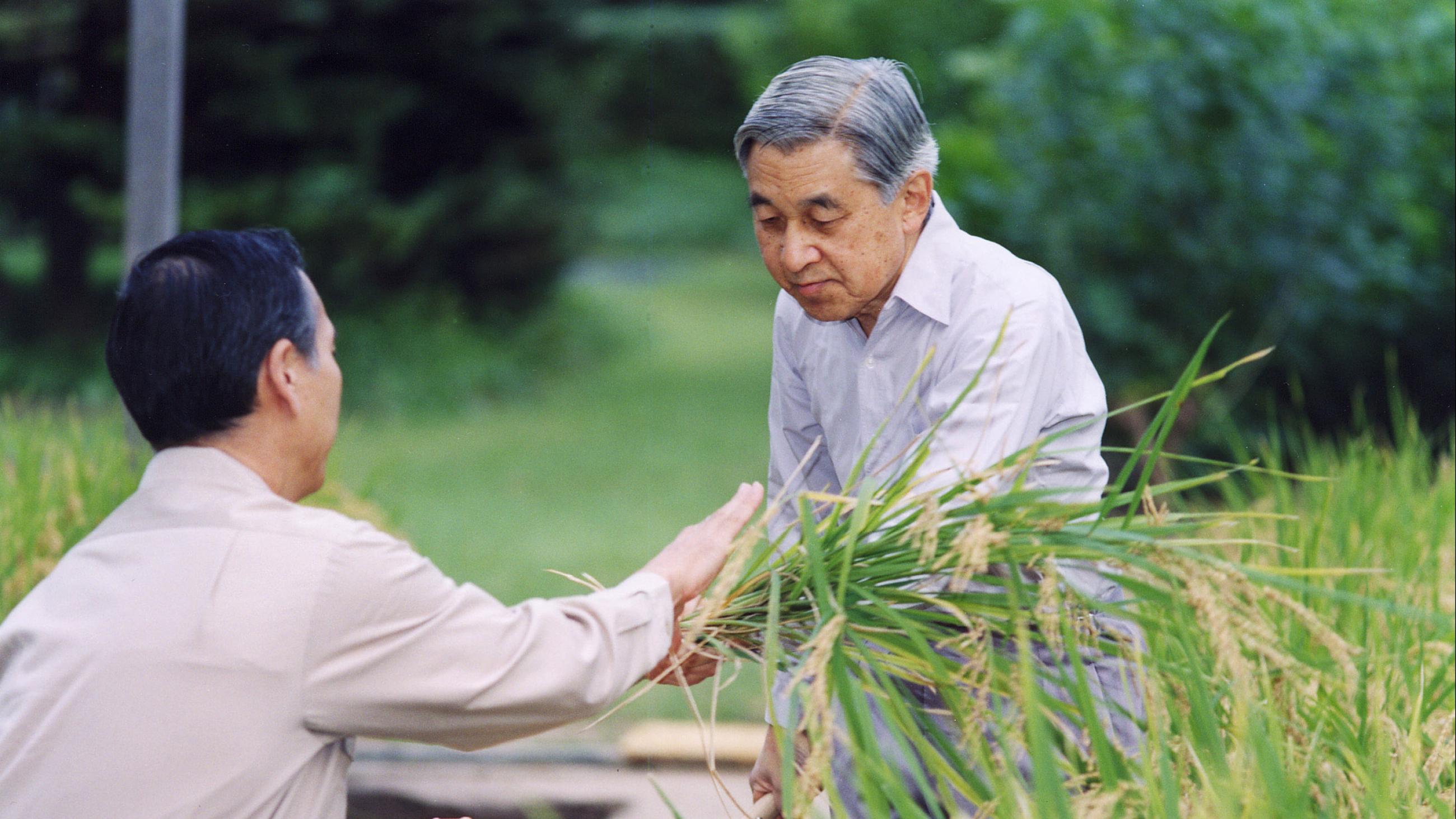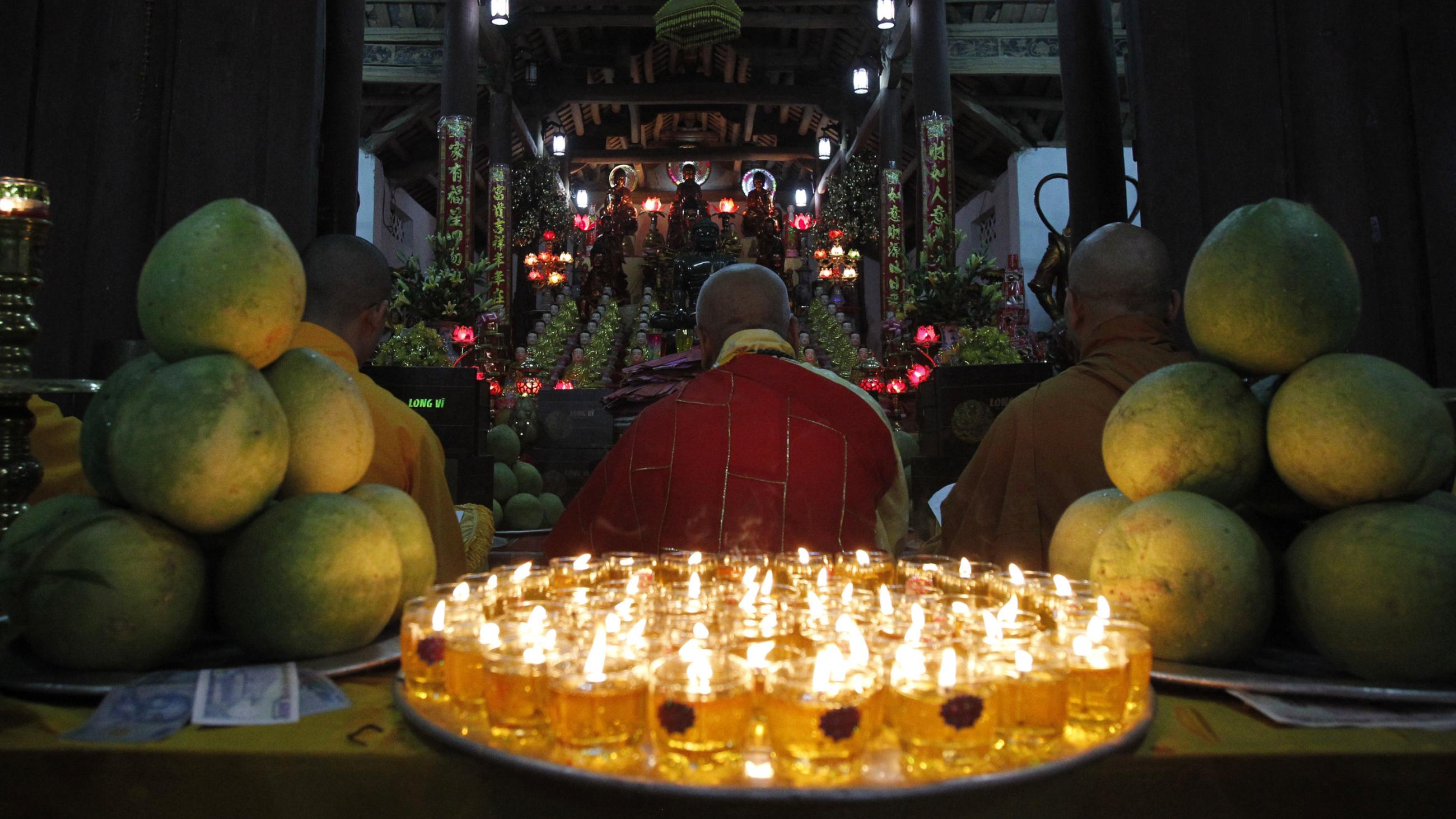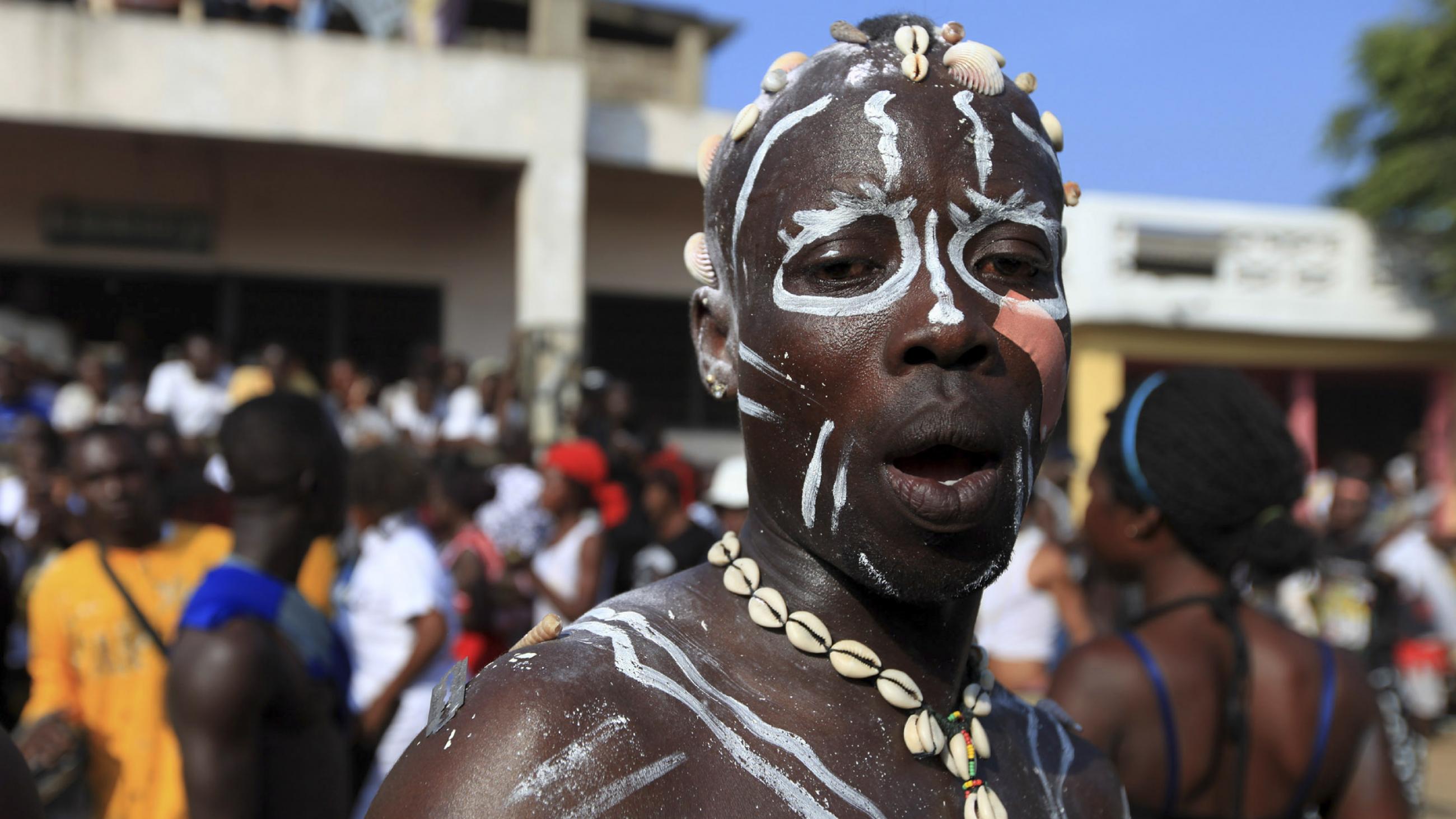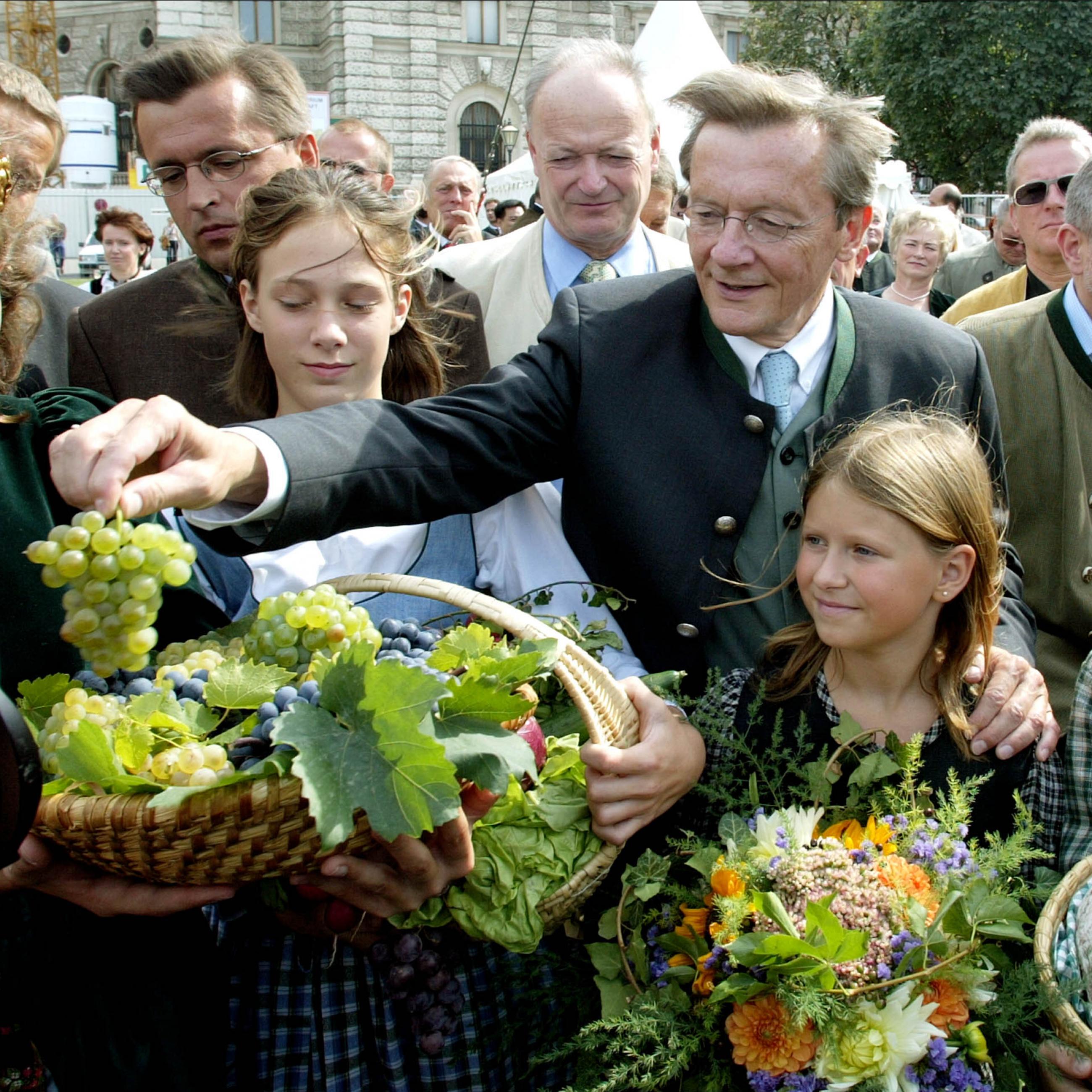 West Bank
Samaritans, a small religious sect based in the West Bank city of Nablus, perform an annual Sukkot pilgrimage to nearby Mount Gerizim (2021). Sukkot is a weeklong holiday in early autumn that celebrates the harvest.
REUTERS/Raneen Sawafta
South Korea
Near the demilitarized zone separating North and South Korea in Paju, South Korea, Jo Kyeong-hyeon holds a memorial service for his North Korean ancestors on Chuseok, Korean Thanksgiving Day (2020). Chuseok is one of South Korea's most festive holidays and many people return to their hometowns to gather with family. Also called Hangawi, special foods and gift giving are part of the 3-day festivities.
REUTERS/Kim Hong-Ji
Japan
Japanese Shinto priests attend a ritual during the country's annual autumn festival at Yasukuni Shrine in Tokyo, Japan (2017). Formerly a harvest festival, Japan's Labor Thanksgiving Day was established as a public holiday in 1948 to celebrate working people, labor, and production.
REUTERS/Kim Kyung-Hoon
Ethiopia
People dance during Irreechaa Festival, the Oromo peoples' thanksgiving ceremony at the Hora Finfinnee, in Addis Ababa, Ethiopia (2021). Irreechaa marks the end of winter and the beginning of the harvest season, though it has been marred in recent years by political upheaval and COVID-19 concerns.
REUTERS/Tiksa Negeri
Iran
Zoroastrian women pray during Mehregan, a feast of the harvest and abundance, in Tehran, Iran (2008). Zoroastrianism is one of the world's oldest religions and the Mehregan Festival—also referred to as the Persian Festival of Autumn—is an ancient celebration dedicated to Mehr (or Mithra/Mitra), the symbol of light, friendship, love, and kindness.
REUTERS/Raheb Homavandi
India
Villagers try to control a bull during a bull-taming festival, known as Jallikattu, part of Pongal, South India's harvest festival, on the outskirts of Madurai town, Tamil Nadu State, India (2021).
REUTERS/P. Ravikumar
Singapore
Performers dance during the opening ceremony of the Chinatown Mid-Autumn Festival in Singapore (2005). The event began as a harvest moon celebration in ancient China, and during the festive season children make paper lanterns and enjoy mooncakes.
REUTERS/Luis Enrique Ascui
Hong Kong
A "fire dragon" made from incense sticks is paraded at the Mid-Autumn Festival in Hong Kong (2006). It is celebrated on the 15th day of the eighth month in the Chinese calendar (in 2021 it landed on September 21).
REUTERS/Bobby Yip
Iran
An Iranian bazaar shopkeeper cuts a pomegranate open to display to customers who are shopping for Yalda Night in northern Tehran (2010). Yalda Night is an Iranian festival originally celebrated on the last night of autumn, the longest night of the year in the northern hemisphere. Many Iranian families hold parties or visit traditional tea houses during the festival, where they eat dried nuts and fruit while reading poems by the revered Iranian poet Hafez.
REUTERS/Morteza Nikoubazl
Russia
Pumpkins at the Golden Autumn festival in Red Square, the Spasskaya Tower of the Kremlin in the background, in Moscow, Russia (2019). Visitors sample farm products from Russia's many regions, attend theater events, cultural activities, and folk concerts.
REUTERS/Evgenia Novozhenina
Belarus
Women dressed in Belarussian traditional clothes celebrate the harvest in Volkovysk, west of Minsk.
REUTERS/Vasily Fedosenko
Belarus
A man takes part in "Bagach," a Belarusian folk holiday that marks the end of the harvest, at the Yanka Kupala State Literary Museum near the village of Vyazynka, in Belarus (2019). A feast, games, songs, and dancing are traditional.
REUTERS/Vasily Fedosenko
U.S. Thanksgiving Overseas
U.S. peacekeepers at Camp Bondsteel in Ferizaj, Kosovo, line up for roast turkey and gravy during a celebration of Thanksgiving Day at the U.S. Army Base.
REUTERS/Hazir Reka
Canada
Canadian Prime Minister Justin Trudeau and Toronto Raptors President Masai Ujiri take part in a Thanksgiving food drive in Toronto, Ontario, Canada (2019).
REUTERS/Stephane Mahe
Grenada
A Grenadian man sits in the former prime minister's building which was bombed by American troops in the U.S. invasion on Grenada in 1983. Since then, Grenadian people have celebrated October 25 as their Thanksgiving to remember how the U.S. military rescued them from a communist takeover and restored the constitutional government.
REUTERS/Kimberly White
United States
The national Thanksgiving turkey, Peanut Butter, waddles in the Rose Garden at the White House, in Washington, DC, where U.S. President Joe Biden hosted the seventy-fourth National Thanksgiving Turkey Presentation (2021).
REUTERS/Jonathan Ernst
Japan
Former Emperor of Japan Akihito was helped by a palace official after he harvested rice on a paddy field in the compounds of the Imperial Palace grounds in Tokyo, Japan (2006).
REUTERS/Imperial Household Agency/Handout
Vietnam
Buddhist monks pray during a ceremony to celebrate the upcoming Tết Trung Thu festival (Mid-Autumn Festival) at Duoc Thuong Pagoda (2011). Also called the Mooncake or Moon Festival, the holiday celebrates the harvest but also a time for parents to spend with their children.
REUTERS/Nguyen Huy Kham
Ghana
A participant attends a Homowo festival in Teshie Community in Accra, Ghana (2009). Homowo marks the beginning of a new harvest and is celebrated by the Ga people around the coastal regions of Ghana.
REUTERS/Akintunde Akinleye
Austria
Austrians celebrate Erntedankfest, an annual harvest festival with rural roots that is also recognized in the Catholics and Protestant churches with special services.
REUTERS/Michael Leckel