Each year on November 19, the world celebrates one of "the most pivotal inventions in human history"—the toilet. 
Taken for granted, toilets save countless lives each year and during the last two centuries, have been credited for adding twenty years to the human lifespan. However, not everyone has access to one. In 2020, almost half of the world's population—3.6 billion people—lacked safely managed sanitation, according to the World Health Organization. For 3 in 10 people worldwide, soap and water wasn't available for handwashing at home. And almost 300,000 children under age five die annually from diarrheal diseases caused by lack of access to proper sanitation. 
To raise awareness of the importance of toilets and suitable sanitation, the United Nations established World Toilet Day in 2013, and two years later, it pledged toilet access for everyone by 2030 under the Sustainable Development Goals. To celebrate this year's World Toilet Day, we compiled a slideshow of toilets around the world.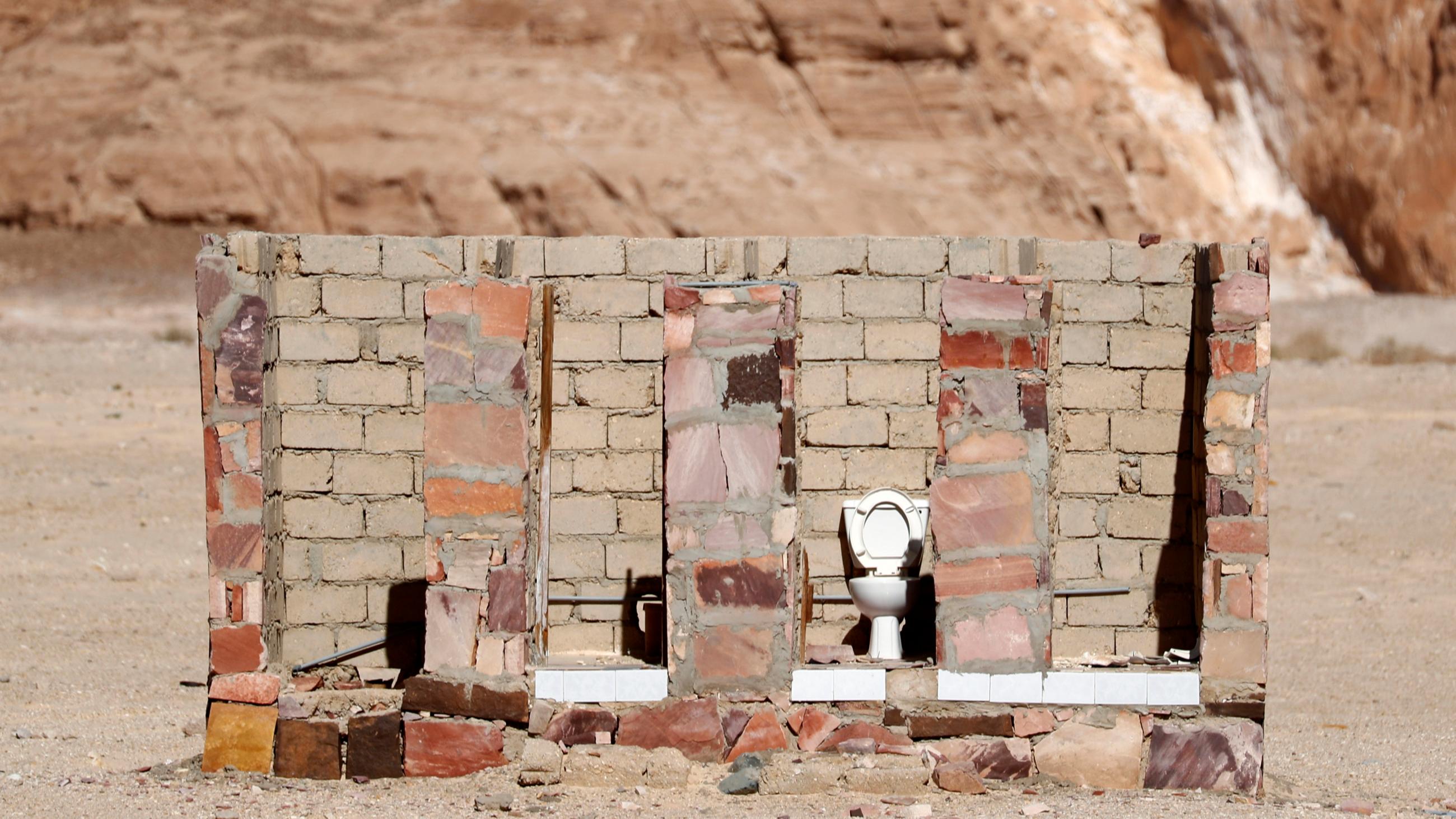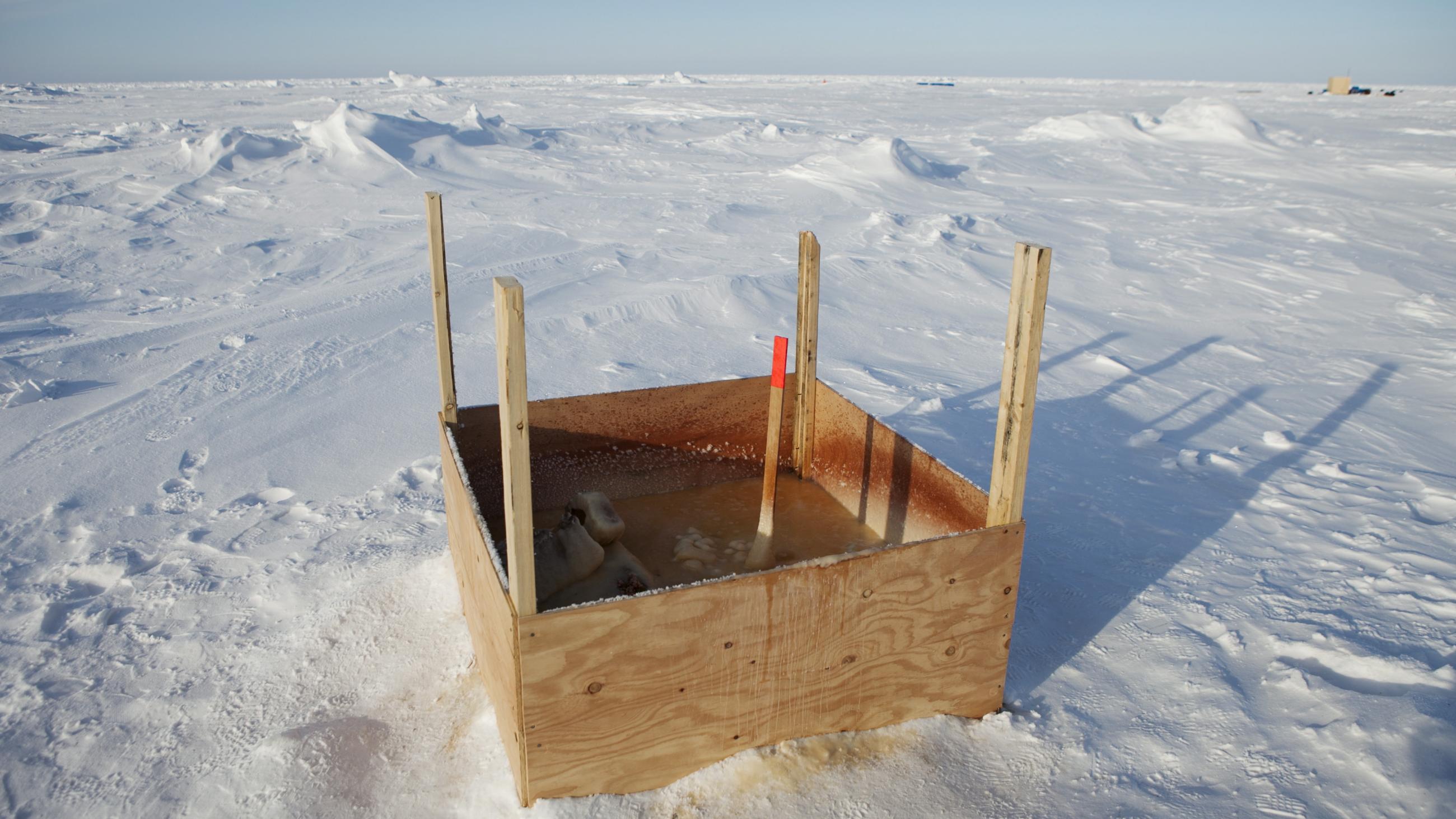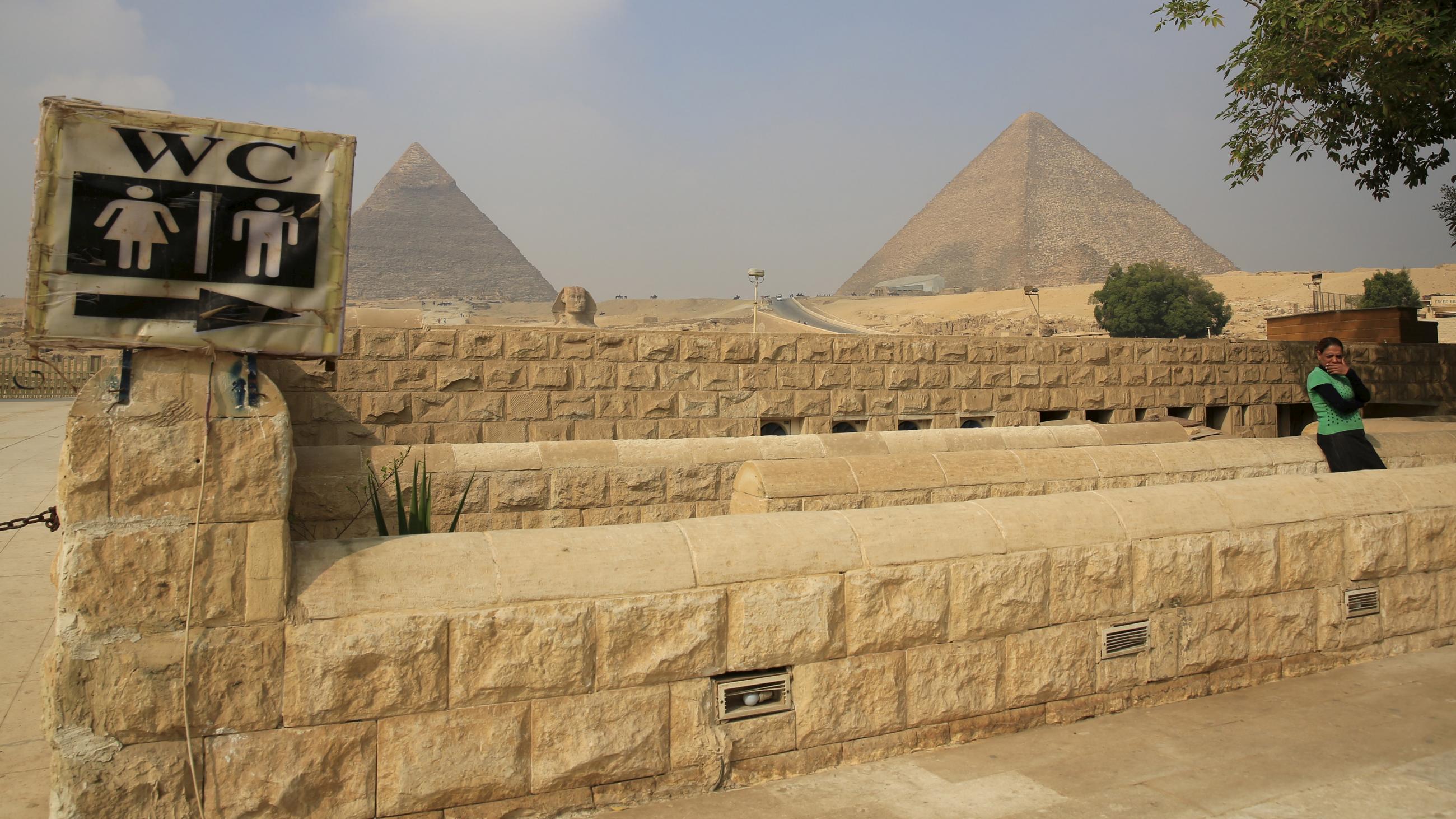 Sicily, Italy
Among many things, the Roman Empire is known for its innovations in public sanitation. The Romans built public toilets, bath houses, sewage systems, and even introduced legislation that stipulated waste should be cleared from town centers. Pictured is a latrine, part of an ancient estate in Sicily, Italy.
Photograph by José Luiz Bernardes Ribeiro, courtesy of Wikimedia
African Hut
A traditional African hut is shown with the toilet and kitchen in close proximity. This short distance can help flies transmit intestinal diseases from fecal matter to food. This photo was taken in 1905—many improvements in sanitation have been made since then.
Wellcome Collection Library
Paris, France
A taxi driver uses the last surviving vespasienne (public urinal) on the Boulevard Arago in Paris, on September 25, 2008. In the 1930s, more than 1,200 public urinals were in service in Paris. By the 1960s, the city government decided to start replacing les vespasiennes with public pay toilets equipped with attendants. Their name comes from the Roman Emperor Vespasian who built a network of public toilets in Rome.
REUTERS/Charles Platiau
Beijing, China
In 2015, President Xi Jinping launched China's "Toilet Revolution" initiative. With over 20 billion yuan ($302,677,200) allotted for the program, China built over 68,000 public toilets between 2015 and 2017, and planned to install another 64,000 by the end of 2020. A public squat-style toilet is pictured in this February 21, 2013, photo.
REUTERS/Kim Kyung-Hoon
Beijing, China
Posters, including those advertising treatments for sexually transmitted diseases, are stuck to the walls of a public toilet in a residential area of Beijing, China, on October 13, 2015.
REUTERS/Jason Lee
Naivasha, Kenya
Climate change affects everything—including water and sanitation. Heavy rainfall and flooding can contaminate water sources and sanitation facilities, spreading bacteria. A toilet block in Kenya was submerged after the water levels at Lake Naivasha bulged to record high levels on November 8, 2020.
REUTERS/Monicah Mwangi
Bayelsa, Kenya
A toilet floats on the Nun River near Yenagoa, Bayelsa state in Nigeria's delta region, on October 8, 2015. Incidents of extreme weather are projected to increase as a result of climate change.
REUTERS/Akintunde Akinleye
Del Rio, Texas
A woman walks past a row of portable toilets at a makeshift border camp along the International Bridge in Del Rio, Texas, on September 23, 2021.
REUTERS/Adrees Latif
Tokyo, Japan
Visitors try out transparent public toilets that become opaque when occupied, designed by Japanese architect Shigeru Ban, at Yoyogi Fukamachi Mini Park in Tokyo, Japan, on August 26, 2020.
REUTERS/Issei Kato
Cairo, Egypt
A toilet in the Taba Protectorate area in the Sinai Peninsula, south of Cairo, Egypt, on December 12, 2018.
REUTERS/Amr Abdallah Dalsh
Prudhoe Bay, Alaska, United States
A snow swept public toilet near the 2011 Applied Physics Laboratory Ice Station north of Prudhoe Bay, Alaska.
REUTERS/Lucas Jackson
Nairobi, Kenya
Rusty sheets of metal enclose a toilet in Gatwekera Village in Nairobi, Kenya.
REUTERS/Thomas Mukoya
Mandalay, Myanmar
Newspapers are seen on a toilet seat next to a traditional squat toilet in a private home in Mandalay, Myanmar. Squat toilets are common across many East Asian and Southeast Asian countries.
REUTERS/Jorge Silva
Cairo, Egypt
A toilet in front of the Sphinx at the Giza Pyramids on the outskirts of Cairo, Egypt, on November 8, 2015.
REUTERS/Amr Abdallah Dalsh
Gorba, Chhattisgarh, India
An open toilet situated in a field in Gorba, Chhattisgarh, India.
REUTERS/Adnan Abidi 
Tbilisi, Georgia
The entrance to a public bathroom features a sculpture of a boy and girl, in Tbilisi, Georgia.
REUTERS/David Mdzinarishvili
Chiba, Tokyo
Dubbed "the world's most spacious public toilet" by Japanese media, this women's restroom is a glass cubicle with a fully functioning toilet that stands in a garden, near Itabu railway station in the Chiba prefecture east of Tokyo.
REUTERS/Thomas Peter
Tagaytay, Philippines
Urinals are filled with volcanic ash in a closed park in Tagaytay City, Philippines.
REUTERS/Eloisa Lopez
Kos, Greece
A makeshift shower cabin and toilet atop a deserted hotel, where hundreds of migrants found temporary shelter, in Kos, Greece, on May 27, 2015.
REUTERS/Yannis Behrakis
Lima, Peru
A toilet stands outside the Llamocca family home at Villa Lourdes in Villa Maria del Triunfo on the outskirts of Lima, Peru, on October 7, 2015.
REUTERS/Mariana Bazo
Abidjan, Ivory Coast
An outdoor toilet with a sign that reads, "pissing prohibited," in the Marcory district of Abidjan, Ivory Coast.
REUTERS/Thierry Gouegnon
Ilulissat, Greenland
An outdoor toilet looks out over the ice at the Swiss camp research center near Ilulissat, Greenland, on May 18, 2007.
REUTERS/Bob Strong
Jakarta, Indonesia
After a period of intense flooding in 2006, a man uses a floating public toilet on the Ciliwung River bank in Jakarta, Indonesia.
REUTERS/Beawiharta 
Hanoi, Vietnam
A gold-plated toilet and bidet at the newly-inaugurated Dolce Hanoi Golden Lake hotel, after the government eased a nationwide lockdown following the global outbreak of COVID-19, in Hanoi, Vietnam, on July 2, 2020.
REUTERS/Nguyen Huy Kham
Beijing, China
A bathroom attendant emerges from a beetle-shaped toilet at a park in Beijing, China, on November 17, 2004.
REUTERS/Claro Cortes