Hundreds of Russian and Assad-regime hospital bombings in Syria; Saudi Arabia-led coalition airstrikes on hospitals in Yemen—assisted by United States and United Kingdom weapons and military aid; Ethiopian and Eritrean military forces' destruction of the health system in Tigray and the Ethiopian government's block of desperately needed humanitarian aid to millions; Israel's repeated breaches of obligations to protect hospitals, ambulances, and emergency responders in wars in Gaza; dozens of health workers killed and hundreds arrested following the 2021 coup in Myanmar. These are only some of depredations against health care in war during the past decade.
In April, the Ministry of Health of Ukraine reported more than 300 hospitals damaged or destroyed since the start of Russia's invasion on February 24
And then came Ukraine. Through April 20, the World Health Organization (WHO) confirmed that health facilities, personnel, and transports had been attacked more than 150 times, killing more than 70 people; nearly a week earlier, the Ministry of Health of Ukraine reported more than 300 hospitals damaged or destroyed since Russia's invasion. Yet, in conflicts past and others still ongoing, seldom have perpetrators been held to account for atrocities such as these.
These failures must be seen in their broader context of the litany of genocides, war crimes, crimes against humanity, and ethnic cleansing that have become a regular feature of the contemporary world, with the international community showing little willingness to confront these horrors in our midst. What will it take to bring accountability for these atrocities? More importantly, what can the international community, in a rare moment of unity in the face of Russian atrocities, do to end impunity for attacks on health care and other atrocities?
Until Russia invaded Ukraine in February, few people outside humanitarian, human rights, health, and diplomatic circles were even aware of the vicious violence against health care, much less its stunning harm to health systems and people who need care. War crimes prosecutions for these acts have been almost entirely absent. A 2016 UN Security Council resolution to forthrightly address the horrors has gone unimplemented, even largely unnoticed. Despite the havoc it causes, stopping violence against health care has been near the bottom of global health priorities.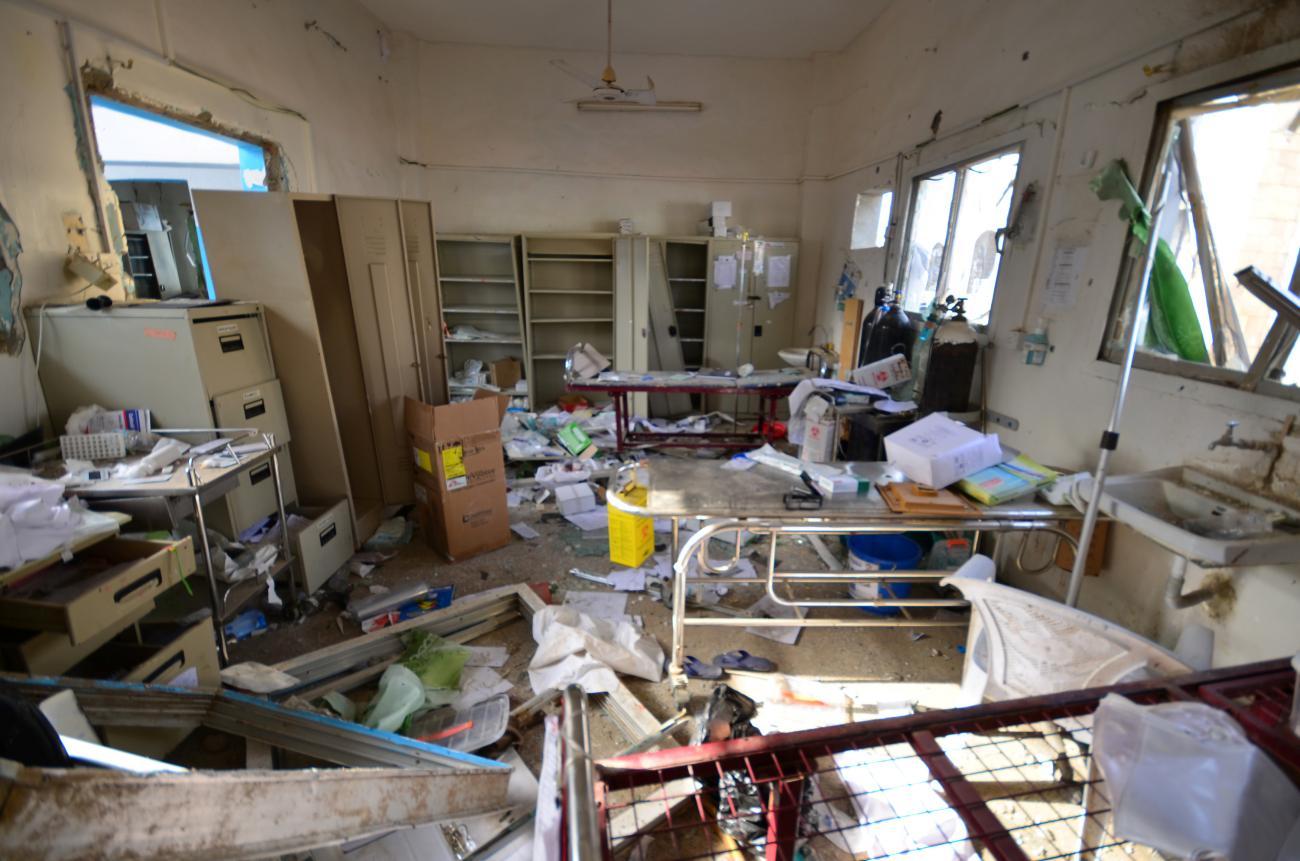 Suddenly, with the war in Ukraine, attacks on hospitals became the subject of daily stories in major media outlets. Images of pregnant women—one later to die—leaving a shelled hospital went viral, causing global outrage. WHO, mandated to report attacks on health care in emergencies but often failing to do so, suddenly began tracking attacks in Ukraine with alacrity. Human rights investigators are rushing to Ukraine to help document the attacks, and medical humanitarian organizations are offering support in coping with them. Discussion of war crimes prosecutions for attacks on patients and health workers and other atrocities shifted from whether they might ever take place to how to investigate and prosecute commanders, even Putin, for them. The United States, long opposed to cooperation with the International Criminal Court (ICC), is actively discussing legal and evidentiary assistance for an ICC investigation.
It is not only the attacks on health that have captured global attention in Ukraine. Other atrocities—Russia's daily attacks on apartment blocks, executions of hundreds of Ukrainian civilians outside Kyiv, use of starvation and rape as weapons of war, firing a ballistic missile at fleeing civilians waiting at a packed railway station platform, and regular attacks on humanitarian coordinators—may themselves finally mobilize action. So might the broader reach of Russia's illegal war of aggression against Ukraine, including soaring world food prices, which will be felt worldwide, with the poor most affected.
Images of pregnant women—one later to die—leaving a shelled hospital went viral, causing global outrage
Will Ukraine, then, signal a transformation in international willingness to act forcefully to prevent, stop, and establish accountability for war crimes committed against health institutions and personnel—and against war crimes and crimes against humanity more generally?
The current system is not fit for purpose: The UN Security Council is the core of global institutional power, yet the past decade's serial perpetrator of mass atrocities, and its ally, China, hold permanent seats and use the veto to block action against mass atrocities, including referrals to the ICC. No Security Council permanent member but France has supported the proposal it offered, with Mexico, that the P5 all voluntarily abstain from using the veto in the case of mass atrocities. The General Assembly may vote to suspend any member's vote, but only following a Security Council recommendation. Even amending the UN Charter requires P5 approval.
WHO fails to report all attacks on health care, notably none in Ethiopia since the war in Tigray and neighboring provinces despite the widely reported violent destruction of the health system. Even "naming and shaming" by UN human rights mechanisms has been repeatedly manipulated politically.
Yet even from this swamp of inaction bubbles up hope—if a sufficiently committed broad coalition of states, spurred by the ever-lengthening litany of Russian atrocities in Ukraine, is ready finally to live up to their legal and moral obligations, and international civil servants will step up to their full responsibilities. It would then still be possible to work within the current set of institutions, however deeply flawed, to act effectively to prevent, stop, and establish accountability for attacks on health and other atrocities.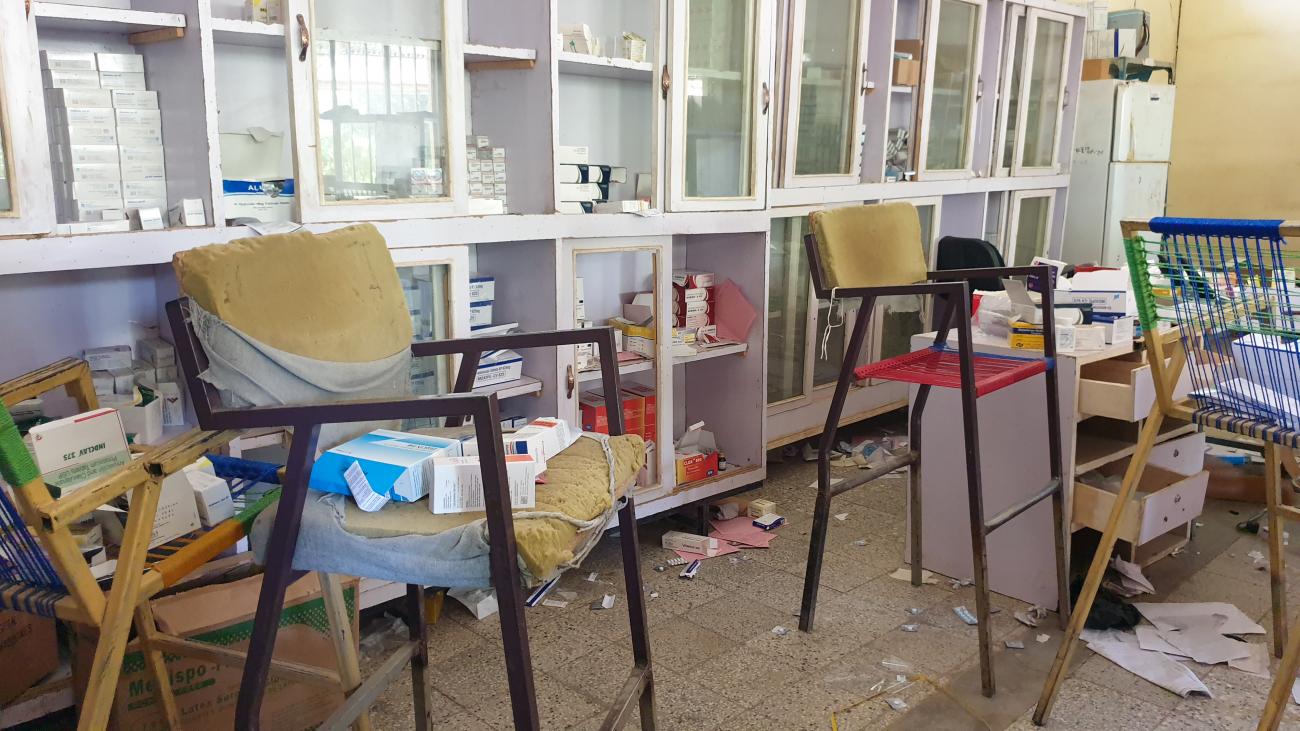 First, the General Assembly must act where the Security Council is paralyzed, like its welcome decision to suspend Russia from the Human Rights Council. The General Assembly could also refuse to recognize the credentials of the Russian delegation, thus barring Russia from Assembly participation. This would require only a majority vote. While typically the credentialing issue arises in the case of a change in government by unconstitutional means, as with Afghanistan, or a coup, as in Myanmar, South Africa was excluded from 1974 until the end of apartheid. Even though, unlike the Security Council, the General Assembly can only recommend, not require, state action, its recommendations—such as for sanctions and other measures, like providing Ukraine military and humanitarian assistance—would send a powerful signal to Russia, and could spur meaningful action.
The inadequacies of WHO's Surveillance System for Attacks on Health Care should also be addressed. Besides failing to capture all attacks on health care, it does not publicly reveal information it has collected about the attacks such as location, the specific object of attacks, impacts and, where known, perpetrators. WHO must revamp its tracking system into one that is methodologically sound, transparent in public disclosure of all information including on perpetrators, and comprehensive. And the World Health Assembly should direct the Director-General to expand the surveillance system to encompass denials of humanitarian aid and include estimates on the number of people affected.
And while prosecution is insufficient to deter future violations, it is necessary to reinforce humanity's most important norms and to bring justice for victims' families and survivors. Countries should support the ICC and ad hoc international criminal tribunals through full participation, intelligence and other support for investigation, and handing over suspects. And countries must invoke universal jurisdiction laws, prosecuting war crimes in Ukraine, Syria, Tigray, Myanmar, and elsewhere domestically to complement the work of the ICC.
The inadequacies of WHO's Surveillance System for Attacks on Health Care should be addressed
Finally, and most importantly, is individual state action to deter, prevent, and stop attacks on health care and other mass atrocities. To begin with, states need to get their own houses in order. For instance, instead of adhering to the norms of the Geneva Conventions that every wounded or sick person is entitled to care, many domestic laws actually criminalize medical treatment of individuals deemed to be members of terrorist organizations. This undermining of fundamental norms is an invitation to crimes against health workers. Likewise, militaries must fastidiously protect health care and otherwise adhere to international humanitarian law (IHL), including vastly improved military operations that better protect health care—a commitment then-U.S. Secretary of Defense Ashton Carter made six years ago that has not yet been fulfilled. Militaries need to carry out credible and independent investigations of their own troops and discipline offenders.
States should fully support WHO and the United Nations in acting against attacks on health care and other atrocities. Next month's World Health Assembly should request the WHO Director-General to overhaul WHO's surveillance system—and not let the norm of consensus stand in the way if countries like Russia, Syria, and Myanmar try to block the resolution. And states should urge the Secretary-General not to succumb to pressure from powerful states to escape UN accountability mechanisms—and fortify the Secretary-General's resolve by pledging to compensate for any UN funding cuts these states threaten to withhold.
Beyond this, governments must use all opportunities and means at their disposal to deter and stop attacks on health care and other war crimes and crimes against humanity—along with providing humanitarian and economic aid to help countries rebuild destroyed health infrastructure and continue providing health services to their populations in the interim. At the most basic level, this entails not selling arms or offering military support to governments that breach IHL. It may mean sanctions that extend far beyond arms embargoes. Intelligence sharing and diplomacy can have a role in deterring or stopping atrocities, or at least holding those response responsible for IHL violations. And when all else fails, military measures may be necessary—such as providing Ukraine all necessary weapons to protect its people from further Russian atrocities.
These approaches have the potential to end impunity for war crimes and crimes against humanity by increasing the consequences perpetrators face for their crimes—and possibly deterring or stopping them. But it requires broad cooperation that goes far beyond condemning the violence and demanding that it cease. If, even after Russian atrocities in Ukraine, meaningful action remains absent, President Zelensky's call for new institutions that work around the old will appear ever more prescient—and necessary.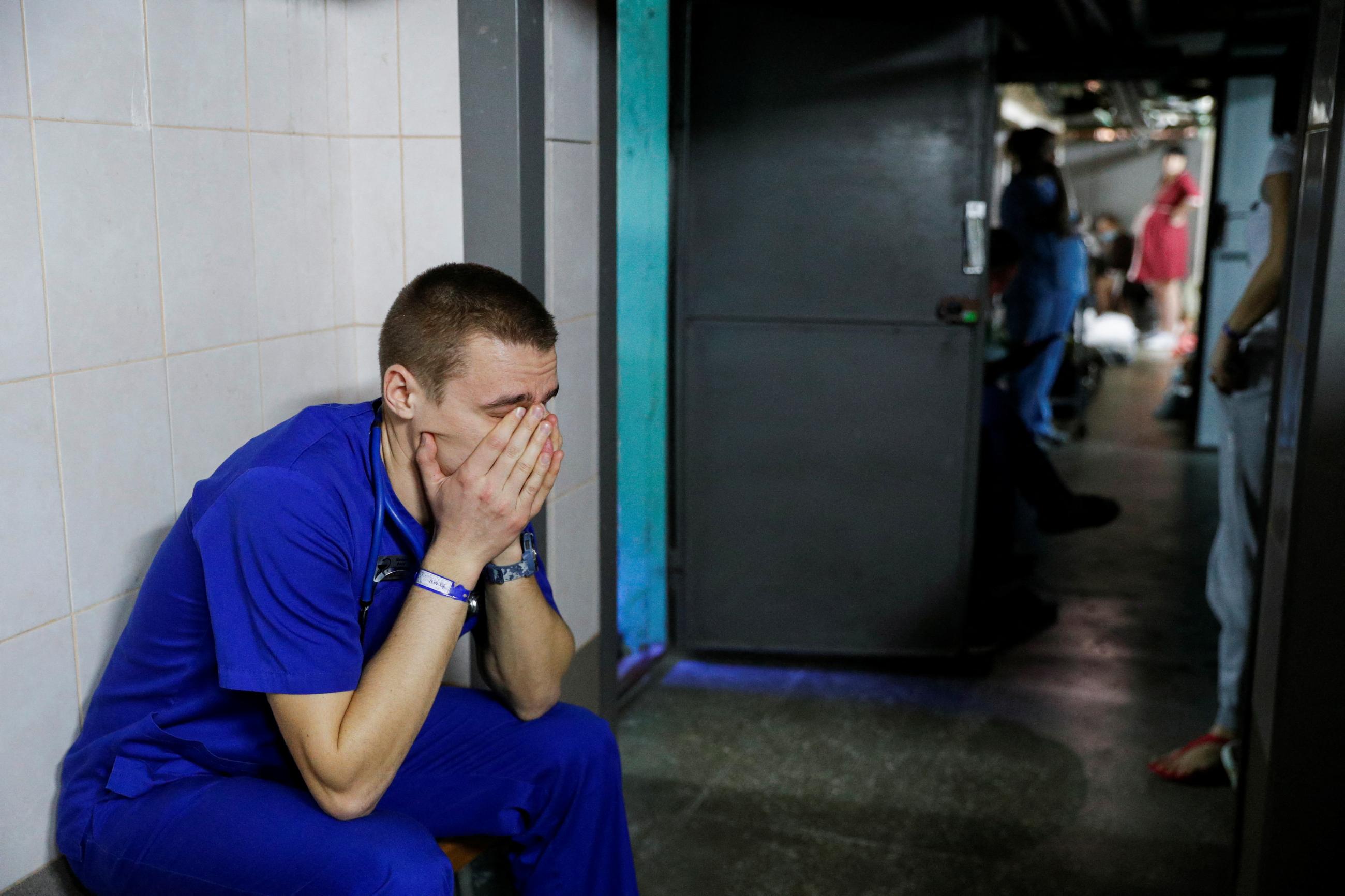 Acknowledgements: The authors express their deep appreciation and thanks to Alexandra Finch and Sarah Wetter, both with the O'Neill Institute for National and Global Health Law, for their research and other contributions to this piece.